What are the Pros and Cons of an Orange Living Room?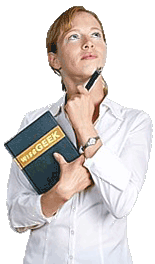 There are a number of pros and cons to an orange living room. Most of the pros have to do with vibrant decorating statements and most of the cons have to do with the practicalities of decorating with such a bold color. One of the ways to find a good middle ground and enjoy an orange living room without having the deal with many of the cons is to use orange as a predominant color instead of using it as a color for nearly everything in the room.
One could consider painting one wall orange and purchasing a few key pieces of orange furniture such as an orange coffee table and an orange bookshelf. The rest of the room could then be outfitted in complementary colors such as beige, tan, or pale yellow. Perhaps one could include a few items of contrasting color such as a green lamp or a blue side table.
For a very bold decorating statement, a room can be completely or almost completely decorated in orange. This sort of orange living room may feel very warm, lively, and bright. It may also look modern and a bit edgy, depending on whether the orange shades that are used are bright. It is much easier to decorate a completely orange living room if the room is decorated in a color palate of varying orange shades. Trying to decorate an entire living room in just one shade of orange, while bold, might be very difficult unless the all fabrics and paints one needs are available in the same color of orange.
One con of an orange living room, even one that is decorated in more muted orange tones that are scattered selectively throughout the space, is that the room may not feel like a place to relax. Orange is generally considered an energetic color, as opposed to colors like green and blue, which are considered to be peaceful colors. An orange living room might not be right for people who plan to use their living room as a place to relax, unwind, and recharge their batteries after long, difficult days at work. For people who are looking to decorate a living room that will be full of life, and action, and fun, however, orange might be the perfect color to decorate with.
Woman holding a book