What Are the Possible Video Conferencing Disadvantages?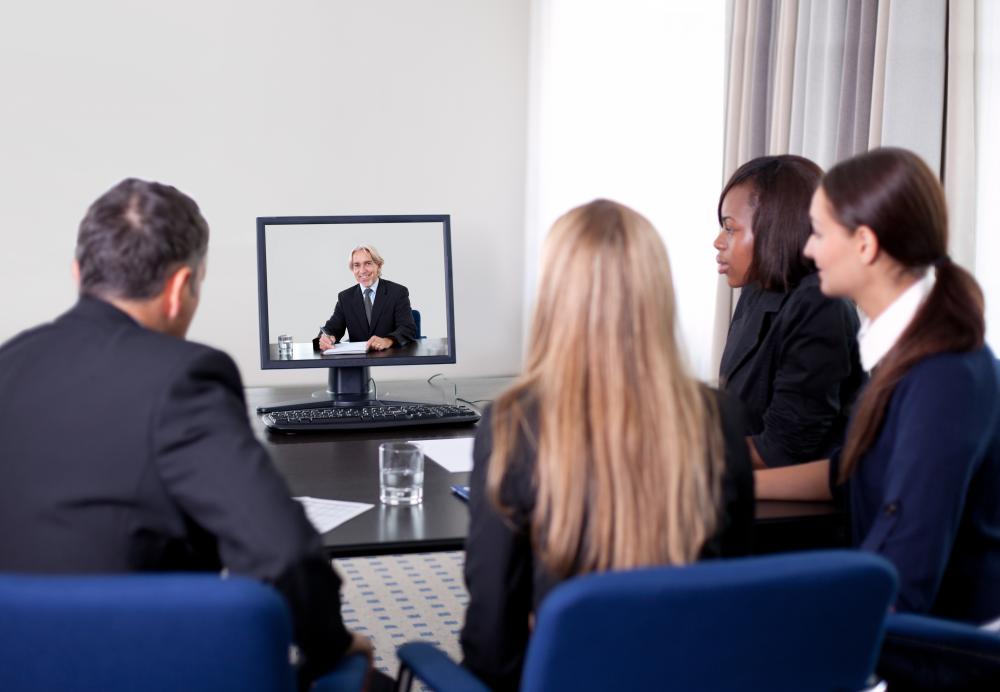 Video conferencing is becoming more and more of a popular option in business and education worlds, due to its convenience and elimination of travel expenses. However, there are some video conferencing disadvantages to keep in mind as well. First, anytime technology is used, technical difficulties should be expected; this can range from software issues, problems with the computer hardware itself, or even surrounding distractions that make it hard to hear or see, such as ambient noise in an office. Some people also miss the personal connections that occur in a more traditional setting, such as a handshake and eye contact, that are missing in a video conference.
The cost to set this technology up is another one of the more common video conferencing disadvantages. Businesses that have a great deal of travel expenses for employees will often find this process to be worth it, but some smaller businesses might find the costs of video conferencing to be prohibitive. Businesses will also need to plan where they will install the video conferencing; for example, a conference room is a good choice, but then that same room cannot be used for meetings if video conferencing is going on. Though perhaps not video conferencing disadvantages, logistics issues such as these are something to think about.
Technical troubles are some of the most common video conferencing disadvantages. Software glitches are fairly common, which might necessitate a call to tech support, interrupting the whole schedule of the conference. The camera or microphone in the computer could fail as well. In addition, some offices might experience unexpected issues, such as noise coming in from the outside. There are numerous ways that a video conference could be disturbed that would generally not be an issue during an in-person conference.
Another one of the main video conferencing disadvantages is the lack of personal contact. When trying to develop a business relationship, or even when interviewing someone for a job, it can be important to see how the person handles himself or herself in professional situations. A firm handshake and friendly eye contact are some of the best ways to determine this, but video conferencing prevents this. As technology continues to improve, this will likely be less of an issue, but there will still not be a substitute for meeting someone in person. Of course, the advantages to video conferencing typically outweigh the few disadvantages, but for some occasions there is just no substitute for an old fashioned a person to person meeting.
Group of businesspeople in a video conference.

A firm handshake is often part of a successful business interaction, but video conferencing does not allow this interaction.

Webcams have to be sophisticated enough to accurately pick up speech to avoid a miscommunication.