What Are the Nutrients in Almond Milk?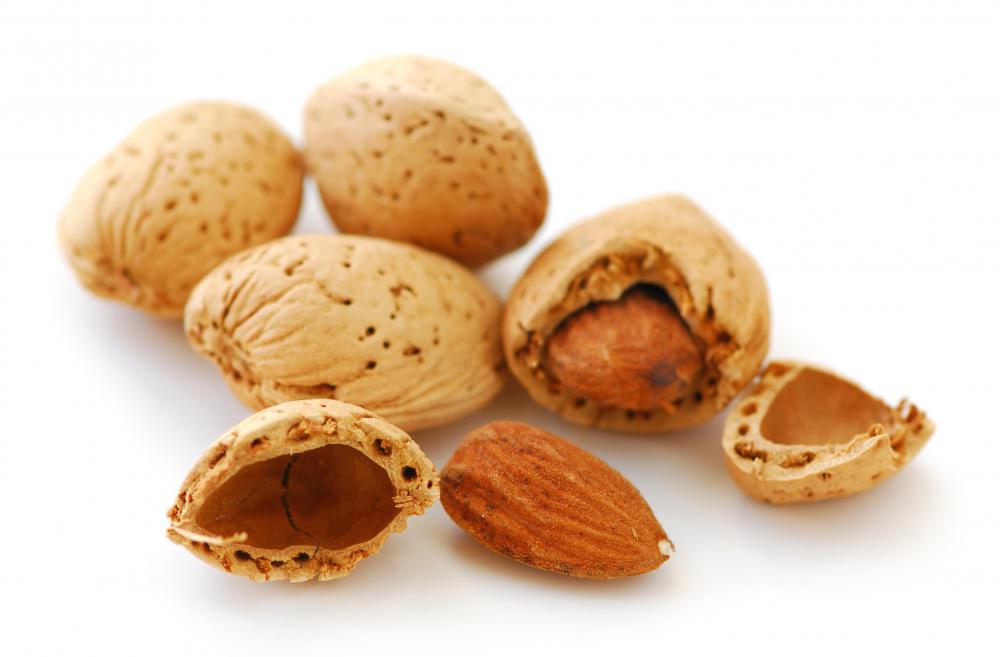 The nutrients in almond milk are responsible for a variety of health benefits ranging from improved heart health to strong bones and vital skin. Some of the nutrients in almond milk occur naturally in the almonds from which the beverage is made, and others are added in by manufacturers. Regardless of how the nutrients are present, almond milk is acclaimed for containing calcium, potassium, selenium, magnesium, riboflavin, and iron, and vitamins E, A, and D.
Almond milk is considered a heart healthy replacement for dairy milk because it contains very little sodium and zero cholesterol. Heart health is further aided by one of the more prominent nutrients in almond milk, potassium. Potassium has been shown by some studies to reduce high blood pressure. Similarly, diets that are high in potassium are associated with patients who have low, healthy cholesterol levels.
Calcium is another of the most essential nutrients in almond milk. Many people who choose non-dairy sources of milk are concerned about not consuming enough calcium and consequently worry about their bone health. Commercially produced almond milk is often fortified with enough calcium for one serving to equal approximately 45% of the recommended daily intake. This nutrient, along with the magnesium and vitamin D that are also found in almond milk, is critical for bone strength and health and is associated with staving off conditions such as osteoporosis.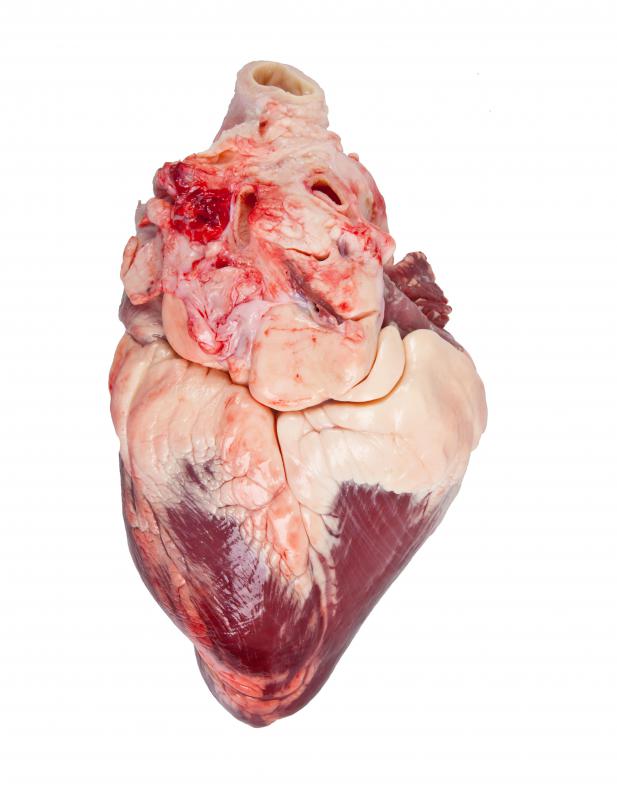 Some other notable nutrients in almond milk are riboflavin and iron. Both of these nutrients are essential to muscle growth and strength. Riboflavin and iron are both necessary nutrients for the metabolism of protein, which the body needs for the efficient repair and development of muscle fibers.
Vitamin E is found in almond milk in fairly high levels, and sometimes up to 50% of the recommended daily intake can be found in one serving. This vitamin on its own is a powerful antioxidant that protects the body from free radical damage. It is also necessary for effective synthesis of vitamin A, which is another of the nutrients in almond milk. Healthy vision is associated with adequate intake of vitamin A. Both vitamins E and A are closely associated with having healthy, glowing skin.
All of the major vitamins found in almond milk — vitamins A, E, and D — are antioxidants that help boost the immune system and fight off damage from free radicals. Free radicals are environmental factors that are thought to damage human cells and cause symptoms of aging, cancer, and a variety of other diseases. The selenium found in almond milk is also thought to act as an antioxidant and fight against the accumulation of free radicals in the human body.
Shelled and whole almonds.

Almond milk.

The Vitamin E and Vitamin A in almond milk promote healthy skin.

The nutrients in almond milk can promote heart health.