What are the Most Important Massage Accessories?
Different massage therapy practices will require different massage accessories. There are a few staple items, however, that are important for a wide range of practices. These items include a massage table or chair, massage oils, linens or sheets, and support pillows or bolsters. Additionally, aromatherapy or heat therapy supplies are frequently used in many types of massage.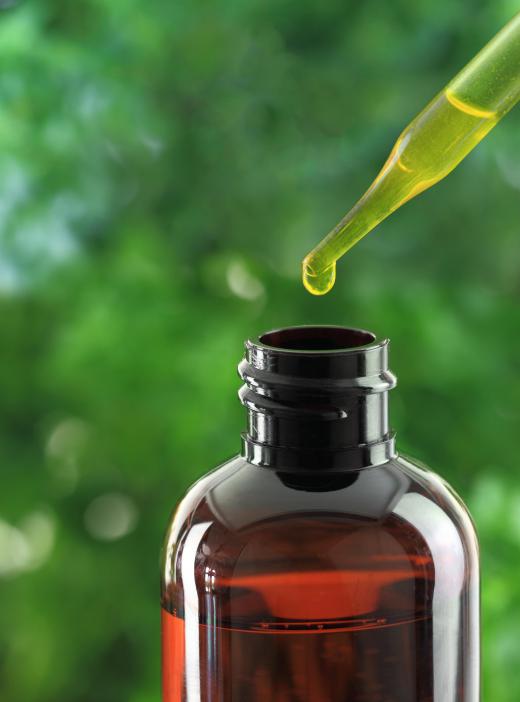 A comfortable and supportive massage table or chair is the first basic piece of massage equipment. Whether either a table or a chair is used will depend upon the type and location of massage. For an in-home massage business, a lightweight, portable table is usually the best option, while for a public massage business, such as those found in airports, a comfortable chair is the best option. Tables and chairs range in prices depending on the size, materials used, attachments, and durability.
Massage oils are also important massage accessories, and are most often used in spas and in-home massage businesses. Oils come in a variety of forms including creams, butters, lotions, and water-based gels. These massage accessories are designed to reduce the friction against the skin during a massage. Many will also contain essential oil scents as part of an aromatherapy practice, or simply as a method to relax the client.
Changeable linens and sheets are also important basic massage accessories that are necessary for an in-home or spa massage practice. They are used to cover the tables and the client to preserve modesty. Massage linens differ from regular linens in size and versatility, and many of them have Velcro® tabs and special, rounded corners designed to be adjusted to a massage table. Soft, non-starchy sheets and towels will provide the most comfortable experience for clients, and hypoallergenic linens are a common choice to avoid any potential allergies.
Bolsters and support pillows are other important massage accessories that are found in common practices. These come in a wide variety of shapes including neck bolsters, tube-shaped pillows for the knees and ankles, circular pillows for the head and face, and wedge-shaped bolsters for the back. Of these, a tube-shaped bolster and a face pillow are probably the most commonly used, but a skilled masseuse will have a large collection of these pillows to use to tailor the massage experience to each individual client. Support pillows are relatively inexpensive and can be purchased in sets or packages for a reduced price.
Aromatherapy oils and candles are also frequently incorporated into massage practices. To help establish a calming and relaxing mood, many masseuses or spas will provide calming music. Many special massages will also use hot stones, steam, or pressure wrapping, all of which require additional massage accessories.


By: dgmata

A table, linens, and towels are all important massage accessories.

By: viperagp

Massage oils sometimes contain essential oils.

By: Kesu

Hot stones may be used in massage practices to relieve muscles.