What are the Most Common Uses for Erythromycin Tablets?
Erythromycin tablets are most commonly prescribed to treat bacterial infections. Some of the specific conditions it treats include bronchitis, pneumonia, venereal disease (VD), and whooping cough, which is also known as pertussis. It is also often used to prevent attacks associated with rheumatic fever and bacterial endocarditis. Erythromycin tablets are marketed under the brand name PCE®.
Several kinds of common bacterial illnesses can be treated by erythromycin tablets, including infection of the ears, intestines, lungs, skin, and urinary tract. It can also treat Legionnaires' disease and diphtheria. As a preventative measure, dentists and doctors may prescribe the drug before dental work or surgery.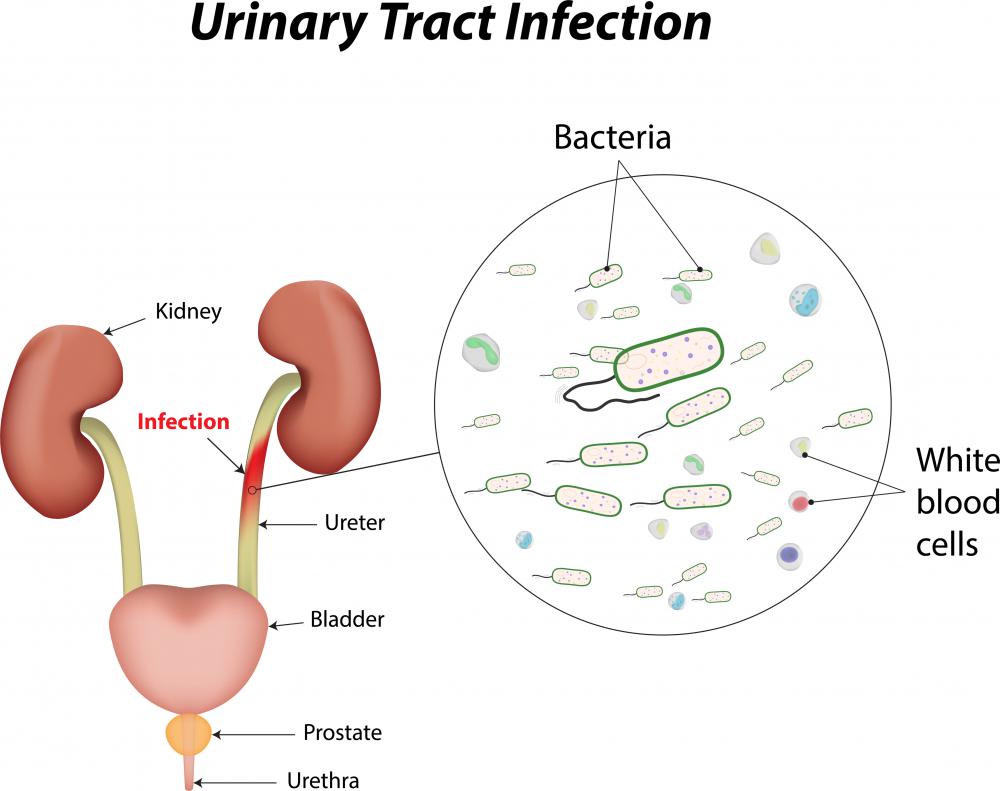 Erythromycin tablets are an antibiotic that works by reducing the growth of the proteins bacteria need to flourish. This both kills and stops the proliferation of new bacteria. Being an antibiotic, these tablets are not effective against viral infections, however.
The tablets are usually prescribed to be taken at least four times a day for anywhere from a week to three weeks. The drug comes in both chewable and regular tablets. Regular erythromycin tablets must be consumed whole, as crushing or chewing them can reduce the effectiveness of the drug. Grapefruit or grapefruit juice can also prevent the tablets from working properly. In order to completely end an infection, the entire prescribed cycle of erythromycin tablets must be completed.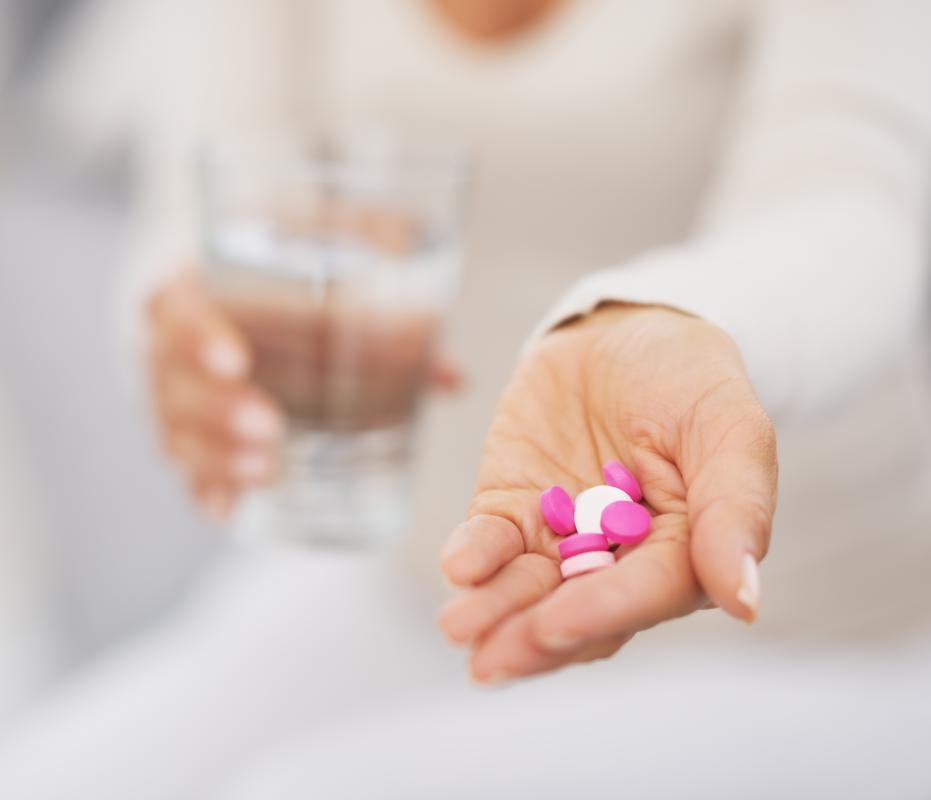 Erythromycin tablets may be too risky or at least require special dosage or observation for patients with certain previous conditions. It is important to disclose all past and present experiences with diarrhea, stomach or intestinal infection, and heart problems. Kidney or liver disease, myasthenia gravis, and a blood disease called porphyria may also be problematic. Women who are pregnant, planning to become pregnant, or nursing are typically advised not to take the tablets.
The most common side effects of erythromycin are mild and need only be discussed with a doctor if they become severe or persist. These include pain, cramps, or an upset feeling in the stomach. Patients may also experience vomiting, diarrhea, and a mild skin rash.
More severe side effects of taking erythromycin tablets should be reported to a doctor as soon as possible. These include uncharacteristic tiredness, vaginal infection, and a yellowing of the eyes and skin known as jaundice. Some patients may also have pale stools or dark urine. Symptoms of an allergic reaction to the drug, which can include hives, breathing problems, wheezing, and itching, should receive immediate medical attention.