What Are the Most Common NSAID Side Effects? (with pictures)
Nonsteroidal anti-inflammatory drugs (NSAIDs) are a large group of painkilling or analgesic medications used for treating a wide variety of health problems. Some of the most commonly used oral NSAIDs include aspirin, ibuprofen, and diclofenac. Common NSAID side effects range from mild to severe and life threatening. Mild side effects from short-term use may include diarrhea, nausea, vomiting, constipation, and headaches which are frequent side effects of many medications. Severe effects include gastrointestinal issues and respiratory and cardiac disorders.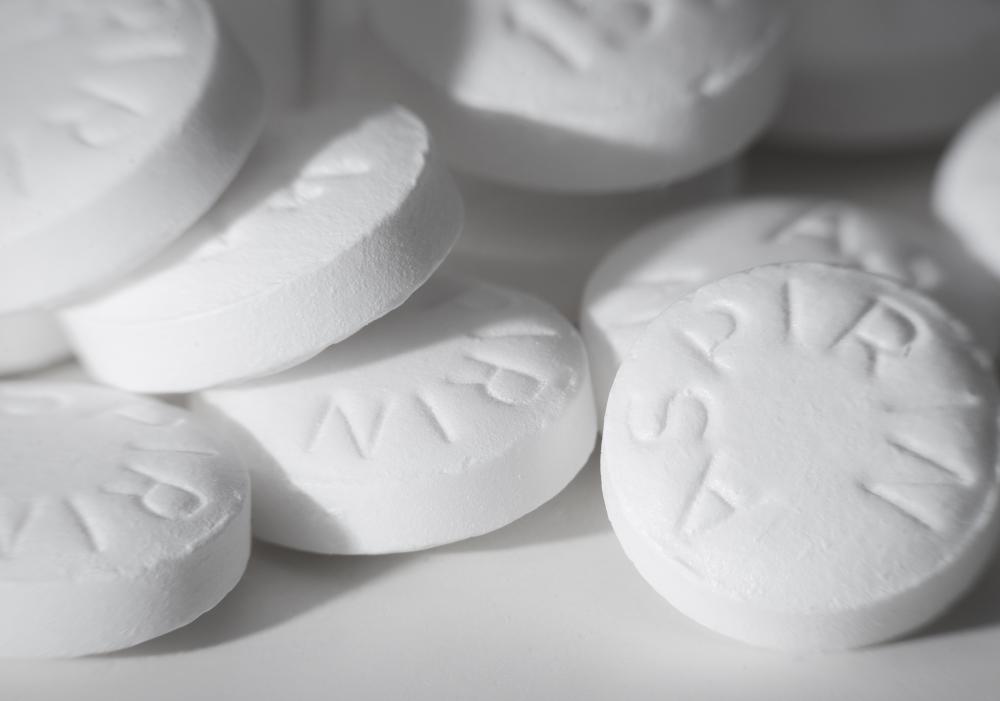 Given their significant anti-inflammatory properties, NSAIDs are frequently used to relieve pain and swelling from sports injuries, arthritis, menstrual cramps, dental pain, and carpal and tarsal tunnel syndrome. Any condition which involves swelling or inflammation generally could be prescribed NSAID treatment. Some members of this group, such as ibuprofen and diclofenac, can relieve fever and some, such as aspirin, act as anticoagulants or blood thinners.
Any combination of nausea, headaches, fever, diarrhea, constipation, vomiting, and flatulence are common NSAID side effects associated with short-term usage. A variety of allergic reactions are also frequently reported with the temporary use of NSAIDs. These can include swelling, particularly on the face, eyes, and lips. This is often accompanied by a red, itchy rash.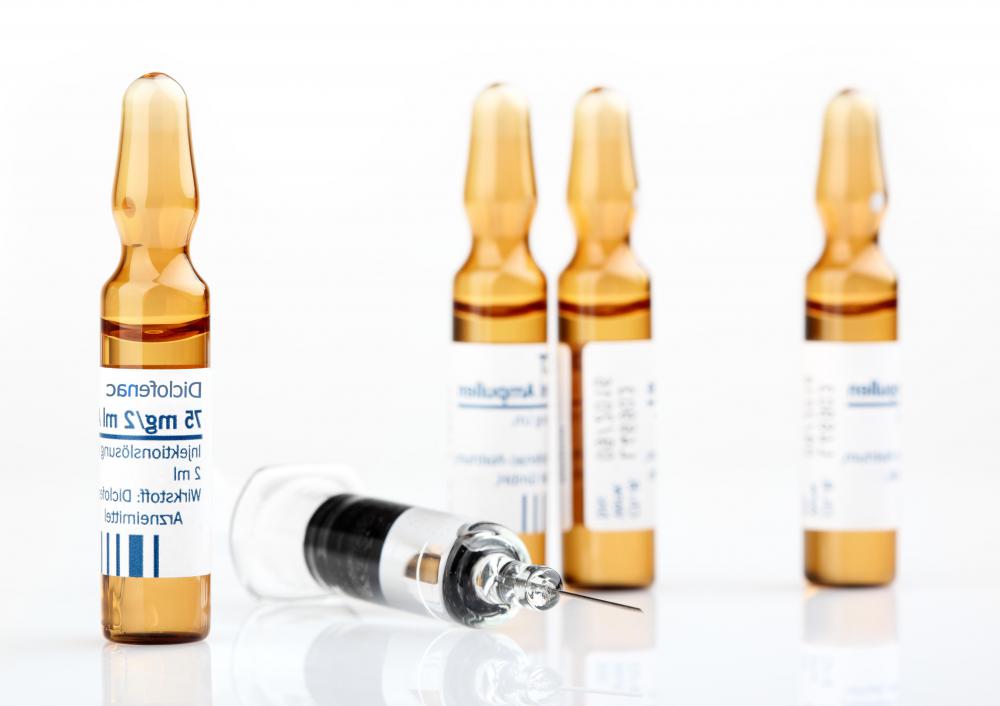 NSAIDs carry a significant risk of causing an array of gastrointestinal problems, particularly with long-term use, if they are regularly taken on an empty stomach, or if the tablets do not have an enteric coating or if the coating is damaged. An enteric coating is a covering applied to medications to reduce the damage caused to the stomach lining. In these circumstances, stomach or intestinal ulcers are often reported as is potentially severe damage to the stomach lining. Patients with preexisting gastrointestinal conditions are generally advised to stay away from this drug group because common NSAID side effects include exacerbating current stomach and bowel conditions.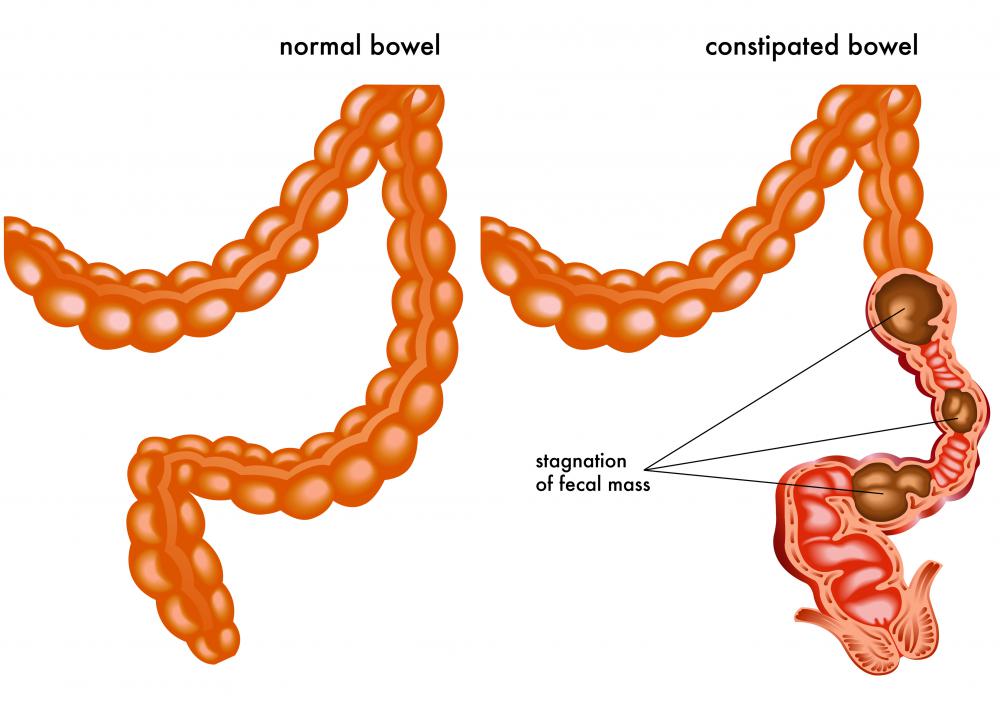 Medications in this group commonly cause respiratory problems such as difficulty breathing and wheezing. The risk of these type of complications rises significantly in patients with a history of asthma. NSAID side effects can increase the frequency and severity of asthma attacks. Therefore, asthmatic persons and those with other respiratory problems should only use these medications after consultation with a health professional.
Tachycardia, which is a rapid heartbeat, is another of the common NSAID side effects associated with long-term usage, especially in patients already afflicted with cardiac health issues. Low blood pressure and light headedness often accompany NSAID induced tachycardia. Bruising, bleeding, and low clotting ability frequently occur when certain NSAID medications such as aspirin or other anticoagulants are taken over an extended period.
Short-term use of NSAIDs can cause headaches and fever.

Aspirin is a commonly used NSAID.

Ibuprofen is considered a NSAID medication.

Diclofenac is a non-steroidal anti-inflammatory drug.

Constipation is a common NSAID side effect.