What are the Most Common Negotiation Techniques?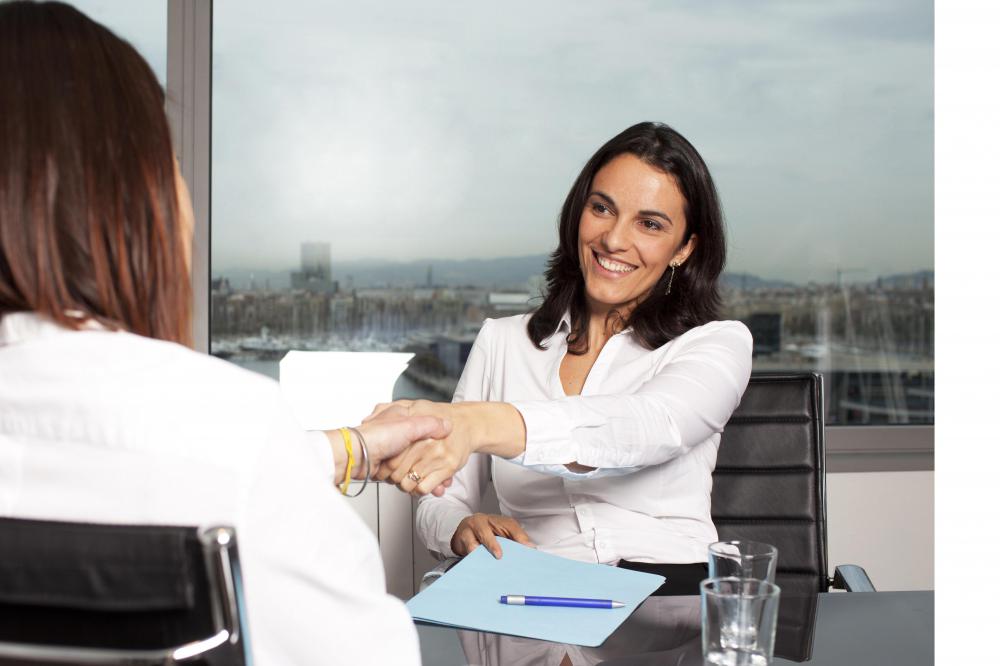 Negotiation techniques typically are used by individuals to acquire something of value. Some common negotiation techniques include reserving a best offer for last, asking for things not needed or wanted, and using deadlines as an advantage. Other options might include anticipating the needs of the other person, offering more than one option, and interacting directly with the decision-maker.
In order to allow room to negotiate, it can be a good idea for a person to reserve his or her best offer for last. If the best offer is offered up initially, it leaves no room for one party to meet the other in the middle. Starting with an offer that is desirable but not expected allows room for flexibility for the other party involved as negotiations proceed. In many instances, a person can end up at their best offer by using this technique.
When a negotiator asks for things that are not needed or wanted, it can work the same as reserving the best offer. By making concessions to the other party, it demonstrates a perceived willingness to negotiate and can create a sense of goodwill. The party often will feel as if he or she is not giving up too much to work the deal.
Another common negotiation technique is using deadlines as an advantage. If a person must sell something by a certain date or must otherwise meet some sort of deadline, he or she will quite possibly be more motivated to concede during negotiations. This may require a bit of investigative work, but can really work to a negotiator's advantage.
Anticipating the needs of the other person is another one of the most common negotiation techniques. This technique involves putting oneself in the other person's shoes and looking at the negotiation from his or her perspective. Anticipating all scenarios and issues that may be raised could help someone create a better and more appealing offer for the negotiation.
Offering more than one option is another prime example of negotiation techniques. People generally like to be presented with choices because it makes them feel empowered to make the best choice. Most people do not like being told what to do and if a person is only presented with one option, it can feel as if he or she is not being given flexibility and due consideration. Presenting more than one option also demonstrates seriousness. It shows that forethought and planning have been put into the process and a deal that works for everyone is desired.
Finally, a successful negotiating technique is to interact directly with the decision maker if at all possible. This can allow for meaningful and creative dialogue. It also presents the negotiator with opportunity to show just how important the deal is to him or her.
Negotiation skills can be useful in the workplace.

Interacting directly with the decision maker is a successful negotiation technique.

Understanding the expectations of all of the involved parties is important to negotiation.