What are the Most Common Causes of Thigh Numbness?
The two most common causes of persistent thigh numbness are sciatica, which is a compression or "pinching" of one of the central nerves in the leg, and deep vein thrombosis, a medical condition marked by blood clots that form in the legs but can break free and move to the heart or brain. Both of these are fairly serious, and in the case of deep vein thrombosis can be fatal. Numbness isn't always a major concern, though. It can also be caused by muscle injury or strain. In these cases the loss of sensation is usually more fleeting, and is usually relatively minor. Still, it can be uncomfortable, and people are usually advised to at least get a cursory check-up to make sure that there isn't some larger problem or injury that needs to be treated.
Sciatica
Acute compression of the nerve root, otherwise known as sciatica, is one of the most common cause of thigh numbness. Sciatica can affect anyone, but it's most common in people who are aging, who are pregnant, or who have recently put on weight. Numbness related to this sort of nerve compression typically starts in the lower back and radiates to the buttocks, thighs, and calves. Some people feel numbness only in their thighs, but it can shift around or change positions from day to day.
Patients suffering from this condition are encouraged to minimize cardiovascular exercise in order to prevent possible complications or aggravation. Avoiding sitting or lying in the same position for an extended period of time can sometimes decrease symptoms, too. Light massage of the back and legs is often the most effective form of immediate relief, especially when the symptoms are relatively minor. In more serious cases, surgery may be required.
Deep Vein Thrombosis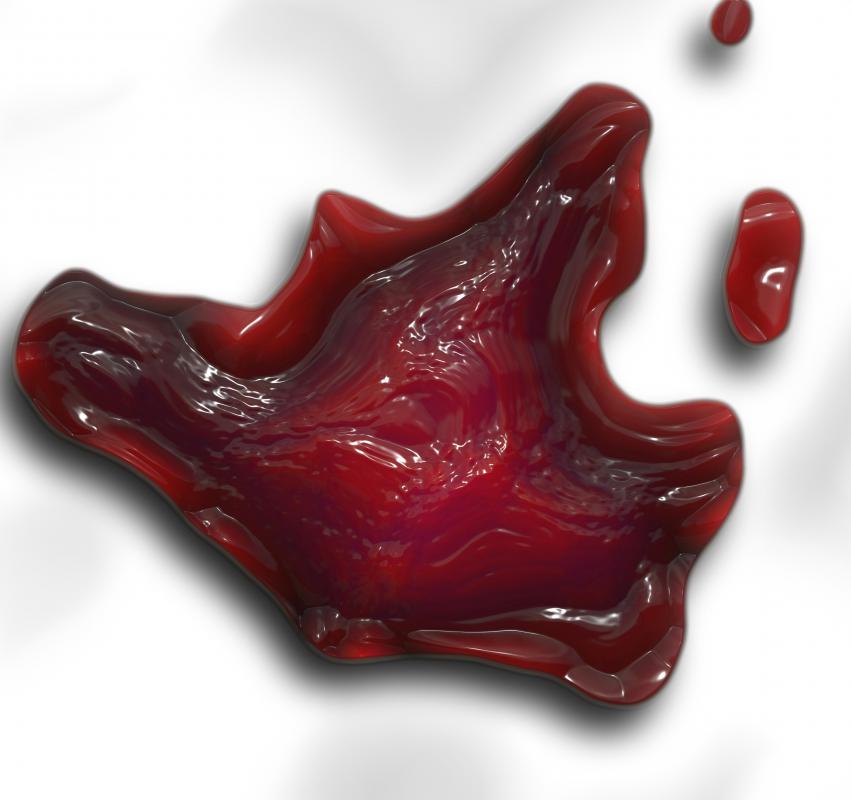 Deep vein thrombosis is another common cause of thigh numbness. This condition occurs when a blood clot develops in the lower leg. In general, the larger the clot, the more troubling the symptoms; big clots can impede blood flow and can cause back-ups of blood cells and other important nutrients. Numbness is more likely in extreme cases, but can happen in response to even minor blockages.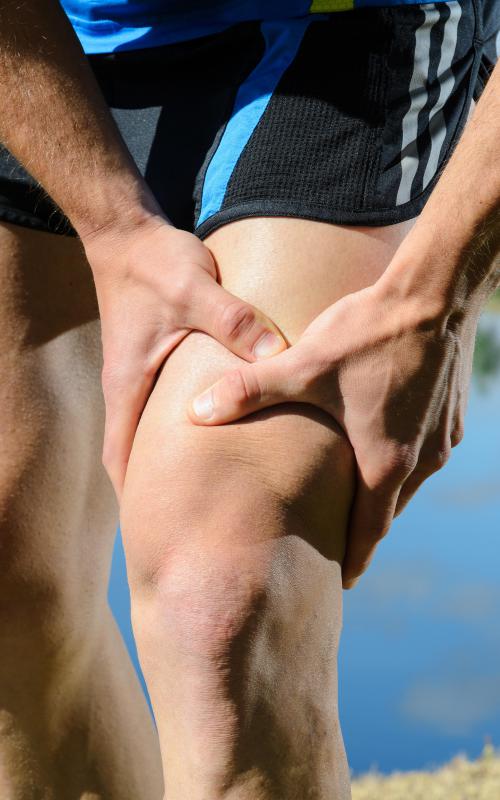 There are a couple of different things that can cause this condition, but long periods of inactivity are usually the most frequently cited. People on long flights are often particularly at risk because the changes in altitude and pressure can work to encourage clots to break free, which sometimes leads to almost immediate death or brain impairment. Numbness is one of the warning signs that can indicate a really bad situation.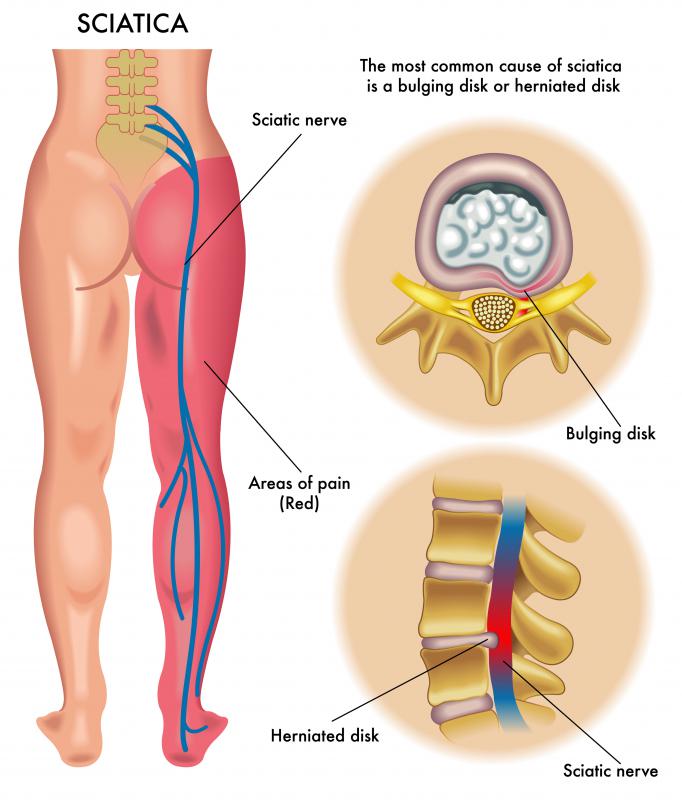 In most cases, deep vein thrombosis is treated through the use of various prescription medications and procedures, but light cardiovascular exercise, such as walking or biking, can also provide effective results. Patients who do not see improvements after using these methods may be required to undergo surgery. In general, anyone diagnosed with deep vein thrombosis should be closely monitored by a physician, as the condition can be indicative of more serious forms of cardiovascular disease.
Muscle Injury
Numbness is frequently also caused by injury or trauma. People who have been in accidents involving their legs may experience this, as can athletes who don't stretch properly or who work certain muscles in their legs too hard. Hamstring injuries are some of the most common, and can include a pulled, torn, or strained muscle as well as tendinitis or other overuse injuries.
Individuals who develop these conditions are often encouraged to rest, stabilize, and ice the affected body part. In more severe cases, surgery may be required. Complete recovery from this type of injury can take several weeks or even months. In most cases, the time frame for recovery depends on the severity of the condition.
When to Get Help
Patients who experience ongoing numbness are often encouraged to seek medical assistance as soon as possible. Failure to do so can result in chronic pain that may not be treatable through traditional medications or procedures. Treatment for thigh numbness is usually closely related with the age and physical activity level of the patient, as well as the severity of the condition.
A gentle massage may help relieve thigh numbness.

Surgery may be required to treat sciatica.

Thigh numbness may be a result of a hamstring injury.

Blood clot formation is one common cause of thigh numbness.

Acute compression of the nerve root is a common cause of thigh numbness.

If the sciatic nerve becomes irritated, it can cause pain and numbness down the leg.