What are the Medicinal Properties of Coal Tar? (with pictures)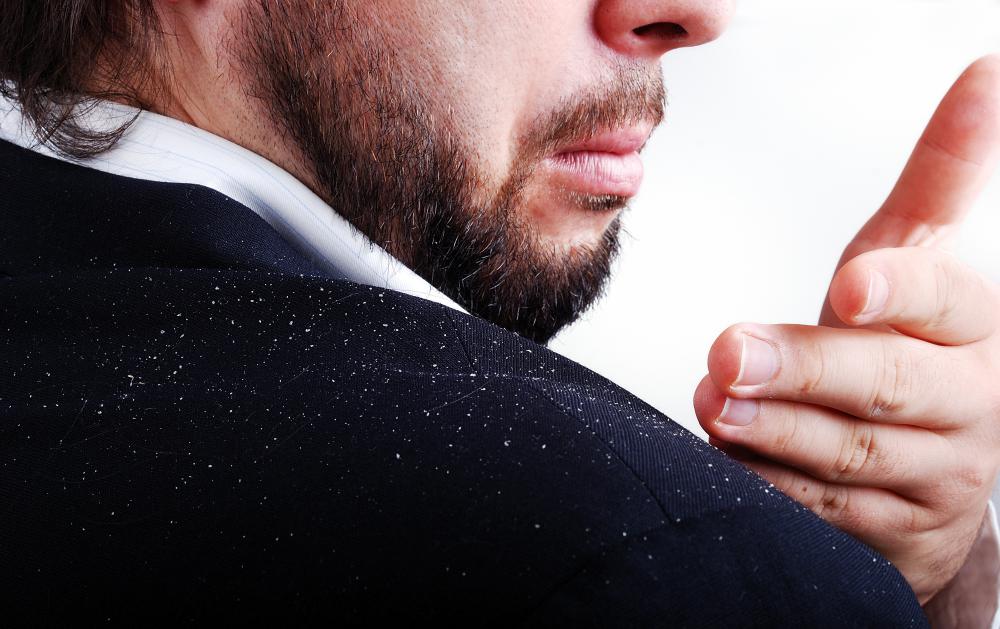 When coal is carbonized to produce coke, a kind of fuel, or turned into gas, coal tar is the byproduct. Its natural form is black or brown liquid that is primarily used medicinally. Coal tar has two primary uses: as a shampoo to treat lice and dandruff and as a cream or soap to treat the condition psoriasis.
One use of this coal byproduct is that it is turned into coal tar shampoo. A common use of this product is as a treatment for head lice, a tiny parasitic insect that nest around human hair follicles. This special shampoo is able to slow down the growth of bacteria, impairing the spread of head lice.
Another use of coal tar shampoo is to treat dandruff. Dandruff is a condition in which flaky skin grows on the scalp. Aside from slowing the growth of bacteria, the shampoo is also able to soften and remove crust and scales. It therefore helps to remove the flaky skin that is the primary cause of dandruff.
Coal tar is often used in soaps that are meant to be used to treat certain skin conditions. This kind of soap is most commonly recommended to individuals who are suffering from psoriasis. Psoriasis is a condition in which the skin becomes irritated and red. In many cases, those suffering from this condition develop patches of flaky white skin. There may also be silver-white patches of flaky skin known as scales. Coal tar soap, because it is able to loosen crust and scales, is often used to treat those who suffer from psoriasis.
There is some debate regarding the safety of these products. Any item that contains at least 5% coal tar is considered by some health organizations to be a carcinogen. A carcinogen is a term applied to cancer causing agents. For example, tobacco and alcohol are also considered to be carcinogens. Most products, such as the shampoos and soaps, contain only a very small quantity of coal tar.
Few studies have been conducted regarding the safety of these shampoos and soaps. While they are considered to be effective in curing lice, dandruff, and psoriasis, there are some potential dangers. It is not recommended that individuals who have a sensitivity to sun light use coal tar products. Individual who suffer from lupus, an autoimmune disease that causes several skin ailments, should never use products that include this ingredient without first consulting a doctor or health professional.
Dandruff may be treated with coal tar shampoo.

People with psoriasis use coal tar to help relieve itching and flaking.

Some people used to apply coal oil to their hair using a fine toothed comb in order to remove head lice.

Coal tar shampoo is able to slow down the growth of bacteria, impairing the spread of head lice.

Coal tar is a byproduct of coke production.