What Are the Medical Uses of Sonchus Oleraceus?
Sonchus oleraceus is a plant whose various parts are used medicinally to treat diarrhea, menstrual problems, fever, inflammation, and warts. Known also as common sow thistle, it has been used as an abortifacient because it encourages menstruation, and it also has been used as a cathartic, a sedative, a cancer treatment, a vermicide and an aid for toothaches. Some cultures use it as a purgative, a diuretic, an emollient and to treat opium addiction. Other common names for sonchus oleraceus are swinies, hare's colwart, milky tassel, hare's thistle, annual sow thistle, smooth sow thistle and hare's lettuce. In Hawaii it is called pualele.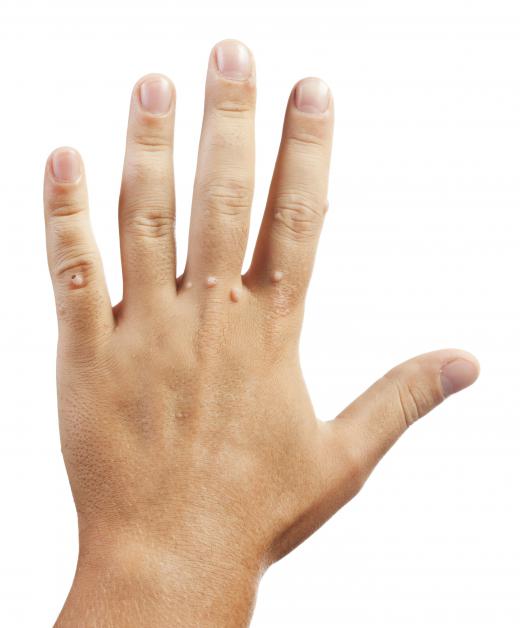 The plant is indigenous to Asia and Europe, and it can be found growing in North America, South America, Australia and the Middle East. Sonchus oleraceus varies in height, growing as small as 1 foot (0.30 meters) to as tall as 6 feet (1.82 meters). The plant differs in several ways from the common dandelion, but it is similar in some respects, including the way its yellow flower heads turn to fluffy white puffs and disperse on the wind, readily self-seeding.
Another way the plant is similar to the common dandelion is that the leaves of both can be enjoyed in salads. The leaves also can be cooked and eaten alone or added to soups. The stems of sonchus oleraceus are edible, and people often remove the outer covering of the stem before cooking. Roots, too, are eaten if they are young and cooked well, which is necessary because of their hardness. Even the plant's sap is useful, thanks to its small latex content, with the New Zealand Maori chewing the sap like gum.
Sonchus oleraceus is often considered an invasive weed that grows easily in sunny locations in many different types of soil, as many types of thistle do. It can grow just as easily along roadsides as in cultivated areas, and it can disturb crop production. Some people who enjoy eating the various parts of sow thistle like to combine it with squash, corn, onions, cucumbers or tomatoes, and people in medieval times considered it a vegetable. Horses dislike the annual plant, but rabbits, goats and sheep enjoy munching on it. Overuse medicinally or as a food source has been known to cause stomach upset in humans.


By: Ocskay Bence

Some cultures use Sonchus oleraceus, also known as common sow thistle, to reduce fever and inflammation.

By: Tiler84

Parts of the sonchus oleraceus have been used as a treatment for warts.

By: Eléonore H

Traditional healers have long used Sonchus oleraceus to alleviate toothache pain.