What are the Health Benefits of Tryptophan?
Tryptophan is an amino acid required by the human body to process proteins. Due to the fact that the body does not naturally produce this nutrient, humans need to acquire it from food sources or tryptophan supplements. The health benefits of tryptophan appear to be numerous and it is one of the few nutrients sold as a pharmaceutical drug. It can treat premenstrual dysphoric disorder (PMDD), aid in smoking cessation, and help regulate a person's sleep cycle and moods.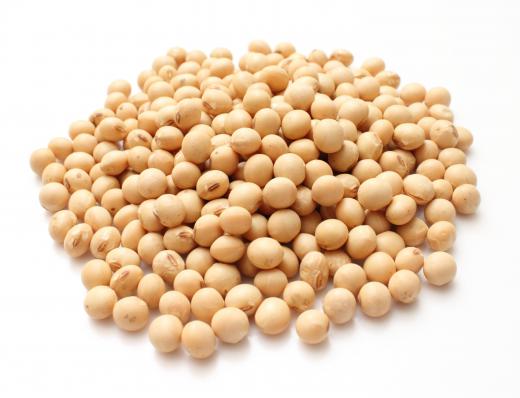 During the processing of protein, the body creates serotonin which helps to regulate appetite and mood. When the body makes serotonin, some of it is converted to melatonin, which helps to normalize sleep patterns. Disorders such as PMDD, seasonal affective disorder, attention deficit hyperactivity disorder (ADHD) and Tourette's syndrome are all thought to be caused by low levels of serotonin in the brain. By increasing intake of this nutrient, either through food, supplements, or medicine, it can potentially raise the amount of serotonin in the brain, thereby easing some of the symptoms of these disorders.
Researchers have found that regularly using nicotine products such as cigarettes changes the balance of chemicals in the brain. Even after quitting nicotine products, it can take a while before the chemicals balance out again. Tryptophan supplements have been found to speed this process and may reduce some of the withdrawal symptoms associated with stopping smoking. It is often used in conjunction with other smoking cessation measures and has been found to increase the likelihood of successfully quitting the nicotine habit.
While studies are mixed on the use of this supplement in treating insomnia or sleeping disorders, some have found that it can help people fall asleep faster and stay asleep longer. The melatonin that the brain creates in response to the amino acid is one of the primary chemicals in the brain that tells the body it is time to sleep. In some instances, doctors may prescribe tryptophan in conjunction with a mild sleep aid.
Doctors and researchers have also found success in using tryptophan to treat mood disorders, especially bipolar disorder and moderate to severe depression. This amino acid has been found to increase the body's response to antidepressants, especially in those who have a difficult time finding the appropriate medication to address depression. The pharmaceutical version of tryptophan is often prescribed with lithium to treat bipolar disorder. It can increase the effectiveness of the drug and in some cases reduce the side effects.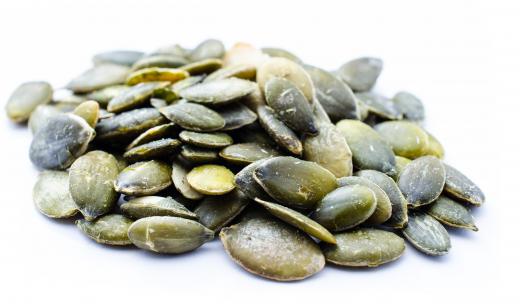 Apart from supplements and medicines, this essential nutrient can be found naturally in several foods. While turkey is often believed to have unusually high amounts, it actually contains no more than any other poultry. The foods with the highest levels are eggs, cod, soy beans, and Parmesan cheese. Other good sources are chocolate, milk products, and pumpkin seeds.


By: Lusoimages

Kidney beans, which are a good source of tryptophan.

By: terumin

Soybeans, which contain tryptophan.

By: Bert Folsom

Parmesan cheese has high levels of tryptophan.

By: Minerva Studio

Tryptophan has been shown to help with smoking cessation.

By: Konstantin Yuganov

Tryptophan might help with getting and staying asleep.

By: areif

Pumpkin seeds are a good source of tryptophan.

By: Zerbor

Tryptophan is used to help regulate moods, control smoking urges and treat premenstrual dysphoric disorder.

By: Anna Khomulo

Tryptophan may be found as a component of sleep aids.

By: Boyarkina Marina

Tryptophan may boost serotonin levels in the brain, helping ease symptoms of seasonal affective disorder (SAD) and other mood conditions.