What are the Effects of Prolactin in Women?
Prolactin (PRL) has many physiological effects on women. Also known as luteotropic (LTH) hormone, it is regulated by the PRL gene. Perhaps the most well-known effects of prolactin in women are on the mammary gland, where they regulate the production of milk, or lactation. PRL is also partly responsible for development of mammary tissue during adolescence and pregnancy. It is considered a multi-function hormone, meaning it has many other more subtle effects on the body, including in the areas of ovulation and the maintenance of other fertility mechanisms.
The PRL gene stimulates the production of PRL from lactotrophs located in the anterior pituitary region inside the brain. In addition, it has been discovered that other tissues secrete the hormone on their own. For example, the uterus produces its own prolactin while it is maintaining pregnancy, and immune cells also produce it when they are stimulated. Most cells within the human body contain PRL receptors, and for this reason, researchers believe that the effects of this hormone are more numerous than originally thought. The phenomenon known as "nesting," which is a behavioral change exhibited by a woman as she gets close to delivering a baby, is believed to be caused by a rise in PRL toward the end of pregnancy.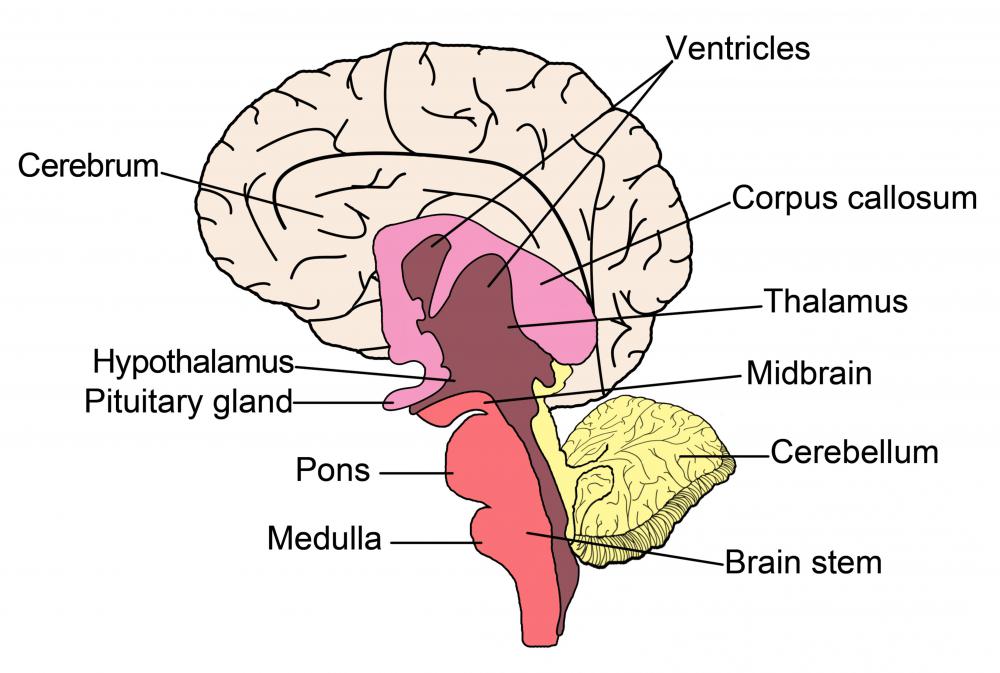 The effects of prolactin in women who are getting ready to breastfeed a child is paramount. If there is a dysfunction within the system, a woman will be unable to physiologically produce enough milk to nourish a baby. There are two major roles that PRL plays in the production of milk, the first being to increase the lobuloalveolar growth of mammary tissues. The growth of alveoli, which are clusters of small cells inside the breast, enable the tissue to prepare for the storage of lactate. After birth, PRL stimulates lactogenesis, or the production of milk and the letdown of milk for expression.
A study done on mice confirmed a link between the PRL gene and the inability of female mice to produce enough milk after pregnancy. The mice were genetically altered to possess two deletion PLR genes, and while they were still able to produce prolactin from other sources, were unable to produce a substantial amount of milk after giving birth. The effects of prolactin in women with cases of infertility are being studied, which may lead to alternative fertility treatments.