What are the Effects of Emphysema?
Emphysema, a chronic lung condition, can have a number of effects. The primary effects of emphysema are shortness of breath, wheezing, and coughing. This condition causes permanent physical changes to the structure of the lungs. Left untreated, these changes can get worse, causing severe medical complications, including death, for the patient. The leading cause of emphysema is smoking, followed by environmental pollution, particularly pollution involving high counts of particulates in the air.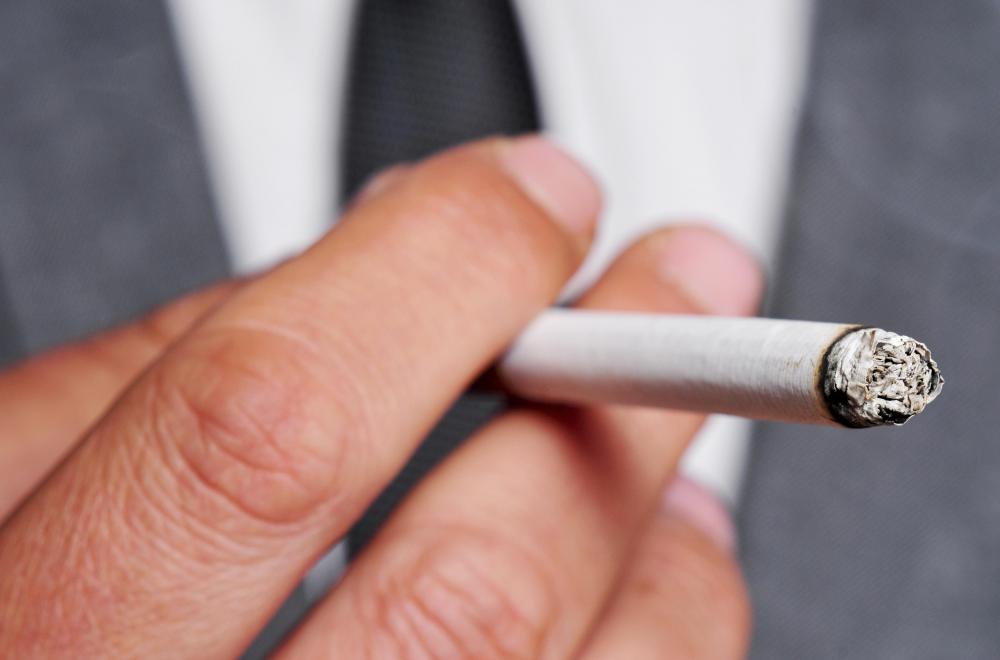 In emphysema cases, the air sacs in the lungs, known as alveoli, lose their elasticity in response to chronic irritation. As they become less elastic, they can start to break down. Instead of having numerous tiny alveoli, the lungs develop reduced numbers of larger alveoli. The lungs become less efficient, forcing people to work harder to breathe, and air tends to be retained with each breath.
The immediate effects of emphysema all surround the patient's difficulty breathing. Patients may have trouble breathing after vigorous exercise, in very hot, dry weather, and in stressful conditions. Fatigue is another common effect, caused by a decrease in oxygen supply to the body. Patients can also develop anxiety and weight loss as the disease progresses. Edema, where fluid collects in the extremities, is another way emphysema affects the body.
Trapped air in the lungs can lead to a condition called barrel chest, where the chest expands as the lungs lose elasticity and air is retained in the chest cavity. This condition can be visible on physical examination and is especially easy to identify on chest X-rays taken from the side. X-rays are also used in the diagnosis of emphysema, as they can reveal the changes in lung structure and provide information about how much lung function has been lost.
Once a patient develops emphysema, the changes to the lungs are irreversible. There are treatments for emphysema available, and many of these treatments will address the effects of emphysema as well. These treatments include medications to improve lung function, lifestyle changes like quitting smoking to limit further damage to the lungs, and transplant, in extreme cases.
People with a history of smoking or exposure to environmental pollution who start to develop effects of emphysema like difficulty breathing, a dry, unproductive cough, and wheezing should seek medical treatment. They may have emphysema or another pulmonary condition. Left untreated, such conditions can be fatal, and treatment options decline in number the longer patients wait for treatment.
By: konzeptm

Symptoms of emphysema include coughing, wheezing and shortness of breath.

By: nito

Smoking damages the lungs and puts a person at an increased risk of developing serious illnesses.

By: IvicaNS

Chest x-rays can be used to help diagnose emphysema.