What Are the Effects of Barbie® on Body Image?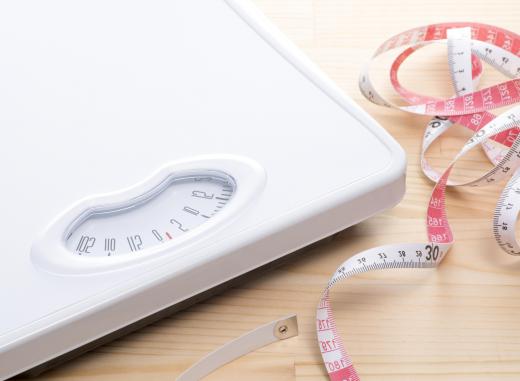 The Barbie® doll was once the Marilyn Monroe of the toy world, with a chic wardrobe, artfully applied makeup, a killer body, and the love of an entire generation. Not all women still feel the love, with some experts saying Barbie®'s outsized va-va-voom measurements can be blamed for women's eating disorders and their associated negative self-image. The effect of Barbie® on body image has become a source of criticism, with the plastic girl who was invented in 1959 becoming a lightning rod for controversy.
Critics point out that the influence of Barbie® on body image is due to her outsized proportions, with real women finding it unhealthy or even impossible to replicate her stunning figure. If she were an actual woman, for example, Barbie® would weigh just 110 pounds (49.9 kilograms) at a height of 5 feet, 9 inches (1.75 meters), with a body mass index (BMI) of less than 17. Such a BMI would likely lead to a diagnosis of anorexia, and it would also prevent her from menstruating.
On the opposite side of the debate over the effect of Barbie® on body image are those who see Barbie® and her clothes, careers and accessories as providing a positive role model. The doll has been marketed in many different incarnations and wardrobes with associated accessories. She has been a computer engineer decked out in binary code on her shirt, a presidential candidate, surgeon, news anchorwoman, astronaut, firefighter and dentist, among other professions, leading fans of the popular doll to believe she is a positive influence on girls' self-image. Female computer engineers who petitioned the doll's maker, Mattel, to make computer engineer Barbie® wanted her to look as beautiful and cool as any other Barbie®, asking the company to refrain from the nerd look. A complaint that cropped up concerning computer engineer Barbie®'s wardrobe concerned the color pink, which some engineers considered to be too girly and not serious enough.
In the computer age, Barbie® induces girls to create clothing and accessories for their dolls with specially designed software, shifting the attention away from the influence of Barbie® on body image and onto achievement and "girl power." Computer software for Barbie® encourages girls to become their own creative designers, and there is even software available for Video Barbie® that allows girls to edit the videos they've shot with their doll's video camera. Another computer game encourages girls to solve a mystery. Proponents who favor the doll in her many incarnations say the effect of Barbie® on body image can be a positive one, allowing girls to try on different professions and styles and to use their imaginations in a fun and creative way. She may have started out as a fashion model and progressed soon after to a stewardess and a beauty pageant winner, but some claim Barbie® has evolved, allowing girls to see they can be whatever they want to be, including scientists, race car drivers and doctors, supporters of Barbie® say.


By: kai

Some experts contend that Barbie's unrealistic body measurements have had a negative affect on the self-image of women and girls.

By: MilsiArt

Barbie dolls were designed with proportions that would be unhealthy for a normal woman.