What are the Different Ways to Travel in Europe?
There are a variety of different ways to travel in Europe, including by sea, air or train. The choice of travel will depend on traveler's preference, budget, and length of stay. Most of Europe is easily traveled by bus or coach, airplane, ferry, car, or on foot. Visitors can consult local tourist offices in each country before arriving to receive up-to-date information on schedules and fares.
One of the fastest and most reliable ways to travel Europe is by train. A rail pass allows access to most of Europe, and trains run locally and internationally. A variety of trains can accommodate most travelers' needs, including high-speed, scenic, intercity, and rapid airport-train connections. Non-European residents may be able to purchase a special pass that allows them to travel by train through many different European countries in any order.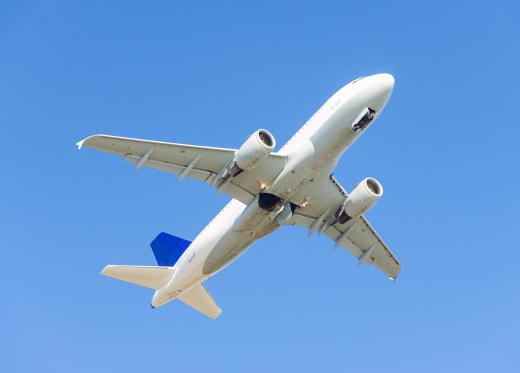 Bus or coach travel in Europe lets visitors tour remote areas inaccessible by plane or train. There are two types of bus services offered in most European cities — local and sightseeing. Local buses let travelers interact with the area's inhabitants, while sightseeing buses allow people to hop on and off at popular attractions.
Cruises and barges are among some of the most interesting ways to travel in Europe, uniquely combining travel and accommodations. Barges allow a leisurely tour of the continent's canals, rivers, lochs, and lagoons, with time for exploration at various ports of call. Cruises grant passengers coastal and island views from decks and cabins.
Traveling by car in Europe allows visitors to tour at their own pace. A national driver's license permits travelers to drive anywhere in Europe, although some countries require an International Driving Permit, which must be obtained in advance. Europe uses its own E-road network, an international system of route designations reaching Europe and Central Asia that includes every major regional road. When touring Europe by car, a ferry system allows a driver to travel with his vehicle across the English Channel or to a Greek island, for example. In addition to ferries, Europe also has hovercrafts, hydrofoils, and catamarans offering the same service.
Among the different ways to travel in Europe, backpacking and cycling have long been the most inexpensive, mainly because of plentiful hostels and camping grounds. Bikes can be rented in tourist destinations and the surrounding countrysides. Many European countries have designated cycling lanes and facilities. Not all trains and coaches take bikes during busy hours, however, so travelers should check before they go.
AS FEATURED ON:
AS FEATURED ON:

By: dmitrimaruta

Travel in Europe may be done by plane.

By: Alex_Mac

Hostels cost less money than hotels and often attract younger guests, who will most likely be sharing a room with other customers.

By: Freesurf

Traveling from location to location in Europe can be done on a budget.

By: Alexander Gitlits

Pension hotels are common in Europe, and offer a private room with a shared bathroom.

By: HappyAlex

Many travelers within Europe rely on regional and national airlines that sometimes offer inexpensive fares.

By: ortodoxfoto

High-speed trains are popular in Europe and Asia.

By: ilynx_v

Most of Europe can be easily traveled by bus, airplane, ferry, car, or even on foot.

By: metlion

Trains in Europe satisfy passengers' needs for speed, scenery and rapid airport-train connections.