What Are the Different Ways to Serve Pasta and Broccoli?
There are many different ways to serve pasta and broccoli for meals that are filling, easy, and healthy. A type of stir-fry, in which the broccoli is sauteed in a pan with ingredients like olive oil and garlic, and then mixed with the cooked pasta, is one simple and easy way to serve it. Cream sauces or pesto can also be delicious when served with pasta and broccoli. To add a little protein to the dish, these ingredients are often prepared with fish or chicken as well, which also adds flavor and makes it a bit more filling.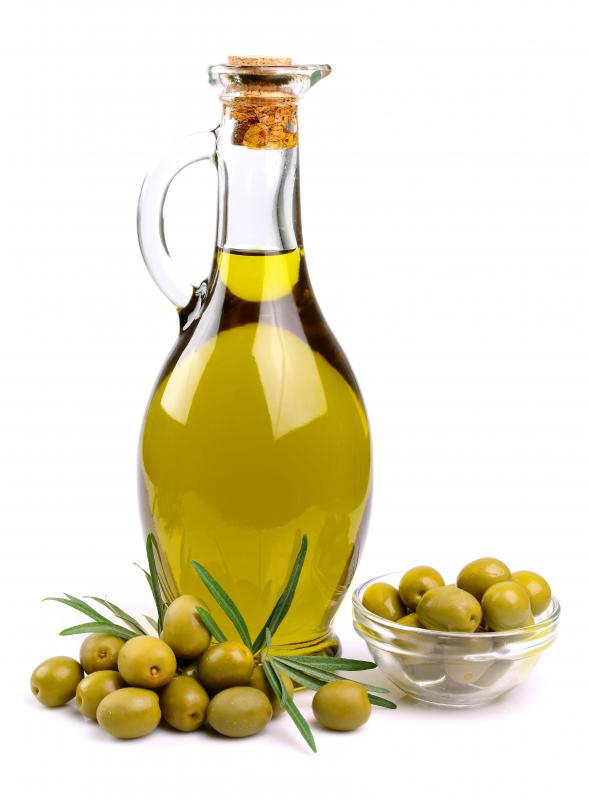 When preparing a meal with pasta and broccoli, many people want to make the meal a little healthier. One easy way to do this is to swap plain pasta made with white flour for whole-grain pasta made with wheat flour. This type of pasta includes extra fiber, is more filling, and is simply healthier in general than white flour. It is cooked exactly the same way.
The way the broccoli is cooked for a pasta and broccoli dish will vary based on the specific recipe, but there are two simple ways to do it that are very common. The first is to cook the broccoli in a pan with olive oil; spices such as onion, garlic, or any other favorites can be added for additional flavor. The other ways are to steam or boil the broccoli. Steaming can take place in the microwave or on a double-boiler on the stove top, but boiling the broccoli is perhaps the easiest because it can be tossed right in the pot with the pasta. Keep in mind that broccoli will not take as long to cook as pasta, so either put it in at the end and drain it all together, or put it in at the beginning, and remove it about halfway through with a slotted spoon.
The hot pasta and broccoli can then simply be mixed together and seasoned for a great and easy meal. Cooked shrimp, fish, or chicken may be added either right into the stir fry or after, depending on taste preferences. Trying different varieties of sauces, such as a homemade cream or alfredo sauce, as well as a homemade pesto made with basil and fresh garlic, can also be great with pasta and broccoli. Don't be scared to add a variety of vegetables to these dishes as well; greens such as spinach or kale, peppers, or sun-dried tomatoes all pair very well with broccoli.
By: Shawn Hempel

Many types of pasta can be paired with broccoli in creative ways.

By: margo555

Olive oil adds flavor to sauteed broccoli, which can then be tossed with pasta.

By: Nitr

Some people boil the broccoli in the same pot as the pasta to save time.

By: MSPhotographic

Pasta shells stuffed with cheese and broccoli is a popular pasta dish.