What are the Different Ways of Removing Hair Color?
Removing hair color after a bad or undesirable dye job is possible, though it can take a good amount of patience. It's best to see a professional, but this process can also be done at home. There are a variety of treatments, hair color products, and homemade mixtures that can be applied to hair to remove color. Strategies vary depending on whether bleach has been used to lighten hair, or if color has been used to darken it. Additionally, surfaces that have been stained with dye during an at-home hair coloring can usually be removed with various cleaning solutions and a little elbow grease.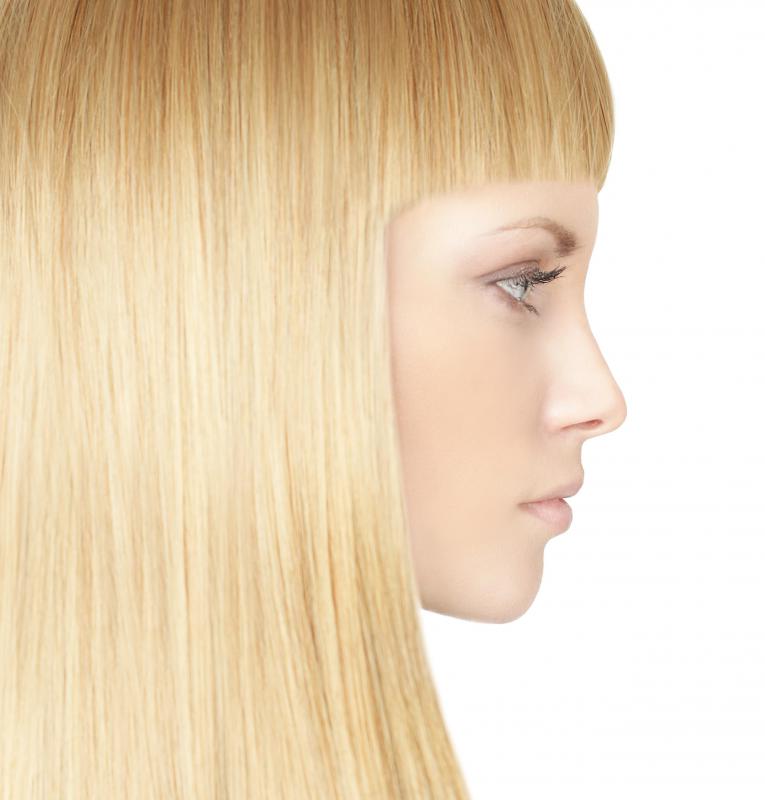 If a professional hair-coloring job doesn't turn out well, most salon stylists should fix it for free. Whether the stylist made a mistake or simply didn't understand a customer's initial request, she should offer to book a complementary appointment to correct the color. Though stylists are trained to understand the science behind removing hair color, customers may want to specifically ask her to avoid using ammonia- and peroxide-based products. Such products may further damage hair.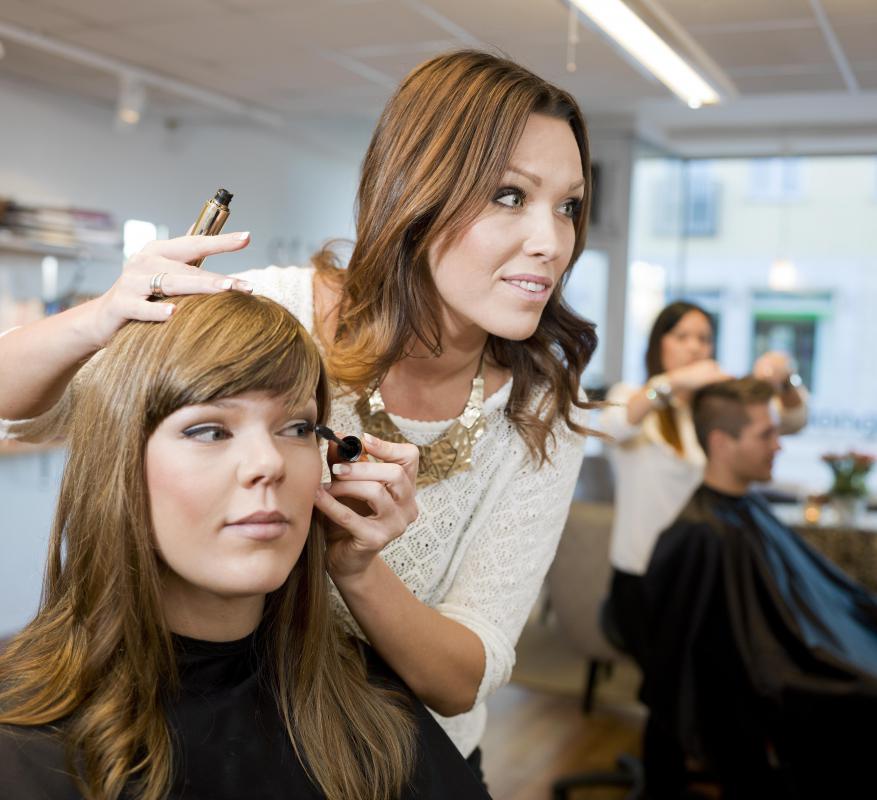 If an at-home coloring technique ended up disastrously, one can turn to a salon that specializes in color correction. Many stylists shy away from fixing at-home dye jobs due to the potentially harmful results that may occur afterward. Color correction specialists, however, are dedicated to properly removing hair color.
One can only remove hair color if the hair has been dyed a darker shade than usual. If the hair has been lightened, it has likely been bleached — a process which really can't be undone. Recoloring hair in these cases can be complicated.
Before coloring again, one should consult a professional stylist about replacing the pigment in the hair before going from a blond to brown shade. Once hair has been bleached, it loses pigment. For blond hair, that pigment is yellow. The pigment for light brown hair is orange, while darker brown hair pigment is red.
Replacing pigment color is best left to stylists. If one chooses this option, she should consult an expert — often available via a phone number printed on boxes of commercial home-coloring products — beforehand. These experts should be able to help identify the proper product to use to add pigment and hair color to hair.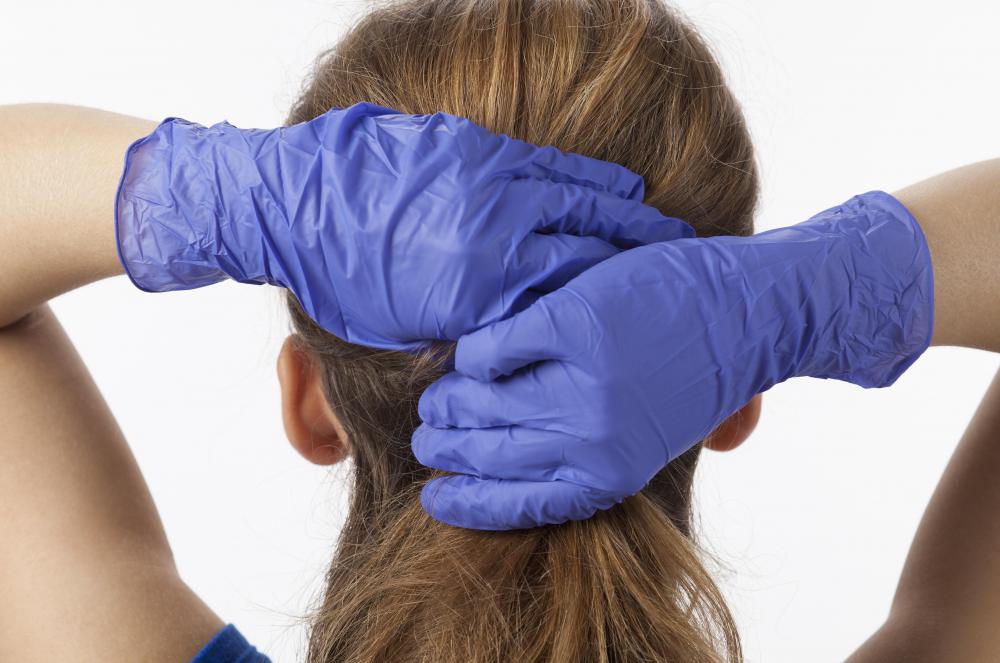 Hair that's been dyed too dark requires quick action to correct. Gentle color removal kits can be found at drug stores, though salon professionals can remove dye for a higher price. For those who are patient, there are other ways of removing hair color more slowly. Semi-permanent dyes fade with each washing of the hair. Clarifying shampoos can also be helpful in the process of removing hair color, as they remove anything enveloping the hair shaft, including color.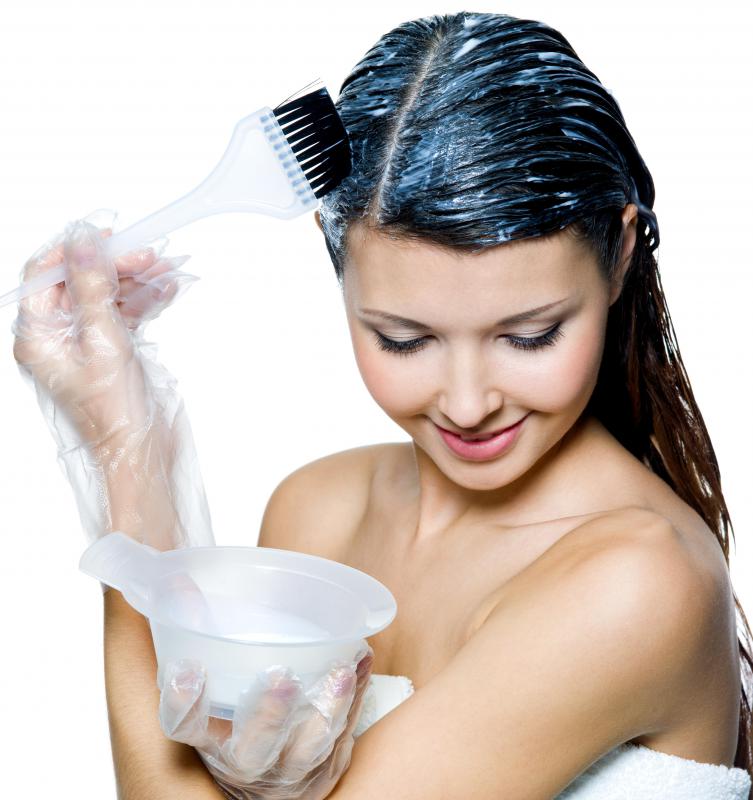 If dyed hair looks particularly brassy, it may be due to hard water. Hard water tints hair orange by depositing rust into the hair shaft. Removing hair color due to inadvertent effects caused by well water can be done by using a mixture that counteracts the minerals associated with hard water. Applying a diluted solution of Vitamin C — ascorbic acid — and conditioner to hair can help offset hard water's effects by removing and preventing most discoloration. Any hair, particularly color-treated hair, should be conditioned well.
Many at-home hair colorists make the mistake of getting hair color on household surfaces. The faster one is able to remove stains, the better. If the dye spilled on marble, rubbing an alcohol treatment onto it can help. If the dye has gotten onto clothes or a towel, vinegar and water solution might do the trick. If the fabric is white, it can be bleached. For carpet stains, carpet cleaner and scrubbing should work to remove dye stains.
A professional hair color stylist may be required to remove hair color.

Once hair has been bleached, it loses pigment.

Generally, it is easier to correct hair that turned out too light by slightly darkening it than it is to correct hair that turned out too dark or discolored.

If a hairstylist does a poor job coloring a client's hair, they should fix it for free.

When bleaching hair, it's necessary to wear gloves to protect the hands.

Hair dye stripping only works if the hair has been dyed darker than the initial base color.