What Are the Different Uses of Cognitive Behavioral Therapy in Schools?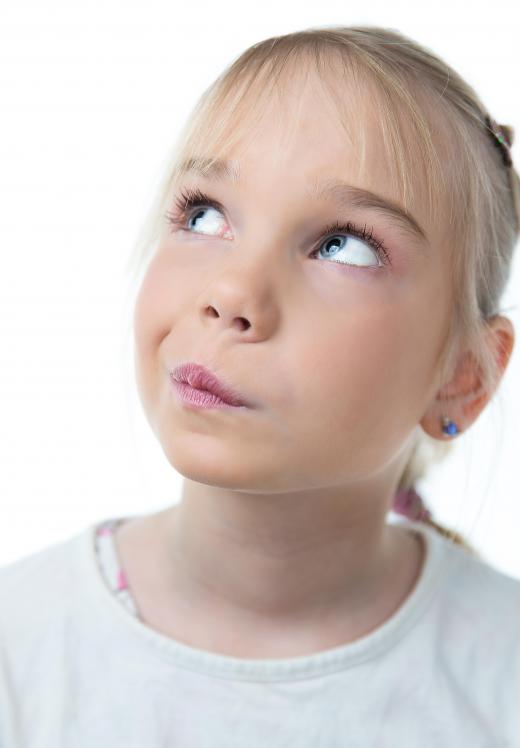 Cognitive behavioral therapy in schools is typically designed to teach techniques that enable a child to become better focused in classroom studies, correct disruptive behavior or improve social skills. To utilize effective techniques and treat the problem accordingly, a therapist may perform a personality assessment to determine a proper diagnosis, such as Attention Deficit Hyperactivity Disorder (ADHD). Cognitive behavioral therapy approaches may also involve exercise techniques for children with learning disabilities such as dyslexia, or counseling for students with psychological disorders. Children who are being treated for autism spectrum disorders such as Asperger's syndrome may also receive cognitive behavioral therapy that involves interaction designed to improve social skills. Cognitive behavioral therapy in schools sometimes teach non-verbal communication techniques, such as establishing eye contact and smiling.
When a teacher or psychologist suspects a child may be affected by a psychological disorder or learning difficulty that may compromise his classroom studies, Cognitive Behavioral Therapy (CBT) may be recommended. The goal is to retrain or reverse certain behavioral patterns so the child may improve his social skills, conquer anxiety or become focused in the classroom. A trained psychotherapist or clinician may provide intervention and teach various techniques.
Before beginning cognitive behavioral therapy in schools, participating students may receive personality assessments to evaluate feelings or reactions to various situations. A questionnaire for an older student may provide multiple choice answers pertaining to himself and those around him. He may be asked how he would react in a given situation, or what causes him the most anxiety.
Some students with attention deficit hyperactivity disorder may have difficulty concentrating in class. Cognitive behavioral therapy for students with ADHD may involve established techniques or experimental treatments. Therapy may involve daily or weekly sessions, lasting over a period of weeks, months or sometimes years. In order to control transient thoughts that interrupt learning in students with ADHD, educational psychologists may use a reward system to praise young children who respond well to direction, while others may assign various tasks to students.
Students with learning disorders may receive cognitive behavioral therapy in schools that also provide special education. Cognitive behavioral therapy in schools for autistic children often include interactive games and activities designed by psychologists or therapists. Role playing games may also be designed for therapeutic purposes. Various interventions are designed to promote independence and improve social skills.
A clinician or psychologist may also recommend CBT to treat psychological disorders affecting school aged children. Phobia disorders may be treated with cognitive behavioral therapy techniques. Treatment may involve exposure and response techniques designed to desensitize the child. Techniques are typically performed under the careful guidance of a trained psychotherapist.


By: Wojciech Sobiech

Cognitive behavioral therapy in schools may help improve a child's concentration problems.

By: anyaberkut

The practice of journaling may be incorporated into cognitive behavioral therapy.

By: Igor Mojzes

In many areas, the number of children diagnosed with autism is growing, outpacing the number of professionals equipped to treat them.