What are the Different Types of Wind Turbine Design?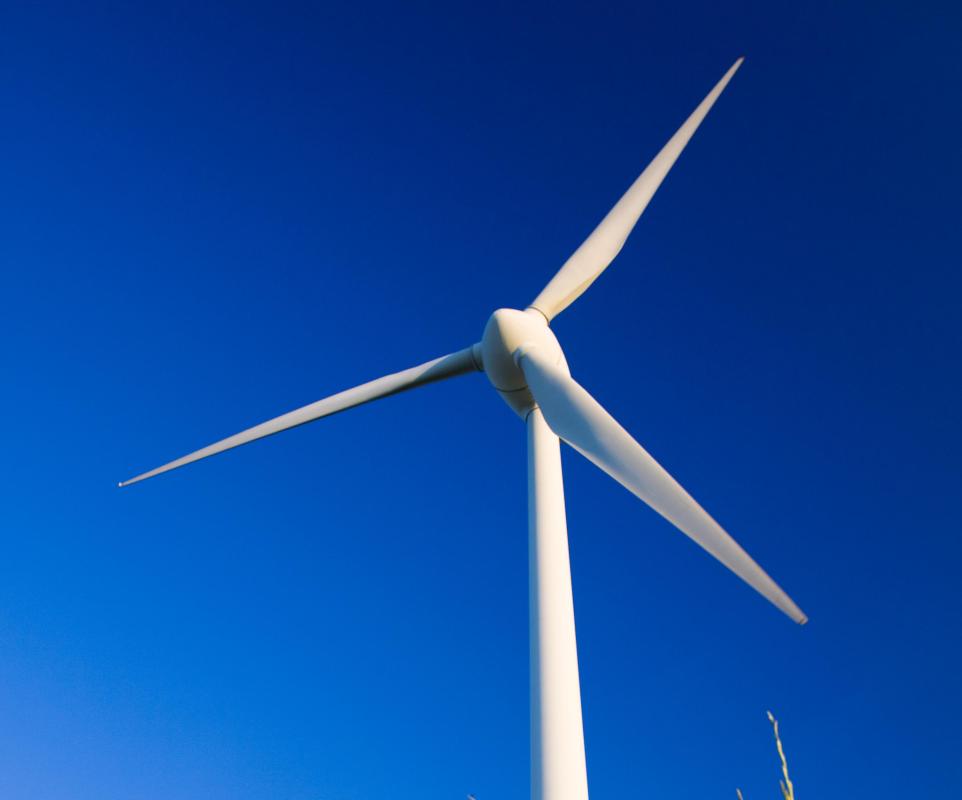 Wind turbine design falls into two basic types: horizontal and vertical axis turbines. Horizontal wind turbines are the most recognized and the ones most in use. Design for vertical axis wind turbines is ongoing and currently sourced primarily by individual inventors. As the popularity of wind turbines grows, so do the design options.
Horizontal wind turbines are the most popular because they are efficient and cost effective. Unlike vertical wind turbine designs, horizontal turbines are primarily based off of old windmill designs. Horizontal turbines vary in size, but the larger models are most efficient and produce more energy.
The design for a horizontal turbine is simple. The turbine consists of two or three blades that, when powered by the wind, move a gear. The gear powers a generator, which produces electricity. The gear and generator are held within the nacelle which sits on top of the turbine shaft. A yaw drive on certain horizontal models adjusts the blades to maximize the position of the wind.
Although vertical wind turbines are not as popular because they are less efficient, new designs and models are constantly being produced. One of the basic ideas for vertical wind turbine design is to minimize the noise pollution and potential harm to birds that the horizontal wind turbine produces. Vertical wind turbines do have have blades and their design varies greatly.
One vertical wind turbine style is the Darrieus, which is compared to an egg beater in appearance. The Darrieus has an airfoil design which uses the lift forces of wind to move, similar to the wings of an airplane. This vertical model is not self starting and needs a motor to generate speed before creating significant torque of its own. The Darrieus is highly inefficient in producing sufficient wind energy to produce electricity.
The Savonius is another vertical wind turbine design. Although slightly more efficient than the Darrieus model, the Savonius is best used for small-scale energy production. The Savonius uses drag force to move by cupping the wind in a shape that resembles a half barrel. This model is also extremely quiet and can sustain high winds without damage.
The Mariah Power company has created the Windspire®, a turbine model that also uses airfoil design. The wind turbine is extremely tall and narrow. It consists of three airfoils that catch the wind and spin on a large vertical axis shaft.
In addition to large scale wind turbine design, smaller models like the Honeywell and the WindCube® are being developed for household use. The Honeywell looks like a fan, while the WindCube® consists of horizontal blades moving within a cube. Both models would work on top of individual homes or buildings.
By: Gbuglok

A horizontal axis wind turbine.