What Are the Different Types of Wholesale Jewelry?
In the world of fashion, there is a wide range of wholesale jewelry to choose from. Wholesale jewelry can be used to add pieces to a personal collection, for gifts, or for resale purposes. The most common types of wholesale jewelry include costume jewelry, designer jewelry, and gold and platinum jewelry. Wholesale jewelry pieces might feature semi-precious gemstones, pearls, diamonds, or fine silver. Most often, jewelry will be made into earrings, bracelets, pendants, necklaces, watches, and rings.
The cheapest class of wholesale jewelry includes costume jewelry made from plastic, shells, glass, and low-grade metal. Costume jewelry is usually inexpensive, and comes in lots of ten pieces or more. While this kind of wholesale jewelry is popular among youngsters and teens, some adult collectors seek out plastic and glass bangles, earrings, and pendants for casual wear. Costume jewelry has always been a staple of most jewelry collectors because it is cheap and can be easily replaced.
Designer jewelry is a slightly better-made version of costume jewelry made to look like more expensive jewelry pieces. Sometimes called "knock off" jewelry, fashion jewelry can be a little more expensive if a designer label is attached to it. Most often, designer jewelry can be purchased at wholesale prices and then sold for much more than regular costume jewelry. Designer jewelry bought at wholesale is also commonly used for gift giving or sold in boutiques that cater to shoppers looking for designer deals.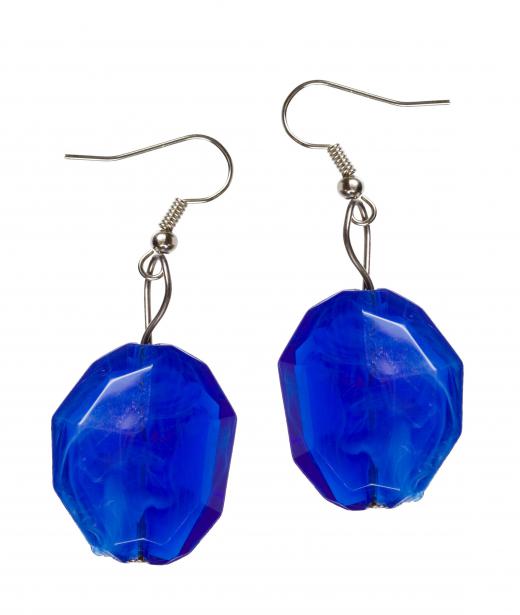 Better pieces of jewelry may be sold at wholesale prices. These include jewelry made of sterling silver, semi-precious stones, and pearls. While this jewelry looks nice, it must be cared for to last more than a few years. Often, wholesale jewelry made from semi-precious stones, pearls, and metals are of a slightly poorer grade than fine jewelry typically found in jewelry stores, which makes it a good choice for everyday wear. This can also result in substantial savings for those who do not have the budget to purchase a piece of fine jewelry for a special occasion.
Fine gemstone and diamonds may be used in the final type of wholesale jewelry. Typically found at fine jewelry auctions, wholesale jewelry can be purchased in lots of several matching pieces or sets. Fine jewelry holds its value the longest, making it a good investment for private collectors as well as jewelry resellers who want to maximize profits. Additionally, fine jewelry that is slightly damaged can be purchased for much lower than retail values. Metals like gold, silver, and platinum can be re-forged into new pieces and sold for significantly higher amounts on the market.


Pair of gold rings.

A wholesale diamond ring.

By: Steve Mann

A bracelet.

By: aleksandrn

Wholesale earrings.

By: elen_studio

Costume jewelry can be bought wholesale.

By: alarsonphoto

Diamond solitaires may be used in earrings.