What Are the Different Types of Whole Grain Foods?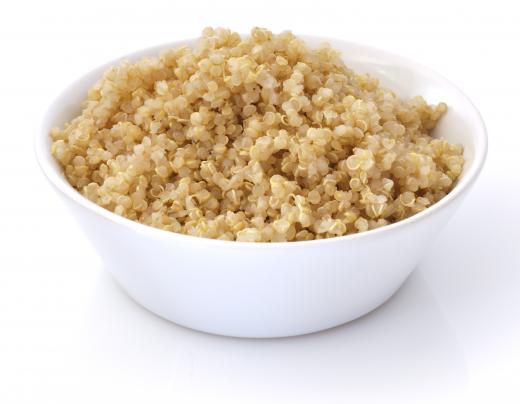 There are many types of whole grain foods, because most products made with a processed or refined grain also can be made with a whole grain. The most obvious type of whole grain foods are the grains themselves, including wheat berries, bulgur and quinoa, which can be cooked until soft and added to different dishes. Ground whole grains can be used to make breads, cereals, crackers and pasta. Rice is one of the more basic whole grain foods, unless it has been bleached or otherwise stripped of its outer shell. Oats also can be whole grain foods, so long as they are not processed into instant oats, with certain parts of the berries are removed so they cook faster.
Most grains, from millet to the more familiar wheat berries, can be cooked in some way and eaten directly as whole grain foods. One reason why grains are so often processed before they are sold commercially is because it can take longer to cook whole grains, and the results might not be consistent from one kitchen to the next. Another reason the grains might be processed is to extend their shelf life.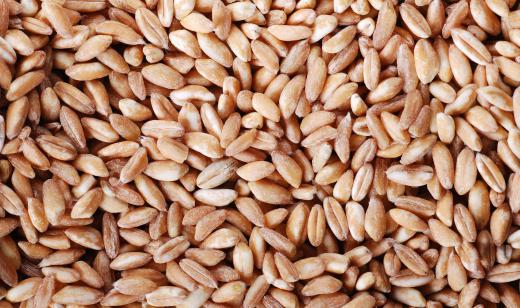 When ground into flour, the grains can be used to make a variety of breads. Rye, wheat and spelt are all examples of whole grains that can be used to make breads. The texture and, sometimes, density of whole grain breads differ from breads that are made using white bleached flour, although there are some whole grain white flours available.
The different types of grains also can be ground down and baked to make crisp, flaky whole grain foods such as cereal and crackers. These products can be made from whole wheat, rice or any combination of grains available. Some types of cereal include bits of dried grains in with the baked flakes to provide an additional amount of whole grains in the food.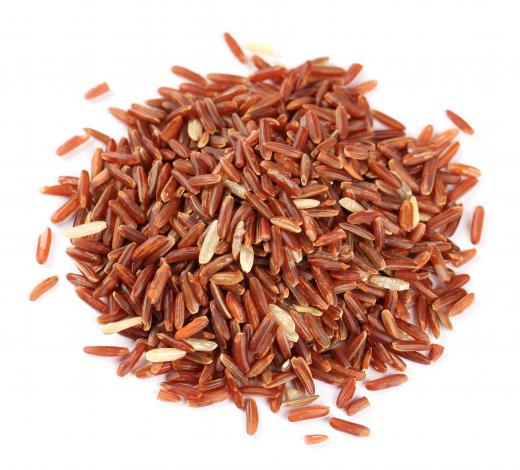 Grains also can be treated in less traditional ways, such as puffing them in hot air or roasting them. This allows whole grain foods such as snack bars to be produced with a texture that is more like a candy bar than a solid block of grains. These same types of grains can be combined and used to make special types of granola that can be mixed with nuts or dried fruits.
Rice is one of the more common types of whole grain foods. Brown rice, red rice and exotic versions such as black rice are all whole grains, because they have not been processed to remove the outer shell of the grain. Rice is available as a whole grain or can be ground down into fine flour that can be used with other flours in baking. The rice also can be puffed to provide a light and crispy cooking ingredient, cereal or snack.


Quinoa is a high-protein whole grain.

By: 1999istek

Barley, a type of grain.

By: al62

Spelt grains.

By: IngridHS

Red rice.

By: Eric Gevaert

Breads are a type of whole grain foods.

By: Quanthem

Whole grains can be ground and baked into products like crackers.

By: Viktor

Whole-wheat pasta is a good source of whole grain.