What Are the Different Types of Washroom Signage?
Washroom signage in public bathrooms informs users where they are and what is expected of them. From the notice on the door pointing out which facility to use to reminders for employees to wash their hands, many different types of signs can be seen. Most locations have washroom signage disabled people can read and indicates special areas for their ease of use. Amusing signs are fun to read but can be confusing.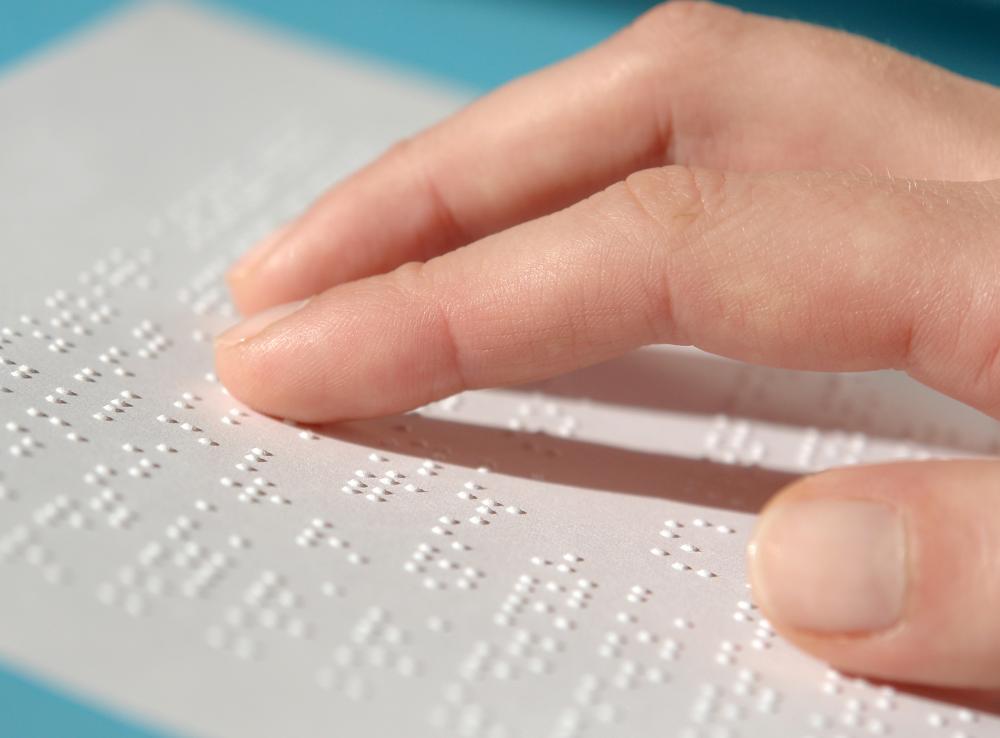 The most basic washroom signage distinguishes the men's facility from the women's. Plaques and symbols found in airports and international public areas are fairly standard, using silhouettes of people with a straight shape to identify men and a skirt for women. In some countries where Muslim garb is worn, the women's restroom signage often has a shape conforming to the local dress. The gender symbols for male and female may be used instead.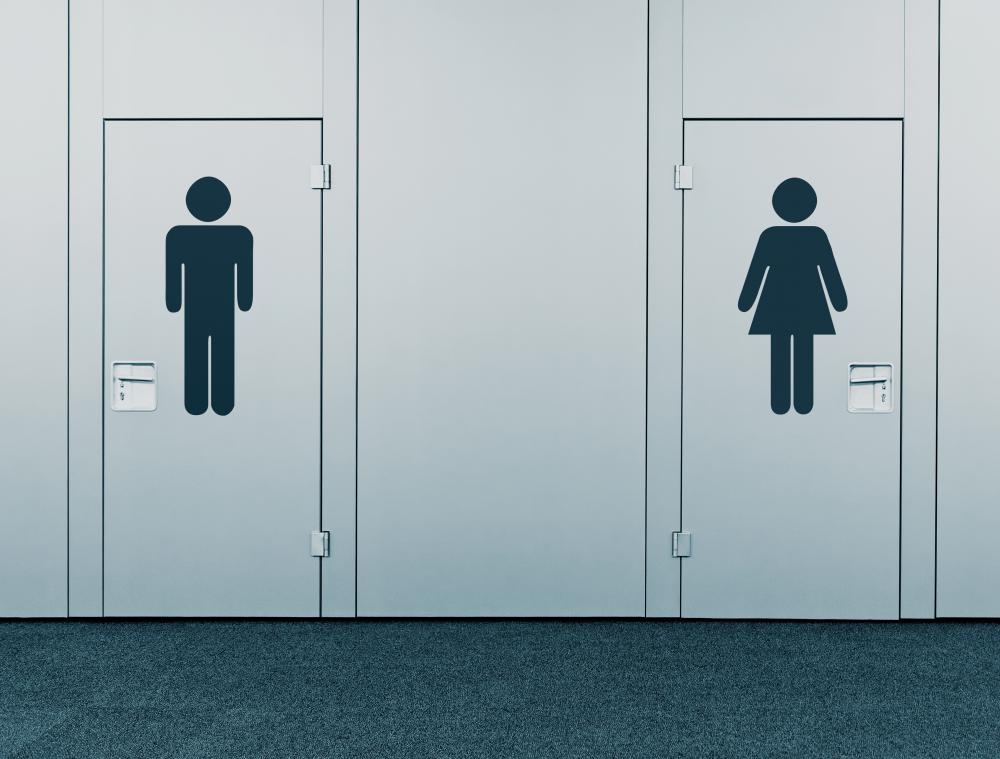 In eating establishments and retail stores, washroom signage denoting cleanliness is often seen in the bathroom. The most common signs are notices instructing employees to wash their hands before returning to work. Other signs may politely ask patrons to please clean up after themselves by placing trash into approved containers. The signs can be as simple as a posted piece of paper or permanent plastic or metal attached to walls and doors. Freestanding folding signs and those on poles let people know when the bathroom is being cleaned.
Disabled people often need larger bathroom stalls equipped with higher toilets and grab bars for easier access. Special washroom signage indicating the facility has these accommodations can be installed. In the US, the Americans with Disabilities Act requires that the signs have internationally recognized symbols of accessibility, that they be easy to read, and have Braille and raised letters for use by sight-impaired people. Most countries with similar legislation have provisions for reasonable accommodations and notification.
Restaurants and bars sometimes have fun with their restroom signs. Places that serve steak might use terms like bulls and heifers on washroom signage, denoting the food's gender instead of the patrons'. If the identifying sign is confusing, it's usually possible to ask an employee or wait to see who exits which door. Pictures of funny bathroom signs about leaving graffiti or keeping the floor clean often end up posted online for the enjoyment of all. A sense of humor is a friendly means of getting the point across to the many people who will be using the bathroom.