What are the Different Types of Vertigo Medications?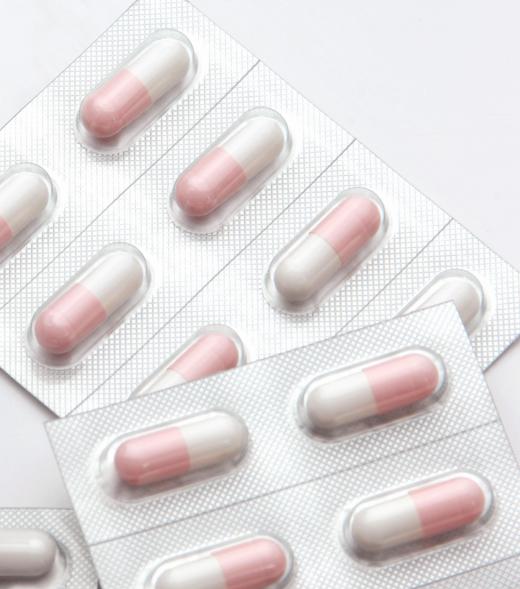 Vertigo and dizziness are disconcerting, uncomfortable, and sometimes debilitating. Symptoms can range from a slight lack of balance to a nauseating spinning reminiscent of a carnival ride. Some forms of vertigo are centralized, the result of problems with the brain or spinal cord. More common is peripheral vertigo, which typically stems from dysfunction with the fluids, nerves, and balance mechanisms of the inner ear. Both types of vertigo can be treated, and the remedies for peripheral forms are often quite simple.
Vertigo is sometimes cause by migraine headaches. The vertigo medications used to relieve this form of dizziness vary widely, just as do the various classes of migraines. The vertigo medications used to treat migraine-related dizziness are often the same ones used to treat standard migraine symptoms. Programs in stress reduction, dietary restrictions, and an emphasis on healthy sleep habits will hasten recovery.
The most common form of peripheral vertigo is known in medical circles as benign positional vertigo (BPV). The person who suffers from this ailment becomes dizzy when he turns his head in a certain direction, due to fluid imbalance within the inner ear. The fluid shifts when the head is moved either horizontally or vertically, creating the perception of rapid movement.
BPV is sometimes treated with vertigo medications such as meclizine; this is the generic version of the drug given to those who suffer from car or seasickness. A more common vertigo medication offering relief from BPV is not an indigestible medication at all, but is a simple therapy called the Epley Maneuver. The procedure involves the vertigo sufferer turning his head at 45- and 90-degree angles, and holding each position for five minutes. Patients sit upright and lie down while being treated with the Epley Maneuver, and vertigo often lessens or disappears entirely after the entire exercise is repeated three times.
Perhaps the most severe and nauseating of peripheral vertigo afflictions is Meniere's Disease. Dizziness brought on by Meniere's can last for 24 hours or more. The cause of the disease is unknown, but it is suspected that genetic and environmental factors serve as a trigger. Luckily, Meniere's Disease can be treated in a variety of different ways.
Vertigo medications that provide relief from Meniere's include steroid injections through the eardrum. Stress reduction, a low-sodium diet, and abstinence from caffeine are also important. Persistent cases of Meniere's might require surgery, but the incidence of a case requiring such drastic measures is extremely rare.


By: takasu

Some people need medication to deal with vertigo.

By: JPC-PROD

Medications to treat migraines are sometimes used to treat vertigo.