What are the Different Types of Vegetarian Soups?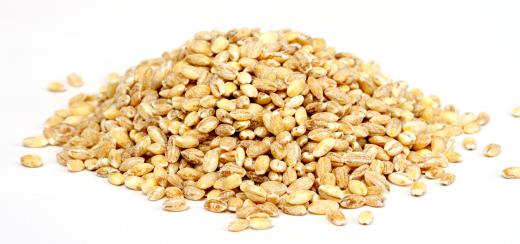 There are countless types of flavorful and hearty vegetarian soups. Before diving into the world of soup, it is important to understand a few basic concepts. Vegetarian soups are made without meat, including chicken broth, beef broth, and fish stock. People who follow a vegetarian diet may use dairy, such as milk, cream, and butter, but those who follow a vegan diet will avoid using those products as well. Vegetarian soup may include ingredients such as beans, tofu, barley, lentils, pasta, wontons, and, of course, vegetables.
An easy vegetarian soup is simply vegetable soup that is made with vegetable broth and an assortment of fresh, frozen, or canned vegetables. The nice thing about vegetable soup is that the chef can use any ingredients that are available, including carrots, celery, potatoes, and green beans. Some seasonal vegetables such as corn, squash, eggplant, bell peppers, and broccoli may be particularly good used fresh in soup. The vegetables will often taste best if they are cooked on the stove top or roasted in the oven before adding them to the broth. By adding some herbs and spices, such as pepper, basil, tarragon, oregano, and rosemary to the broth, a tasty soup can be created. For people who prefer their soup to be a bit heartier, pasta, beans, lentils, or tofu may be added.
In most cases, non-vegetarian soups can be recreated to become vegetarian soups. For example, many people love the pasta, carrot, celery, and onion combination found in homemade chicken noodle soup. To make this soup vegetarian, simply use vegetable broth instead of chicken broth. Then, replace the chicken with diced tofu. The rest of the ingredients can remain the same.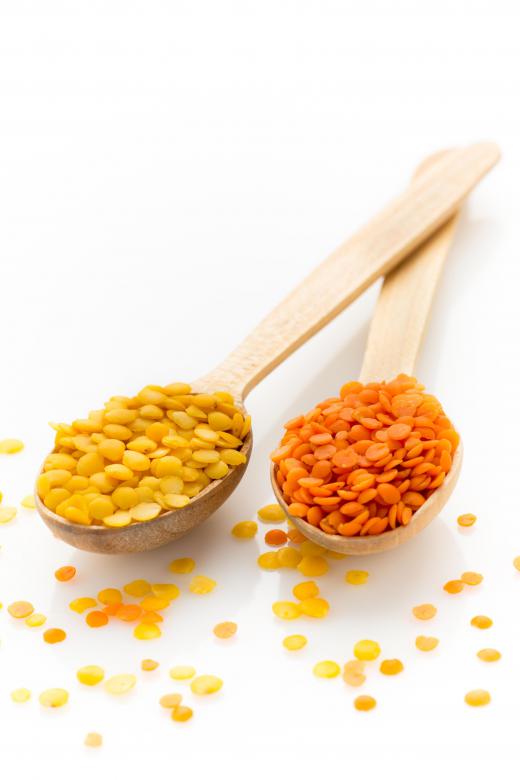 Some vegetarian soups can be served cold or chilled. For example, gazpacho can be made using diced tomatoes, tomato juice, cucumber, onion, and green bell pepper. The chef will simply puree those ingredients in a food processor or blender until they are smooth. Then, he may choose to add some balsamic vinegar, hot pepper sauce, or other spices for flavor. After it is chilled, it can be garnished with additional slices of cucumber.
Vegetarian soups also can be creamy. For example, creamed corn soup is a favorite among many vegetarians. It contains potatoes, corn, and garlic. It is made with a milk-based broth that is thickened with a little flour. Some spices, such as ground coriander, cayenne pepper, and paprika, can give it a unique flavor.
Vegetarian soups can also be made for various regions of the world. For example, Indian lentil soup may sound good to people who enjoy the taste of curry. The soup is made from vegetable stock, dried lentils, onion, carrots, and celery. It is often topped with a tablespoon of plain yogurt, although this step can be removed. Among many others, there are also Mexican, Italian, Moroccan, and Caribbean inspired vegetarian soups. It is up to the chef to find a recipe or to design her own.


Barley is often used in making vegetarian soup.

By: Africa Studio

Many different vegetables can be included in vegetarian soups.

Vegetable noodle soup.

By: gitusik

A heart vegetarian soup can be made using lentils.

By: Lev

The term gazpacho typically describes a cold soup that has a tomato base.

By: Jiri Hera

Tofu is a popular ingredient in vegetarian soups.

By: Natika

Sauteed onions are the basis for a hearty vegetarian broth.

By: Taiga

Oregano can help add flavor to a vegetarian soup.

By: Francesco83

The green leaves of a turnip plant are also edible and can be used in a variety of vegetarian dishes.

By: andersphoto

Most vegetables soups are flavored with celery.

By: monticellllo

The nice thing about vegetarian soup is that a chef can easily use any vegetables that are available.

By: fkruger

Most vegetarian soups call for the inclusion of vegetable stock.

By: Fotocat4

When making vegetarian chili, some cooks add texturized vegetable protein (TVP) that resembles meat.