What Are the Different Types of Vegetarian Casserole?
There are many types of vegetarian casserole dishes, from baked ziti and manicotti to unstuffed pepper casserole. For creating vegetarian casseroles with chicken or beef flavoring, meat substitutes can be used. A variety of vegetables can be featured in casseroles, including green beans, potatoes and mushrooms. Rice, pasta and beans are also common vegetarian casserole ingredients.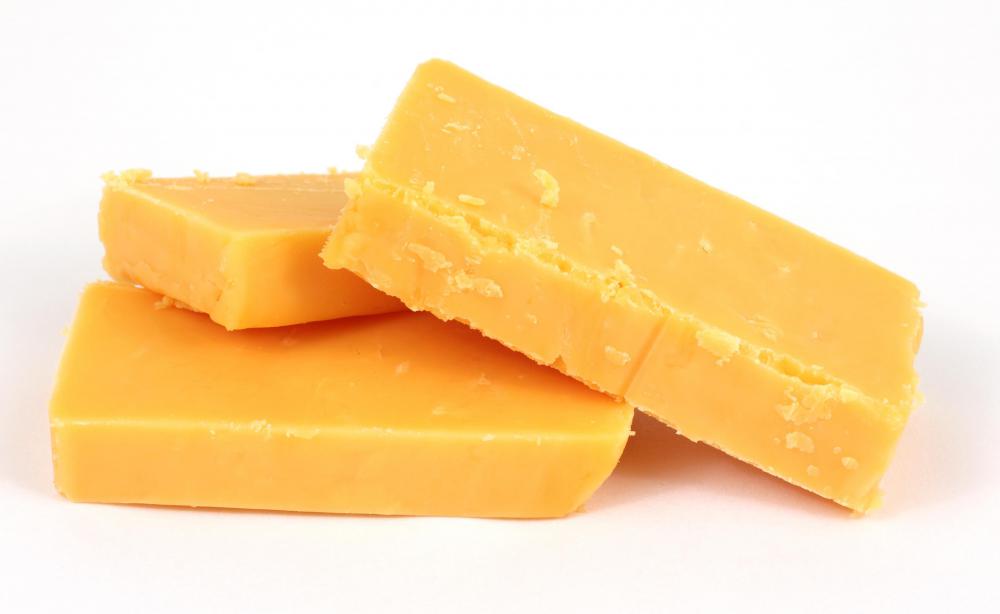 Green beans are often featured in vegetarian casserole dishes. Traditional green bean casserole combines cut green beans with cream of mushroom soup and sour cream. The dish is topped with french fried onions. Green bean and potato casserole combines green beans with diced potatoes and cream of mushroom soup. The casserole also includes Colby-Jack cheese, cornflake crumbs and cayenne pepper.
Vegetarian chicken substitute provides flavor for many vegetarian casserole dishes. A vegetarian chicken Wellington casserole is made with vegetarian chicken substitute, canned mushrooms and Neufchatel cheese. Spinach and vegetable broth are added, and the casserole is topped with crescent roll dough before baking. Easy king ranch casserole features vegetarian chicken substitute, cream of mushroom soup and cream of potato soup. It is spiced with diced tomatoes and green chilies, and is topped with crushed taco chips and cheddar cheese.
Some vegetarian casserole recipes call for vegetarian ground beef. Unstuffed pepper casserole is made with green peppers, vegetarian ground beef and pasta sauce. The ingredients are combined with rice and shredded cheddar cheese. Vegetarian beef Stroganoff combines egg noodles with cream of mushroom soup and mushroom pieces. It also features sour cream, vegetable broth and vegetarian beef crumbles.
Many Italian-style vegetable casserole recipes include vegetarian ground beef. Vegetarian manicotti features manicotti shells, vegetarian ground beef and ricotta cheese. The recipe also includes pasta sauce, provolone cheese and Swiss cheese. Baked ziti features pasta, pasta sauce and vegetarian ground beef. It is flavored with provolone cheese, cooking creme and mozzarella cheese.
Vegetable cream soups are featured in many vegetarian casserole dishes. Swiss cheese and veggie casserole features cream of mushroom soup, sour cream and shredded Swiss cheese. It also includes frozen broccoli, cauliflower and carrots, and it is topped with french fried onions. Broccoli potato casserole features a head of broccoli cut into florets, along with diced potatoes and cream of broccoli soup. The ingredients are combined with cheddar cheese, sour cream and honey mustard, then topped with cornflake crumbs and french fried onions.
Some casserole recipes feature a combination of seasonal vegetables. Summer squash casserole features shredded squash, shredded zucchini and ranch dressing. The dish is topped with a mixture of melted butter and cornflake crumbs.
A bowl of sour cream, which is used in making vegetarian beef stroganoff.

Cheddar cheese is often used to top vegetarian casseroles.

A combination of seasonal vegetables may be featured in a vegetarian casserole.

Diced potatoes are often found in vegetarian casseroles.

Soya mince can be used as a substitute for ground meat in savory dishes.

Many casserole recipes feature a melange of fresh, seasonal vegetables.

Broccoli and cauliflower are cruciferous vegetables that are sometimes combined in a salad or casserole.

Ricotta cheese is a low-fat option for cheesy vegetarian dishes.

Cheesy zucchini casseroles are a popular vegetarian dish.