What are the Different Types of Tub Enclosures?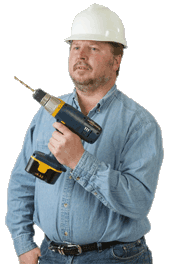 Tub enclosures are prefabricated or customizable units with or without a frame, made of glass or plastic, which serve as a barrier to keep water and steam from escaping the bathtub or shower. With the literally hundreds of combinations available, a homeowner can find enclosures to fit any style or space. Tub enclosures are not to be confused with a tub surround, which is acrylic or fiberglass molded into a one piece unit complete with tub and three sides, or simply three sides which may be installed around an existing bathtub. In any case, with a tub surround, one side is left open, while an enclosure completely encloses a tub or shower.
Framed tub enclosures are available in many finishes: silver, gold, brass, satin, chrome, brushed nickel, anodized aluminum, antiqued brass and powder coating in nickel, white and other customizable colors. For the more discriminating homeowner, frames may be found in 24k gold! The customizable nature of the extrusions, or the angled parts of the frame, allows the enclosure to work with even the most non-standard tub and shower areas.
Luxury bathrooms with bathtubs and showers of granite or marble often demand a more attractive tub enclosure. Many homeowners believe that framed enclosures can detract from these beautiful materials. For these homeowners, the frameless tub enclosure offers a more attractive option. It minimal use of hinges and metal attachments in favor of an un-obscured view of the beautiful craftsmanship of the tub or shower.
Tub enclosures feature a great many choices in the type and finish of glass used. The options include clear, obscure, pebbled, fluted, antiqued, mirrored, and bronze or grey tempered. Certain types of prefabricated enclosures lend themselves more to a do-it-yourself installation, while other more customized ones require extensive measuring and professional installation.


Man with a drill