What are the Different Types of Tub and Shower Enclosures?
Tub and shower enclosures are typically made of glass and may be fitted over existing tub and shower combinations, or used to partition off individual shower stalls. These units are available for purchase at most local home improvement stores and through the Internet. They are made in standard sizes which can be installed by do it yourself homeowners, or ordered in custom sizing and installed by a professional contractor for unique shower and bathroom designs.
Glass doors may be fitted onto bathtubs which also serve as showers. This type of tub is usually set into a bathroom enclosure between three walls. The sliding door tub and shower enclosures are typically mounted onto the side of the tub using a metal slide track and attached to the surrounding walls. The top remains open to allow steam to vent. The glass may be clear, opaque, or etched with a decorative pattern.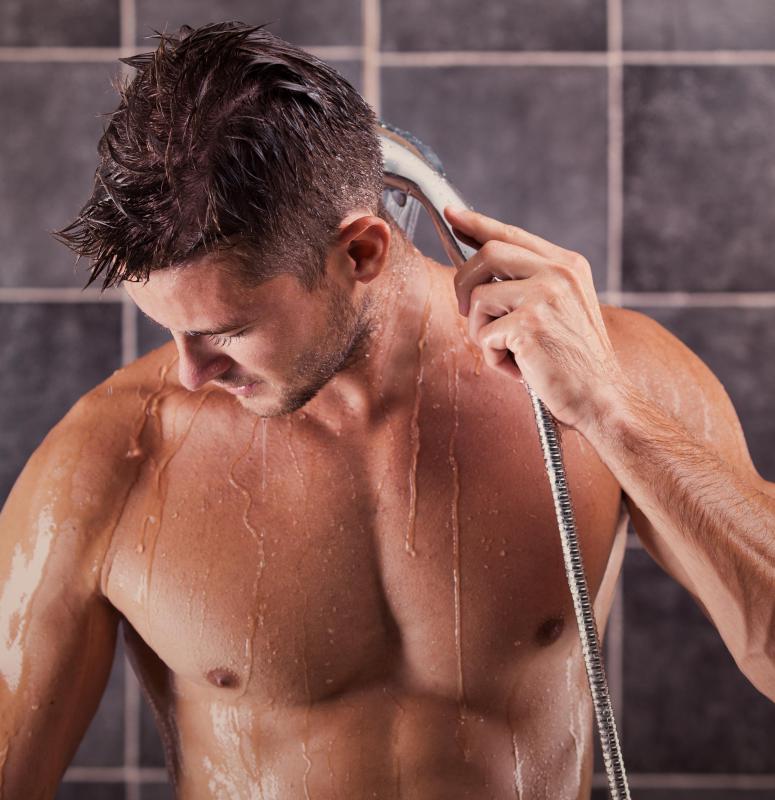 Full length glasss panels may be used around a stand alone shower stall. The location and shape of the shower stall will determine how many panels are needed and the type of door that may be used. Corner stalls generally require three panels, one of which may be used as a door that opens via hinges. The panels can be arranged in a pentagonal shape, allowing the door to face into the bathroom, or connected at right angles to form a square, allowing the door to attach to a wall. Stalls which are set between three walls may only require a door panel which attaches directly to a mounting bracket located along one wall.
Glass paneled shower enclosures may be framed or frameless. Framed tub and shower enclosures feature glass which is set within a metal framework. These metal pieces include bolt holes through which the entire piece is mounted into the bathroom. Frameless systems can include two types of design. The first attaches the connective hardware directly to the glass panels, and must usually be installed by professionals. The second places the glass panels within a sliding metal track, leaving the panel edges unfinished while still providing the installers a solid base through which the hardware may be run.
Tub and shower enclosures for freestanding tubs are often comprised of a metal framework to which a showerhead and curtain may be attached. These models are designed for use with antique clawfoot tubs. The framework includes piping and water shut off valves that allow it to connect with the home's water supply lines. It often includes a faucet to fill the tub, an overhead shower spray nozzle set on an upright stand, and an oval shaped surrounding curtain ring.
Glass paneled shower enclosures may be framed or frameless.

Shower enclosures may be made of materials such as stone.

Roman showers feature an open and unenclosed design.