What are the Different Types of Titanium Jewelry?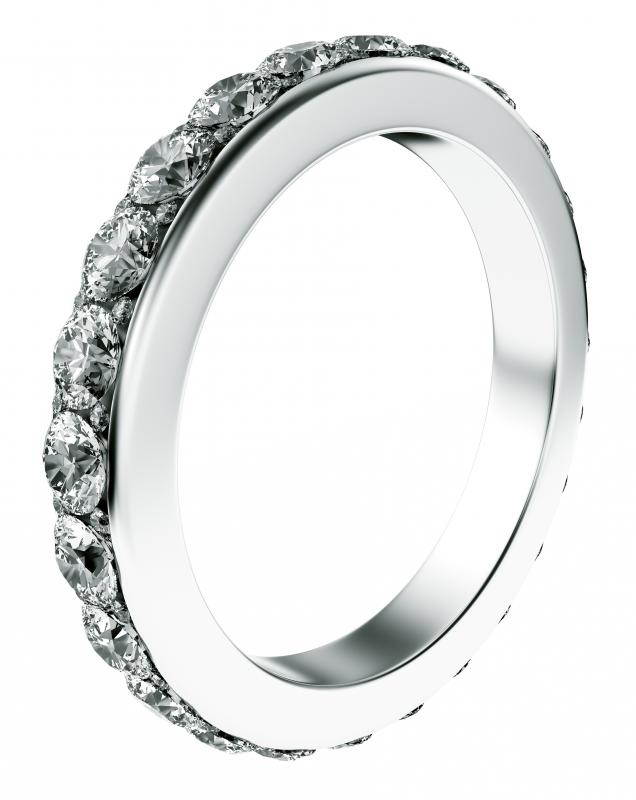 There are five different types of titanium jewelry: earrings, necklaces, bracelets, rings and brooches. Titanium is a metal with many properties that make it excellent for use as jewelry. The material is strong, resilient, flexible, hypoallergenic, and easy to clean. Titanium jewelry is typically made from a composite of titanium and steel or nickel.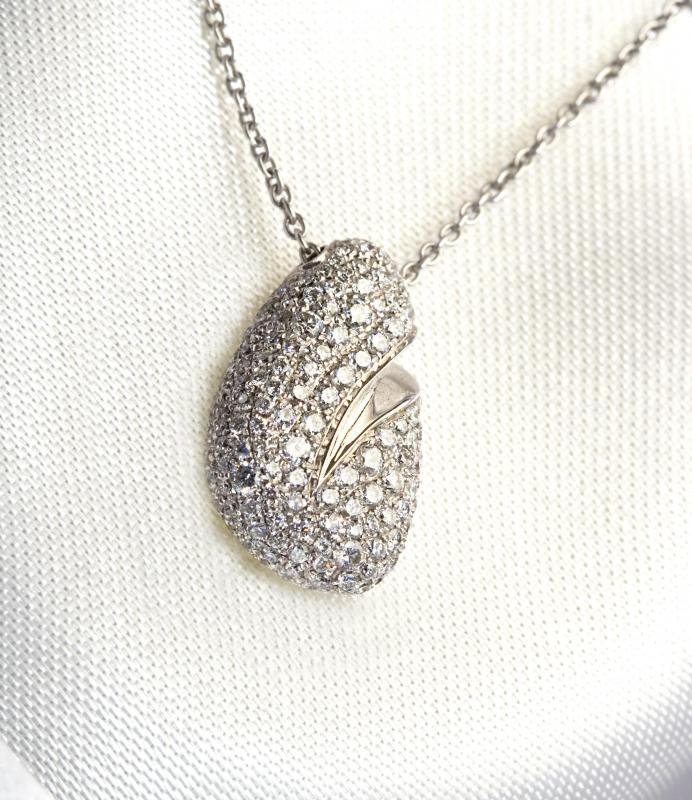 There have been many claims of medicinal value in titanium jewelry. While there is no scientific evidence to support this, the jewelry made from this metal has a high shine property that reflects light very well. It is very visually appealing when combined with colored stones, gold or silver. This combination may lift the spirit and improve general mood.
Titanium earrings do not need to have a stainless steel pin, as it common with other composite metal earning. One of the properties of titanium is its low irritation level to the human skin. It is often used in medical implants and in surgical instruments specifically because of this property.
When selecting a titanium necklace, check the percentage of titanium contained in the necklace. Make sure that the price is reflective of the amount of other metals, such as steel and nickel that are contained in the necklace. Look specifically for the amount of nickel in the necklace, as this metal can irritate the skin.
A titanium bracelet is usually relatively thick and has a bangle-type design, with an opening at one end of a solid metal ring. There are usually very few ornaments on this type of bracelet, as the simple material is the real attraction. Titanium rings are becoming increasingly common as an alternative to nickel, steel, and silver. Platinum jewelry often contains a portion of titanium that enhances the luminescence, or glow.
Increasingly, skilled craftspersons are using titanium to produce brooches and pins. These designs use a combination of titanium with stained glass, colored plastic and other types of beads and colored stones. The value in this type of titanium jewelry is unique design. Inspect the quality of the workmanship and check that the gems are firmly mounted in the titanium.
When selecting titanium jewelry, make sure to comparison shop between different suppliers and designers to ensure that you receive the best value for your money. Remember that claims of health benefits from titanium jewelry are often used to justify higher prices for basic jewelry pieces. Bypass these pieces and select jewelry based on the aesthetics, design, and visual appeal.
A titanium eternity ring.

By: Alon Brik

Titanium necklaces are marketed as being able to relieve muscle or joint pain.