What Are the Different Types of Therapeutic Equipment?
Therapeutic equipment may be designed for adults, as well as children. Pediatric therapeutic equipment is created to be manipulated by small hands or to accommodate a child's small body frame. Therapeutic equipment may also include aquatic devices designed to be used in the water, or respiratory therapy equipment made to assist patients with breathing difficulties. Therapeutic ultrasound equipment uses sound waves to help heal ligament or tendon injuries by stimulating tissue. People with poor motor skills can improve balance and coordination with horseback riding therapeutic equipment.
A common type of therapeutic equipment used by physical therapists is a treatment table. These tables are usually adjustable with moving parts. Patients receiving therapy often use such a table while performing various exercises that require the person to lie down. Chiropractic tables are similar, although most will have pelvic, cervical, and lumbar cushions.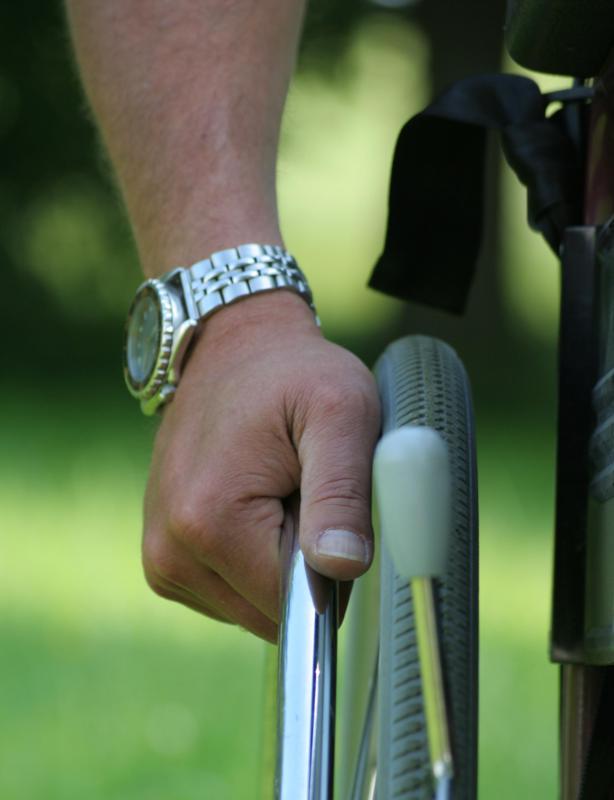 People who require rehabilitation for improving balance and mobility often make use of therapeutic equipment known as training stairs. Training stairs used for physical therapy may be one sided or two sided, and will include an adjustable handrail. Another type of therapeutic equipment for strengthening the legs and improving mobility in the knee is known as a parallel bar. Parallel bars can assist a person while attempting to walk without the use of a wheelchair. Patients who are recovering from a stroke may require therapeutic equipment such as a walker or cane.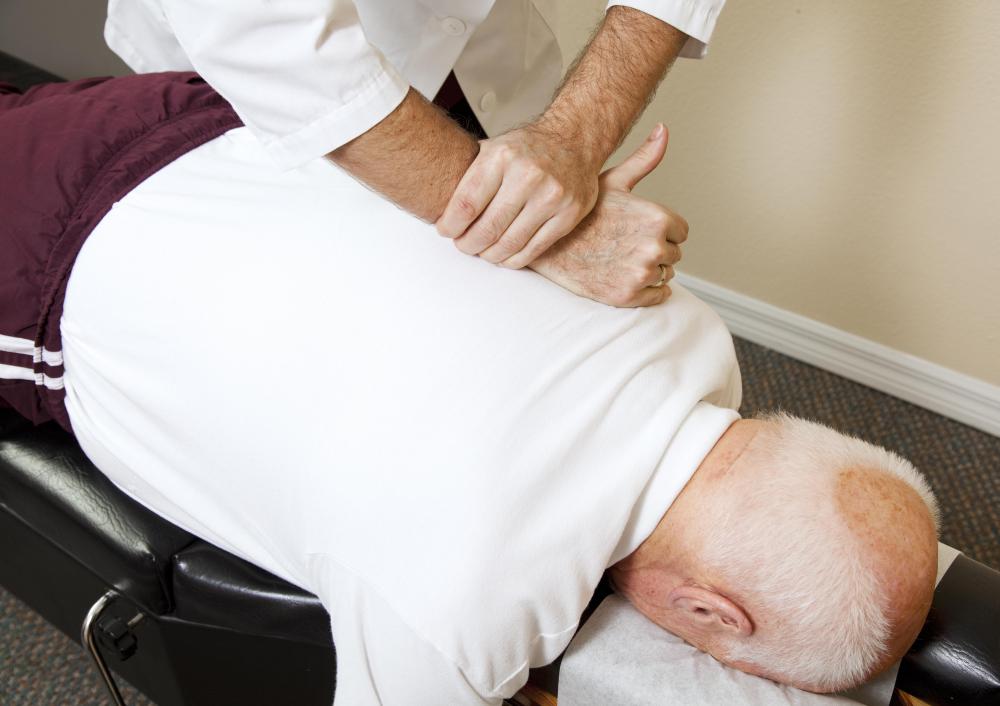 Exercise balls and medicine balls are considered therapy equipment. These may be used to perform various exercises that strengthen the arms, calves, or legs. Exercise balls generally vary in size, for different therapy exercises. People with hand injuries may use a small hand-held foam ball for rehabilitation.
Additionally, a person with an arm or shoulder injury may use therapy equipment known as an upper body ergometer (UBE). These machines may be free standing or portable, and are sometimes referred to as peddlers. The pedals on a UBE make use of forward and reverse resistance.
Many patients with shoulder and arm injuries also benefit from pulley cable systems. A pulley system can be secured to a door or mounted on a wall. Most therapy pulleys use weights for adjustable resistance.
Inversion tables are another type of equipment used for therapy purposes. Therapists use this type of equipment to help relieve a client's back pain, relax the muscles, and relieve stress. The inversion therapy works by stretching the spine and promoting better circulation.
By: Monkey Business

Parallel bars are used in therapy to help people who have suffered from leg injuries relearn to walk.

By: yanlev

Horseback riding may be used to improve balance and coordination in people with poor motor skills.

By: Conny Hagen

Wheelchairs may be used during therapy programs while a person recovers from an accident or surgery.

By: Lisa F. Young

Chiropractic tables allow the client to rest comfortably while the practitioner performs the adjustment.

By: praisaeng

Patients who have had a stroke may require a cane to walk.

By: Gorilla

Trampolines may be considered therapeutic equipment.