What are the Different Types of Thai Vegetarian Foods?
In Thai, Jay is the word for vegetarian. Although it is easy to ask for a dish to be made this way, the truth is that most traditional Thai foods are not Jay, so finding Thai vegetarian foods might prove to be difficult when it comes to the traditional cuisine. The base of many Thai dishes is usually a combination of sauces created from seafood, such as oyster sauce and fish oil. Like many other Asian cuisines, traditional Thai food also incorporates soy sauce, chili oil, and tofu, thereby providing vegetarians with a good amount of alternatives to seafood. Instead of having chicken or fish, a vegetarian can ask for tofu or, depending on the dish, can leave the main protein out altogether.
Along with this, those who wish to eat Thai vegetarian foods can also ask to substitute oyster sauce with soy sauce. Both of these sauces play the same role in Thai food, giving each dish a salty base. Another substitution that can be made is adding soybean paste instead of shrimp paste to make Thai vegetarian foods. Soybean paste has a similar texture to shrimp paste; therefore, it will not change the overall dish too much.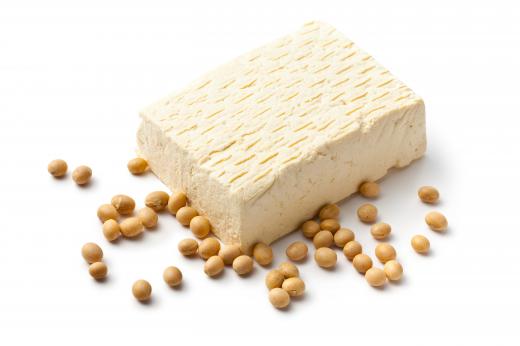 When it comes to specific dishes, there are several options available for Thai vegetarian foods, but it might require a special request for the chef to leave animal products out. Som tam, or papaya salad, is a highly popular dish in Thailand. Traditionally made from shredded, unripened papaya, lime juice, tomatoes, chiles, garlic, sugar, dried shrimp, and fish paste, this fresh fruit salad can be altered. Leaving out the dried shrimp and fish paste can easily be done typically without altering the overall taste of the dish, and adding soybean paste could be a good way to keep protein in the dish.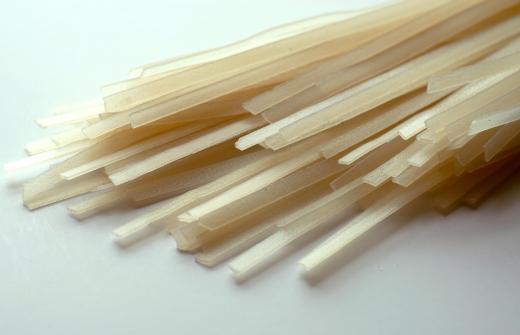 Another common Thai meal that can be made vegetarian is Pad Thai, or Thai-fried noodles, made with stir-fried rice noodles, tamarind, and fish sauce, often topped with peanuts, lime juice, and coriander. Pad Thai can also be made with chicken, shrimp, tofu, or a combination of these ingredients. Vegetarians can opt for the tofu, as well as ask for their Pad Thai to be made with soy sauce instead of fish sauce.


By: zoë biggs

Coriander is often used to flavor Thai food.

By: S.White

Thai basil can add a slight licorice flavor to foods.

By: Jiri Hera

Tofu is a popular ingredient in vegetarian Thai dishes.

By: Red Rice Media

Rice noodles are used to make a vegetarian version of the dish Pad Thai.

By: torsakarin

To make a Thai vegetarian stir-fry, swap out the seafood in lieu of tofu or seitan.

By: andystjohn

Soya mince is a great meat substitute and an inexpensive source of protein.