What are the Different Types of Support Bras? (with pictures)
Support bras are generally meant to provide total protection and coverage to women with fuller busts, but there is such a vast array of lingerie on the market that the amount of support can vary depending upon a woman's needs and the shape of her body. For example, full cups completely cover and hold the breasts, while racerback bras provide straps that pull the breasts up to keep them in place. Underwire bras push the bust up, while sports bras keep the breasts in a secure position to prevent them from moving during vigorous activities and exercise.
Many women with full figures choose full support bras, as this particular variety generally offers the maximum amount of coverage. These bras typically feature a wide, comfortable band that bears three or four hook and eye closures. Their cups are generally full, but may also scoop down to the mid or lower portion of the breast. Full support bras usually contain an underwire, but may also be soft, and may be either molded or non-molded, though the molded variety is said to offer better support overall.
Sports and racerback bras are also made to help support and lift the bust. Racerback bras bear shoulder straps that begin at the front of the bra and end in a "V" shape between the shoulder blades. They are thought to offer better support than traditional shoulder straps, as the connection between the band and the straps is thicker and stronger. In addition, the racerback is considered a posture bra, as it helps to pull the shoulders back and straighten the spine. Sports bras are designed to either push the breasts against the chest, or surround them with thick material to keep them in place.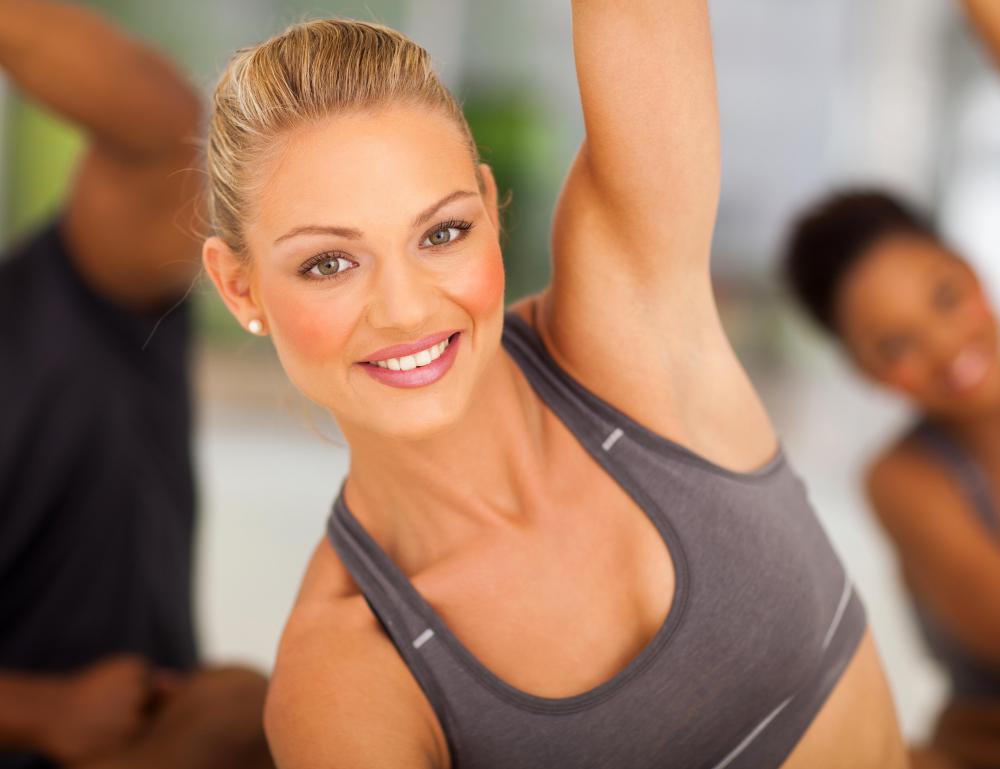 Underwire and push-up bras are considered an attractive alternative to other types of support bras. Underwire bras come in a variety of styles, colors, and materials, but most are made with flexible, plastic-coated wire that helps to lift and separate the breasts. Push-up bras are typically worn by women with a smaller bustline, as their thick material gives the appearance of larger breasts, but may sometimes be worn by those with fuller figures. They are generally made with a small insert that is placed under the breasts to help support them. These inserts are typically made of thick cotton, but may also contain water or silicone filling.
A sports bra.

A beige underwire bra.

A strapless bra.

Sports bras are often designed to push the breasts against the chest.