What Are the Different Types of Sugar-Free Pie?
Just about every type of pie can be made in a sugar-free version. Fruit, cream and refrigerator pies range from single flavors such as lemon and chocolate to flavorful combinations, such as strawberry rhubarb. Even holiday favorites, such as pumpkin and pecan pies, can be made without sugar.
Making a sugar-free pie the same consistency and flavor as its sugar-filled counterpart can be a challenge. Some sugar-free pie options with a cream filling include banana cream, blueberry cream cheese and peanut butter-banana. Coconut cream pie, cherry cream pie and Boston cream pie are all available in sugar-free versions.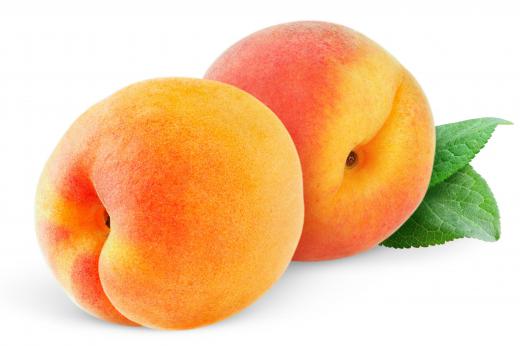 Refrigerated pies come in a variety of sugar-free pie options, such as key lime pie, lemon pie and graham cracker peach pie. Pineapple cheese pie has a filling featuring pineapple, gelatin and cottage cheese. Lemon chiffon sugar-free pie features sugar-free pudding and sugar-free gelatin combined with a sugar-free whipped topping. Other refrigerated sugar-free pie options include pudding pie, refrigerator pumpkin pie and guiltless strawberry pie.
Fruit pies lend themselves to sugar-free pie options because the fruit itself is so flavorful. Strawberry sugar-free pie features sugar-free strawberry gelatin combined with water, cornstarch and strawberries poured into a graham cracker crust. Sugar-free apple pie can be made by filling a crust with apples and topping it with a mixture of cornstarch, cinnamon and sugar-free apple juice. The top crust is put into place before baking. Other sugar-free pie options with fruit include strawberry rhubarb, peach and blackberry.
Pumpkin pie is a holiday staple in many parts of the world and can easily be converted to a sugar-free dessert. Sugar substitutes may be used in place of sugar in most recipes. Another option is to use sugar-free vanilla and butterscotch pudding mixes to add sweetness without sugar. Pumpkin cream pie features a filling of sugar-free vanilla mixed with canned pumpkin and pumpkin spice. Pumpkin pecan pie features a sugar substitute along with canned pumpkin and chopped pecans.
Pecan pie can be made by using diet syrup and a sugar-free substitute in the place of sugar. Banana split pie features a filling made from sugar-free instant vanilla pudding, bananas and crushed pineapple. Sugar-free peanut butter pie filling features skim milk, peanut butter and sugar-free pudding mix. One-step sugar-free coconut custard pie features unsweetened coconut, a sugar substitute and eggs.
AS FEATURED ON:
AS FEATURED ON:

By: Anna Kucherova

Peaches are relatively low in natural sugars and can be a good filling for a sugar-free fruit pie.

By: Elena Blokhina

A sugar-free cherry pie.

By: Elenathewise

Sugar-free apple pie is an option for diabetics and others who are watching their sugar intake.