What Are the Different Types of Subwoofer Grills?
A subwoofer speaker is designed to play deep bass tones. These speakers come in many sizes with multiple types of grill designs. Subwoofer grills are typically made from either plastic or wire mesh material and come in varying shapes and colors. Most grills use either a flat or raised waffle-cone design and have either a circular or rectangle shape.
The most popular types of subwoofer grills are the wire mesh variety. This grill cover has many small holes that allow the speaker sound to penetrate the cover. The wire mesh design has been used for many years because it provides a durable facing that protects the speakers from accidental damage, while retaining a pleasant look.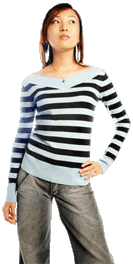 A cloth speaker cover is a good affordable grill option. It gives the speaker a custom look at a fraction of the price. This type of cover is typically made from a thin mesh cloth material that covers the entire speaker area. It is specifically designed to keep dust and dirt away from the speaker but provides limited protection from protruding objects.
Speakers that are used outside require special covers to protect the speaker components from bad weather. These covers are typically made from hard plastic material, which is more durable and rust resistant. Plastic speaker covers are available in many colors and can easily fit most subwoofer grills.
Plastic subwoofer grills are available in many designs and shapes. These grill covers are painted in either silver or black finish. They are a good lightweight option that can be made to fit most speakers.
Spinning speaker grills rotate while the music is played. These subwoofer grills run with a small 12-volt batter that powers the rotating motor. The spinning speaker grill is available to fit most subwoofer sizes and comes with either a flat gray or chrome finish.
Neon ring lights are a great way to brighten up a subwoofer grill. These rings are available to fit most subwoofer speakers and coming in amazingly bright colors. Neon lights add an impressive look to a speaker box, making it illuminate with the music.
Most speaker manufacturers offer grill covers that include the name insignia of the manufacturer. Shopping for a subwoofer grill cover from the original manufacturer is the best way to buy grill covers with matching insignia nameplates. This gives the audio system a professional look that is only available from the original manufacturer of the speakers.
AS FEATURED ON:
AS FEATURED ON:

Woman with hand on her hip