What Are the Different Types of Study Skills Classes?
Study skills classes may cover material like organization, note taking, and memorization; they could prepare people to take specific standardized tests; or they might help students increase their understanding of an academic subject. Classes, workshops or tutoring sessions may be offered in public education settings, like high schools or community colleges. Alternately, private tutoring and education businesses have numerous workshops or trainings that impart the different types of study skills.
In private environments, some study skills classes are offered for students transitioning to new educational environments, such as from grammar to middle school or junior high to high school. Workshops or classes may train pupils, who will soon be facing more challenging coursework, in the elements most necessary to succeed. The curriculum often includes focus on time management, organizational skills, memorization tricks, and note taking. The length of a class usually determines the depth of the training. A single day's workshop will only look briefly at topics, but several weeks or months of studying could provide extensive information.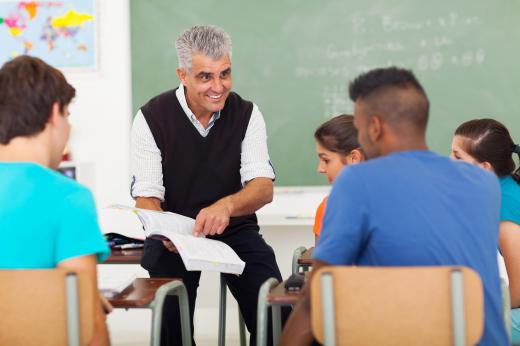 Private centers may also offer training in a specific subject. Tutoring in math, reading, spelling, or science sometimes comes under the heading of study skills classes. Public environments like high schools or junior highs may occasionally offer this preparation, too. Unfortunately, reduced funding can make it difficult for many schools to offer these classes, particularly in summer. During the school year, there may be more funds available, and students might take study skills classes as electives to help improve their overall academic performance.
While many study skills classes focus on general skills or a particular subject, such as math, other training can have an objective, like passing an exam. Courses that prepare students to take the Scholastic Aptitude Test® (SAT®), the ACT®, high school exit exams, or diploma equivalency tests like the GED® may be attractive to students. SAT® and ACT® prep classes are most often available from private sources, though some high school teachers run inexpensive clinics for their students.
On the other hand, adult education centers and many community colleges have low cost or free courses on how to prepare for the GED®. Instruction in such study skills classes may be computer-based or conducted by a teacher. The former is often preferred because people don't all enter preparation for the test with the same skill set. It can be hard to plan a teacher-led curriculum that meets the needs of a student population with diverse strengths.
Community colleges can also offer study skills classes that resemble the ones available for younger students. These might focus on teaching basic topics like organizational skills. Alternately, they could offer training to build competency in a particular academic subject.
AS FEATURED ON:
AS FEATURED ON:

By: michaeljung

Junior and high schools sometimes offer study skills classes.

By: Igor Mojzes

ACT prep refers to pre-test work done prior to the ACT exam.

By: WavebreakMediaMicro

Some classes teach organization, memorization, and note-taking.

By: nikomi

Tutoring in math or science could be considered study skills classes.

By: Monkey Business

Adult education centers usually offer GED preparation classes.