What Are the Different Types of Stevedore Jobs?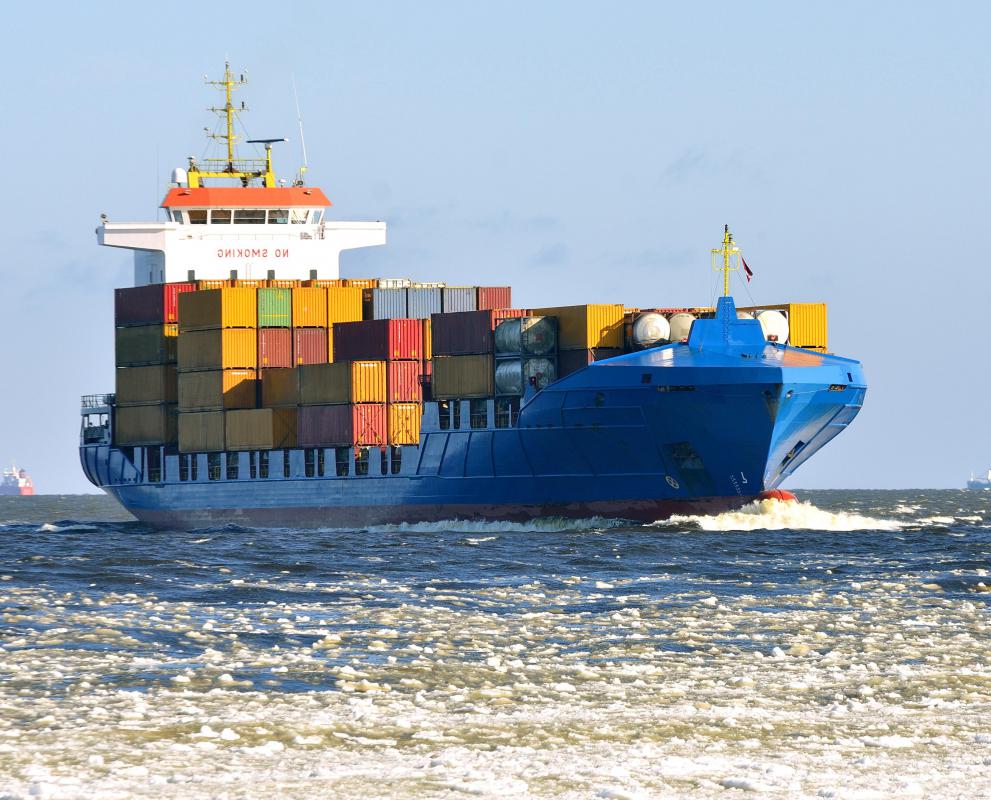 Stevedore jobs are varied but the number-one responsibility in this type of work concerns the safety of cargo and crew. Also called longshoremen, ship loaders, and dock workers, stevedores unload cargo from ships that come into port and load ships before they leave. These workers manipulate large cranes and forklifts to move huge cargo containers filled with goods.
One of the duties of those working in stevedore jobs is meeting every ship as it comes into port. The stevedore helps berth the vessel and assembles a crew for unloading cargo. Every port employs a stevedore who must be available 24 hours a day, since ships enter and leave on irregular schedules.
A common component of stevedore jobs constitutes inspecting merchandise for any damage that might have occurred at sea. He or she examines containers and records any breakage to create a permanent record. Once that duty is complete, the stevedore organizes and supervises the safe unloading of containers from the ship's hold.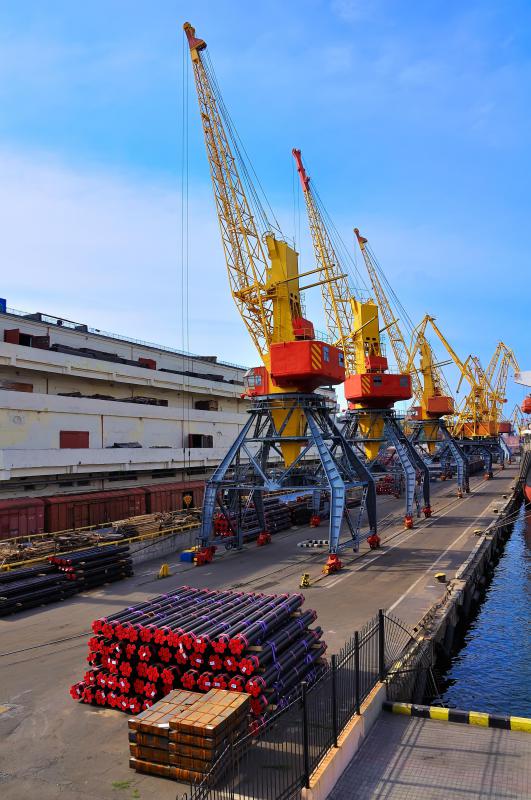 A group of dockworkers commonly communicate via handheld radios to coordinate the operation of cranes and other heavy equipment. Cargo is transferred from the ship to trains or trucks for transportation to warehouses or stores. These containers might house automobiles, pallets of food products, chemicals, or any material that can be shipped by sea.
When ships prepare to leave port, the stevedore inspects cargo to ensure proper balance of the load. Damage or injury might occur if a large load of goods shifts during inclement weather. Stevedores use ropes and other equipment to secure the load for safe transportation.
Port authorities typically hire stevedores to oversee the loading and unloading of cargo ships. Busier ports provide more work and may require more than one person in this position to handle the job. People working in stevedore jobs usually do not need higher education but must acquire licenses to operate heavy machinery. Many people who enter this job market enjoy ships and working outdoors.
Stevedores must be able to endure heat, rain, and wind. Some of a stevedore's duties involve working in cargo holds in the belly of a ship. People in this position must be able to work well with others and have good communication skills, since communication is essential to prevent accidents during the loading and unloading of cargo containers.
Stevedores load and unload cargo from ships.

A stevedore is also referred to as a longshoreman.

A stevedore might direct the movement of a crane for loading or unloading cargo.

Stevedores are responsible for the safety of a ship's cargo and crew.