What Are the Different Types of Station Manager Jobs?
There are several different types of station manager jobs. These jobs require strong organizational, written, and oral communication skills. Some of these jobs would include a radio station manager, service station manager, and power station manager or project manager.
One of the main station manager jobs is a radio station manager. They are responsible for handling the day-to-day operations, including scheduling on-air staff, handling promotions and advertising issues, and ensuring the station follows regulations and guidelines. At smaller stations, the station manager commonly hires and trains new employees. They handle contracts with on-air personalities and make sure their station is abiding by FCC guidelines.
The radio station manager also supervises on-air content and music programming, though there is usually a music director to oversee the details of that department. Another of the station manager's main duties is to make sure the sales staff is producing as that's how traditional radio stations make their profits. Of all the station manager jobs, this position commonly requires a four-year bachelor degree.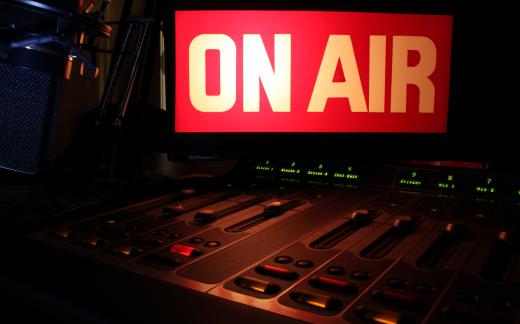 A service station manager, or gas station manager, has a number of duties to oversee the upkeep and operation of his or her station. If the station also has an auto repair shop attached, there is often one manager to operate the service center and another to operate the convenience store. As many gas stations are open 24 hours, the workload and responsibility of the service station manager can be heavy.
It is the goal of the service station manager to improve profitability, manage staff rosters, and meet customer service standards. They handle all daily operations of the store and manage the hiring and firing of new employees. Each manager also make sure the store inventory is stocked and that it represents the company in the highest regard. As most service stations in general have small stores, they typically have one store manager and a few assistant managers.
A power station manager commonly refers to a construction site manager or project manager. In this station manager job, a person hires a site leader for single or multiple construction projects. The responsibilities include ensuring a safe working environment, verifying contractor invoices, and establishing project program standards. This type of manager also monitors progress, coordinates access to the site, schedules shifts, and sets up project management software, among other tasks.
Station manager jobs typically require education beyond high school, as well as prior experience in the field. The amount of educational requirements depends on the type of station manager job. Business management degrees are always regarded highly by recruiters.
AS FEATURED ON:
AS FEATURED ON:

By: fhmedien_de

Gas station managers oversee the operation and upkeep of a gas station.

By: On-Air

A radio station manager supervises on-air content.