What are the Different Types of Shutters?
Shutters are used for many purposes, from practical to decorative. They are available in an assortment of styles and constructions to suit specific needs. They are made from a variety of materials, including metal, steel, vinyl, plastic and wood. Some shutters are strictly used for aesthetic purposes as part of an interior or exterior design plan, while many other styles are used to protect residential or commercial property from the elements or from storm damage.
As a interior decor element, shutters are frequently used as a main source of window treatment, because they are very attractive on their own and do not require any other embellishment. Plantation shutters are quite versatile and can be used in most styles of decor from conventional to contemporary. They add charm to rustic, cottage, and nautical or "beach house" themed styles of decor as well. Aside from being a design element, decorative shutters can also provide some functionality, for example, to protect privacy or to manage light. Many styles of shutters also offer adjustable louvers, or slats, to filter light.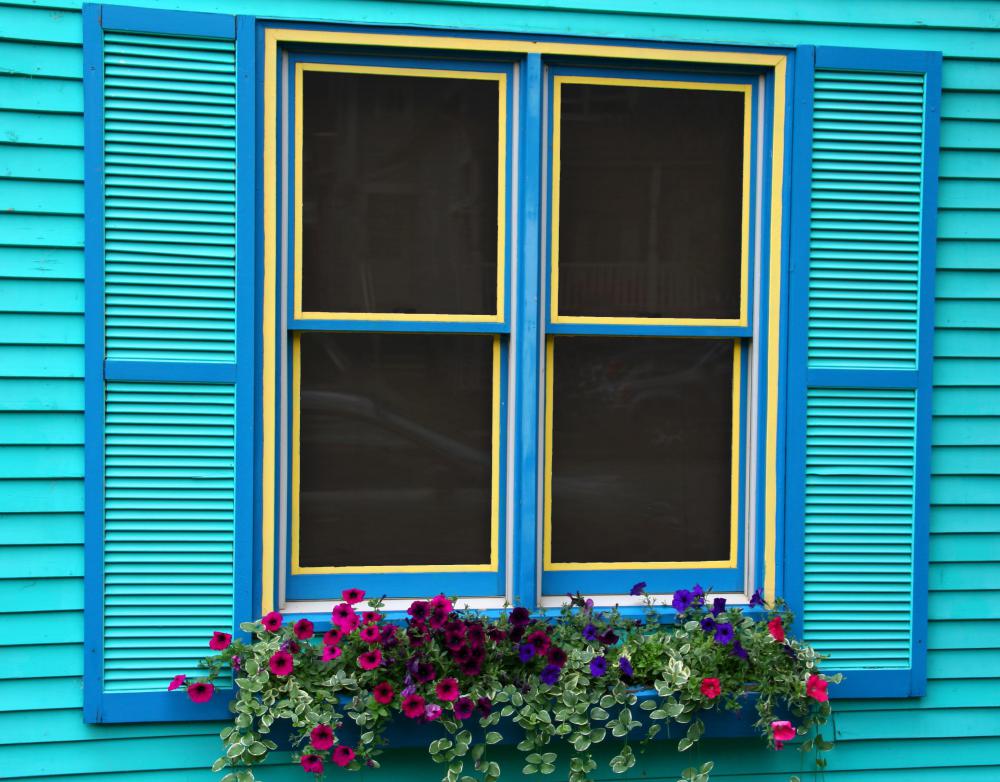 Exterior shutters can also be decorative or functional. For a home with vinyl siding, choosing vinyl shutters in a contrasting shade creates an attractive effect and makes the house stand out. It creates a more finished look, similar to that achieved by adding a frame to a picture.
For practical use, shutters are a great way to protect residential and commercial property from the elements. They can help keep out cold, protect windows from breaking and protect the interior from water, debris or other types of storm damage. Shutters are essential in hurricane and tornado prone areas.
There are many different styles, structures and price ranges to choose from, from comprehensive shutter systems to very affordable plain plywood shutters. In the event of a dangerous storm, property owners need to be able to move quickly. The most important aspects of quality storm or hurricane shutters are affordability, strength and reliability, and the ability to install them easily when needed. These factors help give the property owner peace of mind, and help him or her secure property and still evacuate quickly.
By: Minerva Studio

Homes in tornado prone areas need shutters for added protection.

By: Hemeroskopion

Shutters can be decorative or functional.

By: Theresa Martinez

Some shutters are decorative.