What Are the Different Types of Recording Studio Internships?
The music industry is notoriously difficult to break into. Recording studios are extremely competitive, and there are many more people who want to work in the field than there are positions. Recording studio internships are one of the easiest ways for prospective employees to obtain work experience. Internships are available in practically every area of the music industry, including managing recording equipment, researching legal issues, and designing advertising campaigns.
Partially due to their competitive nature, recording studio internships are generally unpaid. Interns are usually compensated with college credit and work experience. In order to participate, some studios require that their interns provide documentation showing that they are currently enrolled college students who are eligible to receive credit for an internship. Interns are generally asked to contribute between 15 and 20 hours per week at minimum.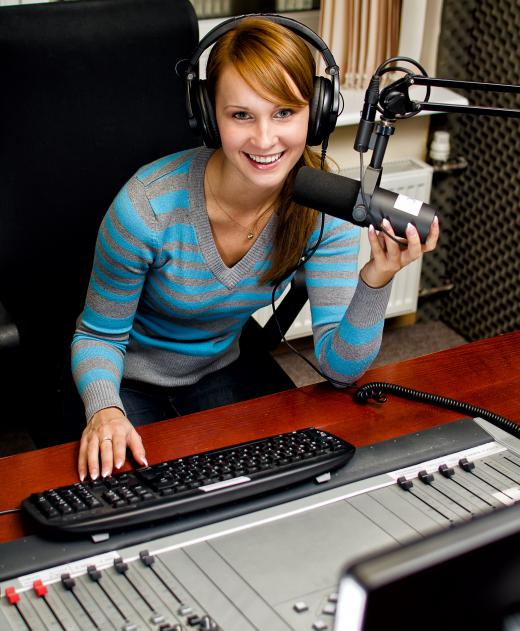 The most well known recording studio internships are those that deal directly with the recording and editing process. Some of these interns manage equipment to ensure that the best possible recordings are made. Other interns work directly with artists to adjust equipment to their specifications. Editing interns take the raw recorded music and handle issues such as mixing tracks and removing errors. These types of recording studio internships are quite popular and have the most competitive application processes.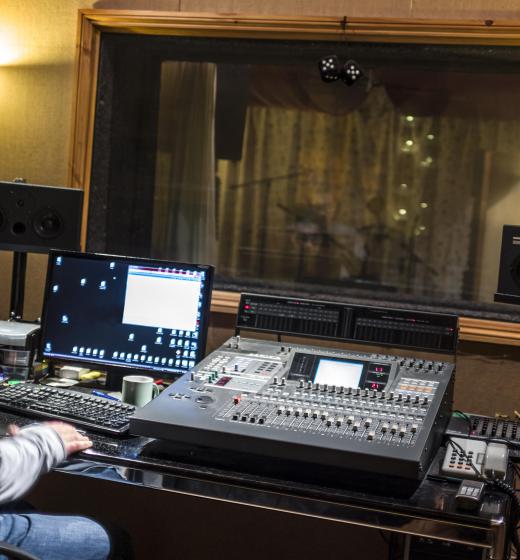 One example of a less well known recording studio internship is marketing. Marketing interns work on market research, advertising, and merchandising. They create T-shirts and posters, talk to radio stations, and ask people for opinions on music. Applicants looking for a marketing internship will need a strong background in a marketing related field, such as communications, applied sociology, or graphics design.
Sales is another field that offers many recording studio internships. These interns help make connections with record stores and other retailers to make sure that recorded music reaches the hands of customers. Duties may include speaking to record store managers, taking orders, and processing sales requests. Sales interns should be outgoing, energetic, and have an encyclopedic knowledge of music. This can also be a good path for tech savvy interns because digital sales are a significant portion of income for many studios.
Some studios also offer internships that are less directly related to music, such as human resources and public relations. Recording studios are still businesses, and need people to do ordinary jobs that exist in other businesses as well. These internships can provide work experience and may provide more options for career advancement than more well known alternatives.
AS FEATURED ON:
AS FEATURED ON:

By: dmitrimaruta

An internship may be available at a recording studio.

By: Violetstar

Many more people want to work in the recording industry than there are available internships.

By: Tiler84

Studio interns should learn about the different kinds of microphones.

By: stockyimages

Internships at recording studios are generally unpaid.