What Are the Different Types of Product Developer Jobs?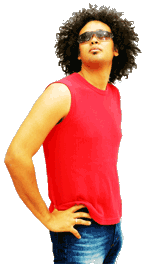 Product development is a term that is used to describe the process involved in the creation of a product, ranging from its conception to the final production and possible marketing. The product developer is someone who either works in an individual capacity or in a defined role within an organization to help in the development of new products. Some companies are specifically created for the purpose of the creation of products based on their own initiatives or at the request of clients who may be companies wishing to develop new products. A consideration in the classification of the different product developer jobs is the type of industry in which the product developer will work. As such, the list of product developer jobs include jobs in the apparel industry, jobs in the development of software, and various positions within other industries.
An example of categories of product developer jobs can be found in the apparel industry where various designers come up with different clothing designs and other related products. Such responsibilities include the design of related items like jewelry and other accessories, such as shoes. The product developer jobs in the apparel industry may include something like the position of a product development coordinator, who generally works in tandem with the product development manager and will perform various duties as assigned by the manager and defined by the job requirements. Also included in the list of product development jobs is that of the apparel product developer who will be tasked with the main function of leading the direction of the various articles of clothing in order to achieve the aim of the company, which might be the production of classy outfits for women.
Another inclusion in the list of product developer jobs is the development of commercial household products, such as electronics, or in the area of automobile development. The product developer jobs in such areas include the position of a product development manager, who is generally responsible for guiding the direction of the product development process toward the area in which the company has specified. For example, if the company is trying to develop a more ergonomic version of a product, the job of the product development manager would be to steer the other product developers in the right direction through a process of managing the product development process.


Man with hands on his hips