What Are the Different Types of Prednisolone Tablets?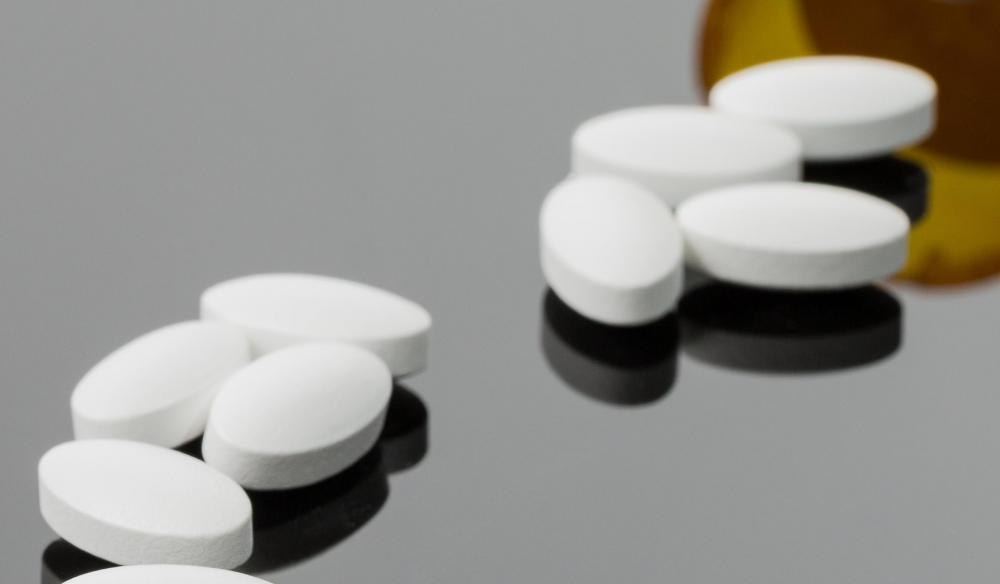 Prednisolone tablets, which contain a steroid that may be used in place of prednisone, have a wide range of appearances. What each pill looks like is highly dependent on the manufacturer. Often tablets are round, they come in a variety of strengths, and they may have additional features, such as quick dissolvability. Prednisolone may also be available in elixirs, ophthalmic solutions, inhalers, and in injectable forms. Additionally, veterinarians prescribe tablets or other forms of the drugs for dogs, cats, and horses.
While most prednisolone tablets are round, some might have a different shape. Certain suppliers make an elliptical tablet, instead. Generally, oval shapes are more common with the methyl version of the drug, called methylprednisolone.
As for color, prednisolone tablets may be white or a variety of pastels. Sometimes the drug has enteric coating and the hard exterior could be a darker color. Inactive ingredients may vary by supplier and color, as different dyes are used, and as formulas change slightly. No matter who makes the drug, the amount and strength of the medication should stay consistent. Two pills of the same strength from different manufacturers should work the same way.
Prednisolone tablets can be prescribed in many different strengths and the drug might begin with doses of 1-2 milligrams (mg). Strength could greatly increase and it's not uncommon to find tablets that contain as much as 50 mg of prednisolone. Since many people taper off this medication when they have taken it for a while, the pills may be scored for easier division.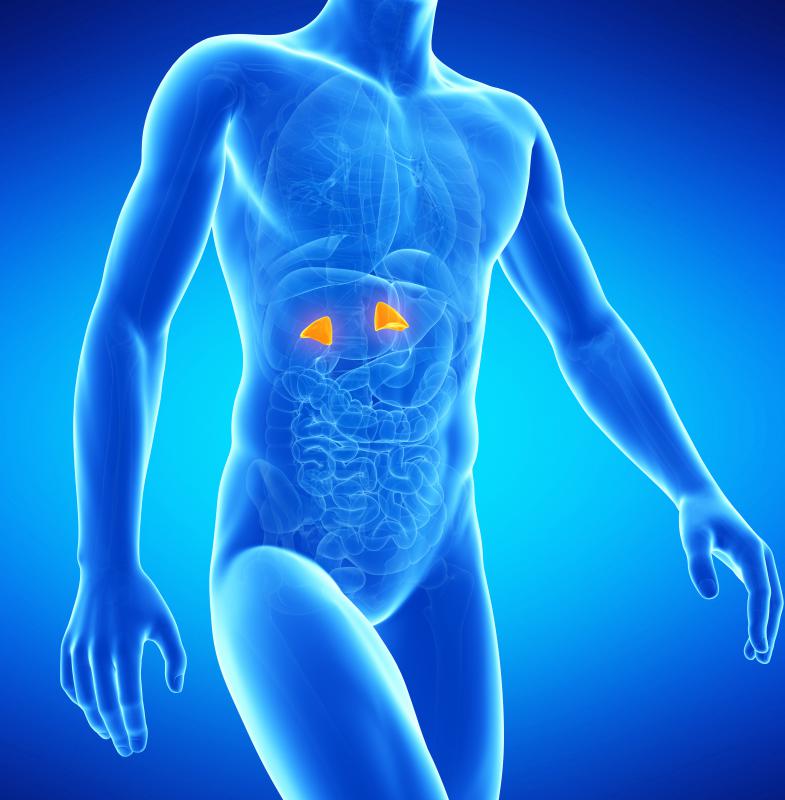 The standard types of prednisolone tablets are swallowed with a glass of water. A tablet with an enteric coating may better serve people who suffer stomach upset from taking this drug. Taking the medication with an adequate amount of food also helps to reduce this symptom.
Another option, which may useful for those who have trouble swallowing pills, is quick dissolving prednisolone tablets. These are placed on the tongue and swiftly melt. They still need to be taken with food, but they may be a better option for some patients.
There are many different ways prednisolone is used medically. It may be given to children, in which case it is taken in an elixir form. Unlike its close relative, prednisone, it tends to taste far less bitter, so it may not be as difficult to get children to take a dose. Steroid eyedrops and inhalers are common, too, and may address chronic inflammation of the eyes or the respiratory tract. Alternately, in very ill people, prednisolone might be injected or infused intravenously.
Veterinarians may treat animals with prednisolone tablets, elixirs or other forms of the medication to promote healing and reduce inflammation. Injections are even used on horses. It's clear that this useful medication comes in a variety of forms and its appearance is not always predictable.
By: steheap

Prednisolone tablets vary in appearance depending on the manufacturer.

By: Fly_dragonfly

Veterinarians may treat animals with prednisolone tablets.

By: FedeCandoniPhoto

Prednisone may be used to help severe allergies or hay fever.

By: Sebastian Kaulitzki

Because prednisone can affect the adrenal glands' production of cortisol, stopping the drug can cause adrenal insufficiency.

By: JackF

Long-term use of prednisolone may lead to glaucoma and cataracts.