What Are the Different Types of Peach Drinks?
Peaches can be squeezed, fermented, or processed into a variety of peach drinks. Peach juice can be served alone as a beverage or mixed with other juices. Peach flavoring, in addition to juice, is often added to many traditional drinks to create a more flavorful version. There are many different peach-flavored products containing alcohol, as well as novelty mixed drinks containing peach liquors.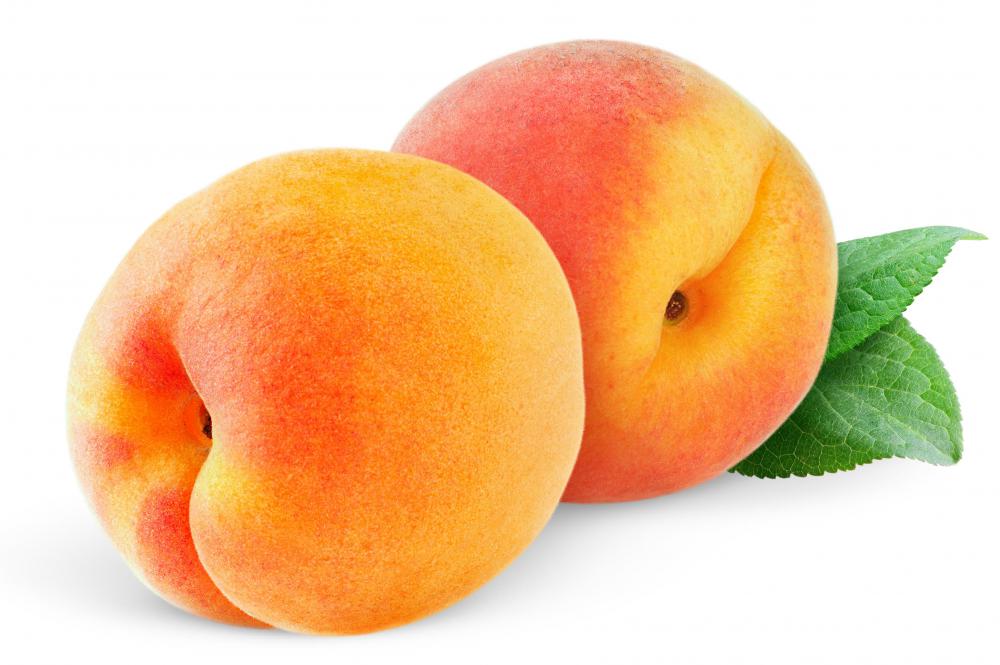 Peach juice is a nutritious drink, either on its own or combined with other juices, such as cranberry, strawberry, or tangerine. Smoothies are made from pureed peaches. Peaches can be blended with ice cream to make peach milkshakes. Prepackaged children's juices often contain peach juice. Depending on the brand, peach energy drinks use either peach juice or peach flavoring.
Peach-flavored tea is available in both teabag and powdered forms. Carbonated peach sodas combine peach flavoring and carbonated water and are used to create a variety of fruit punches. Lemonade and pineapple juice blend well with the taste of peaches and are used in many fruit punch recipes. Several varieties of serving-size bottled water use a splash of peach flavoring. There are many powdered drink mixes that are mixed with water to create children's peach drinks.
Fruits are often fermented to create drinks with alcohol. Peaches have a high sugar content and are easily adaptable to most recipes that use fermented fruit. Winemakers often use peaches to make peach wine. Peach brandy and peach liqueur are also made from fermented peaches. Some distillery products, such as peach schnapps and peach vodka, use peach flavoring rather than peach juice to attain the peach flavor.
There is a long list of alcoholic peach drinks made with peach schnapps. The Fuzzy Peach uses a combination of vodka, cranberry juice, and lemonade along with peach schnapps. Peach margaritas use the traditional margarita combination of tequila and sweet-and-sour mix with the addition of peach schnapps to give the drink a new flavor. Peach daiquiris are made from rum and strawberries with an added splash of peach schnapps.
The clear taste of vodka combined with the sweet taste of peaches is the basis for many peach drinks. Peach martinis are made from peach vodka and triple sec. The Peach Blossom uses both peach vodka and peach schnapps along with pineapple juice. A Fizzy Peach is a mixture of peach vodka and tonic water. Peach vodka can be substituted for plain vodka in most drink recipes.