What Are the Different Types of Partial Updos?
A partial updo is characterized by the top half of the hair up in a bun, or other setting, and the bottom left to hang naturally. The hair can be gathered on the top of the head, the crown, or in the back of the head. The hair from the top half of the head may be gathered into a bun, French braid, pony tail, or other type of updo. From the ears down, the hair is usually left to hang, sometimes straight or sometimes curled.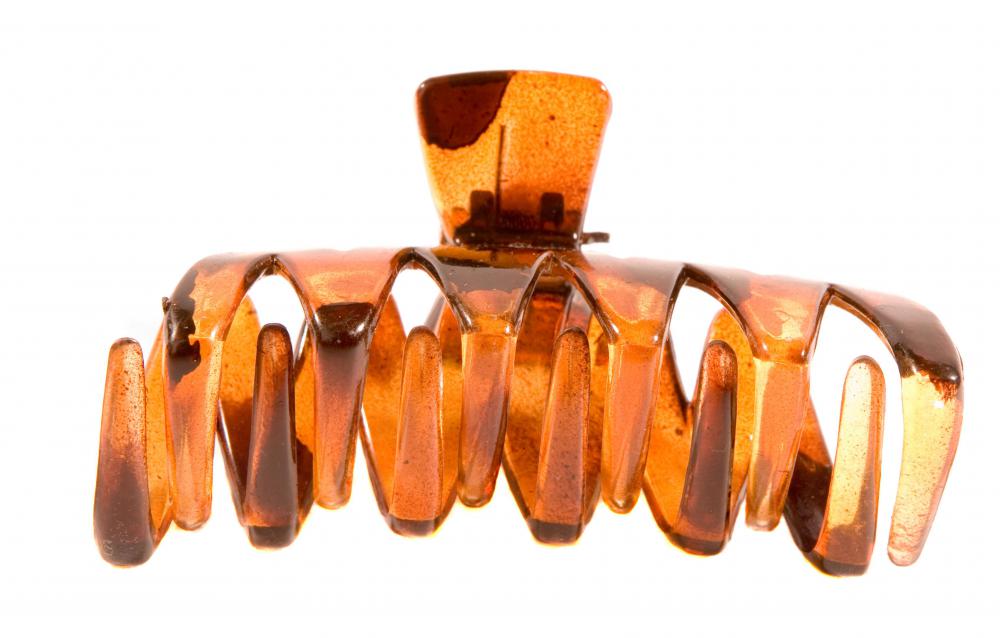 Formal partial updos are often worn to weddings, proms, or other semi-formal or formal events. Hair can be set in curlers, then formed into large loops on top or back of the head. Other types of buns can be worn. Some can be a sleek, round bun or a bun with a few curls extending out of it. Pretty partial updos are often created by gathering the hair low at the nape of the neck, with curls cascading down the back of the neck. Often, in formal updos, or partial updos, women will pin jewels or pearls in their hair to create more formality or complement the outfit.
Informal updos are easier and quicker to style than formal versions of this hairstyle. Generally, the gathering of the hair is simpler than with a formal partial updo. It may be pulled back into a pony tail, or clipped back using a hair barrette. The pony tail or barrette may be in the back of the head, with the hair pulled straight back, or gathered up higher at the crown. Most medium-length hair or long hair can be pinned into partial updos.
If the wearer has bangs, they can be pulled back also, or left to hang as normal. Without bangs, the hair at the front can be pulled back with the rest of the pinned-up hair. Another style of partial updos is to part the hair on the side, and sweep it across the forehead. This hair could be tucked behind an ear, or pinned with a small, stylish hair pin.
When choosing partial updos, the facial shape should be considered. The partial updo is a great style for a round face. Round faces should have soft partial updos with a few tendrils around the face. A long face can wear this hairstyle, as long as it's not piled high on the head, which would increase the length of a long face. Heart-shaped faces and oval faces are the best shapes for the partial updo hairstyle.