What are the Different Types of New MLM Companies?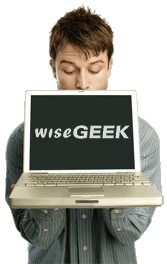 Multi-level marketing companies, which initially focused primarily on nutritional products, have expanded to include many new offerings such as beauty products, a wide variety of consumer goods and many services. These new companies, often referred to simply as MLM, range from in-home wine sales to business travel service operations online. New companies based on the MLM model continue to be created as consumer trends change.
The concept of multi-level marketing is considered to have began in the United States in 1945. The California Vitamin Company began selling nutritional products under the Nutrilite™ brand through independent contractors working under a specific type of compensation agreement. That MLM agreement called for sales distributors to earn commissions on individual sales, commission on the sales of recruited distributors and bonuses for meeting predetermined performance goals. Distributors earned more money with more levels of sales teams.
New MLM companies have evolved in three primary ways since 1945. Some companies developed innovative sales methods. Other companies began selling different types of products ranging from makeup to housewares to cutting-edge health products. New MLM companies also expanded internationally.
The companies that began offering products in innovative ways included Avon and Mary Kay, which used in-home parties. New MLM companies that continue to evolve the sales party technique include Wine Shop at Home. Sales distributors for Wine Shop at Home provide wine samplings for dinner parties of up to 10 couples with the host couple providing the venue.
Other new MLM companies offer a variety of new products and services. Some of these companies have gone deeper into the health and beauty segment. The products of the new MLM companies include acai berry-based fruit drinks and a wide variety of other nutrient drinks. Other types of products include vehicle fuel, high-end cookware and children's educational toys. The growing high-end kitchen ware segment is also sold through in-home parties
New MLM companies also began offering services, rather than consumer products. These services include business travel services online, pre-paid legal services and financial planning services. Some MLM companies also offer educational services including online personal improvement classes.
The MLM industry has become a worldwide business, too. This includes more than companies founded in the U.S. that expanded to other countries. It also covers such companies as Vorverk, which is an international MLM based in Germany; Natura Cosmetica, based in Brazil; and Oriflame, a Swedish firm. Each of these routinely ranks among the top 10 MLM companies in the world based on sales volume.
Man holding computer