What Are the Different Types of Murphy Bed Hardware?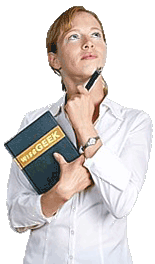 Murphy beds are a form of bed that collapses into a wall space. Murphy bed hardware includes springs, wall hangers, and hinges with bed rails that help the bed fold into the wall. The bed is folded into a large enclosure case that sits on a wall. This enclosure cabinet is typically made of wood and looks like a bookcase.
Murphy beds are a good option for homes with limited space. The bed easily folds into a wall unit when closed. A Murphy bed hardware kit includes special springs that are designed to lift the bed into the wall. These springs are a form of lift mechanism that provide leverage, making the bed feel lighter when lifted into the wall.
Murphy bed hardware includes metal framing and a special board called a Bunkie board to support the bed mattress. This board is made from durable thin material that is used like a box spring. The bunk board is attached to the metal frame and keeps the bed mattress from sagging into the framing.
The framing mechanism is a critical part of Murphy bed. This unit has a special designed metal frame that folds into a wall with lifting springs attached to the head of the frame. The unit includes metal arms that unfold when the bed is pulled out of the wall that extend to the floor. When extended these arms become the foundation between the bed and the floor.
A final piece of Murphy bed hardware is the special wall enclosure unit, called a Murphy bed cabinet. These wall units are available in many colors and designs that can match most furniture decor. Many bed cabinets include shelving that can be used to hold books or decorations. This disguises the bed, making it look like an entertainment center or book shelf.
There are many types of DIY Murphy bed kits available. These are typically sold in different dimensions depending on the size of the mattress. Murphy bed hardware kits are available to fit most bed sizes including king, queen, double and twin size beds. These kits include all the necessary equipment needed to put a Murphy bed together.


Woman holding a book