What Are the Different Types of MRI with Contrast?
Magnetic resonance imaging (MRI) is a type of imaging that doctors use to take pictures of the inside of the body. Contrast is the term used to describe special dyes that can be used in MRI tests. An MRI with contrast allows doctors to see enhanced pictures of specific areas. The type of contrast that is used varies depending on what a doctor is trying to get images of and diagnose. Contrast agents are classified into categories based on which areas of the body they provide contrasting images.
In many cases, doctors will take several pictures without contrast before they take images using an MRI with contrast. MRI tests are similar to x-rays. The differences is that this particular type of medical imaging gives doctors pictures of soft tissue in the body, while standard x-rays can detect only hard parts, such as bone. By using MRI pictures without a contrast agent, base images can be used to compare with contrasted images.
A gastrointestinal MRI with contrast is focused on the gastrointestinal area of the body. The target is the abdominal region, including the stomach and intestines. Generally, the dyes are administered orally and are positive or negative. Positive contrast makes the area brighter than the surroundings. Negative contrast provides darker areas on images.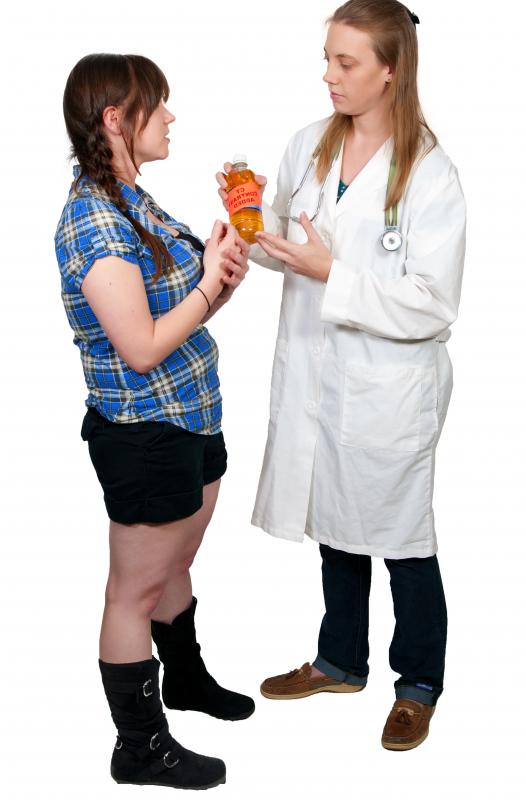 Intravascular agents are used in an MRI with contrast that is targeted at the veins, arteries, and heart. These contrasts help doctors look for dead tissue. They can also be used to detect tumors in this area. In some cases, abnormalities that may occur in the veins or arteries can be visible.
Tumor-specific agents are used for a contrast MRI that is used in diagnosis cancers. Common types of contrast agents include monoclonal antibodies and metalloporphyrins. Metalloporphyrins are used to detect sarcoma and lymphoma tumors in addition to tumors that occur with melanoma and carcinoma. Monoclonal antibodies are often used to detect specific tumors, such as those that occur with adenocarcinoma.
For an MRI with contrast of the liver, gall bladder, and biliary region, hepatobiliary agents are used. These contrasts can help doctors find masses in the liver. They can also provide monitoring of damage caused by liver cirrhosis and other such diseases. Due to the length of time the contrast agents remain effective, higher resolution is available for a longer period of time before visibility begins to diminish.
Images of the lymph nodes are possible through using an MRI with contrast. This MRI uses ultra-small particles of iron oxide (USPIO) as a contrast agent. When introduced to the body through an intravenous injection, the USPIO heads straight to the lymph nodes. With this contrast agent, doctors are able to determine if enlarged lymph nodes are present. It also aids in distinguishing cancerous nodes from healthy nodes.