What are the Different Types of MRI Jobs?
Jobs focused on magnetic resonance imaging (MRI) typically are defined by where the MRI technician works and the type of position held. In most cases, MRI techs work closely with patients who are undergoing MRI scanning, the doctors ordering these tests and other radiologic technicians within a department at a medical facility. Other types of MRI jobs include those involving the handling or repairing of MRI equipment as well as supervisory or management positions.
The vast majority of MRI jobs can be found in hospitals and large private or government clinics. These institutions most often possess the space and funding needed to acquire large MRI machines, but some techs also work in doctors' offices and private diagnostic laboratories. Some MRI jobs are found in local or national government departments or agencies.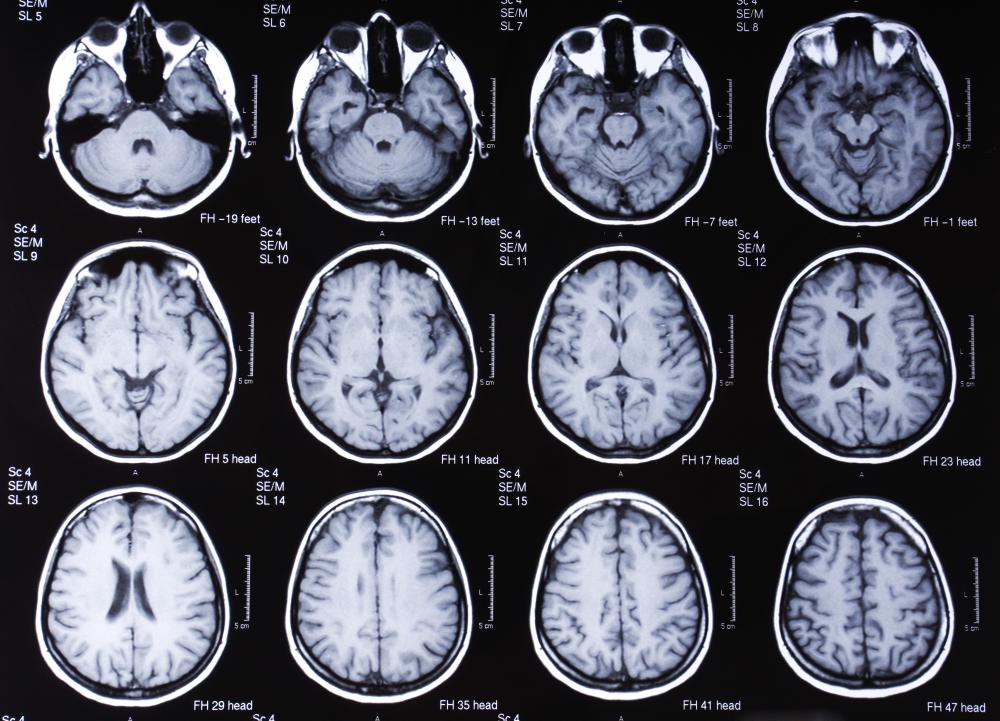 MRI techs not working directly with MRI equipment also can secure jobs as nuclear medicine or X-ray technicians. These techs work either with nuclear magnetic resonance imaging equipment or X-ray machines. Some MRI techs move out of direct patient care and become department managers, group supervisors and chief technologists. These positions typically require many years of experience. Still other MRI techs migrate into medical equipment tech positions, which require training to install and repair MRI equipment as well as a license to perform this work.
The daily duties of MRI technicians include positioning patients on a sliding table, which moves into a cylindrical machine for the imaging portion of the testing, and ensuring that the images are recorded properly. MRI techs also insert intravenous ports for patients who receive a contract dye during the scanning procedure. Occasionally, an MRI tech also will be responsible for transporting patients to the scanning room or for training new techs in a radiology department.
The hours for MRI jobs vary by the type of position. Hospitals and larger institutions provide several shifts as well as part-time and weekend work hours. Clinics typically operate during normal working hours except for occasional weekend or night work. Those in supervisory positions usually work during normal business hours, and techs in equipment service often travel and work on weekends when repairing equipment.