What Are the Different Types of Modern Loft Beds?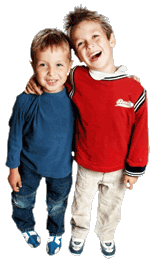 A modern loft apartment is a type of large open apartment that is usually located just under the roof of a building. Traditional loft beds are typically still believed to be one of the best types of modern loft beds. These elevated beds generally have large open areas beneath them that can be used for storage. Sofa beds and futons are also excellent options for loft apartments. Beds that fold up into the walls or ceilings are also great options for loft apartments.
Loft apartments are typically converted attics or warehouses. They usually have open floor plans, with little to no defining boundaries for the rooms. Many of these types of apartments, for example, combine the cooking, living, and sleeping space into one large area. Since many people would prefer that most guests did not see their bed, modern loft beds are usually a necessary investment.
Traditional loft beds, sometimes known as platform loft beds, are often used as modern loft beds. Unlike bunk beds, these types of beds usually only have one elevated mattress instead of two. The space underneath the top bunk is often left open, and it can be used as storage space. Some of these beds may also have built-in shelves, desks, or cupboards underneath.
A sofa bed is another type of bed that can be used in a modern loft apartment. These types of modern loft beds are sofas that fold out into beds. When the bed is needed, any other furniture is pushed aside, and the mattress and frame are unfolded from the sofa.
Futons are similar to sofa beds, but they are a bit easier to use. These types of beds may have either metal or wooden frames and thin mattresses. The backs of these types of sofas typically fold down, which unfolds the mattress so it is flat.
Wall beds, which are sometimes referred to as Murphy beds, can also be used as modern loft beds. These types of beds generally have a mattress on a wooden or metal platform that folds up toward the wall. This platform is often concealed by cabinet doors. As with sofa beds, however, some furniture may need to be moved before lowering a wall bed.
Although they may be a bit hard to find in some parts of the world, beds that can be hidden in the ceiling can also be used as modern loft beds. These types of beds may be raised and lowered either electronically or manually. Ceiling beds are typically more expensive than many other types of modern loft beds.


Two young boys