What Are the Different Types of Military Financial Assistance?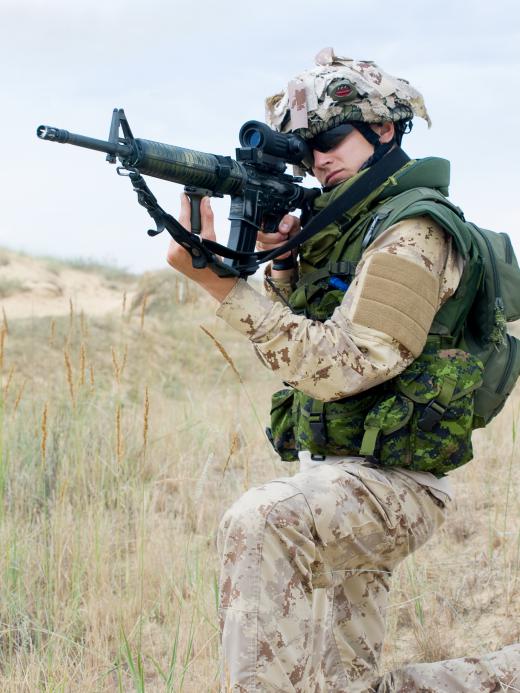 Military financial assistance covers everything from emergency funds to pay bills to grants to allow military families to pursue an education. Some military financial assistance comes from each branch of the service, but other aid is available from service organizations. Assistance is typically available to service members, spouses, children, and widows or orphans.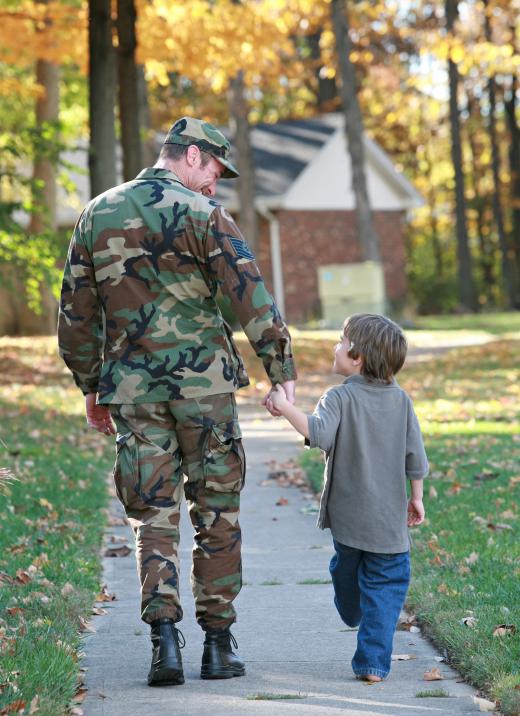 Several military financial assistance programs provide emergency cash to pay rent or buy food when an unexpected need arises. These emergency funds might also cover home repairs, auto repairs, insurance, and utilities. Most of these grants are limited to a certain number of requests, but do not require reimbursement. Usually, the money goes directly to the creditor, such as the automobile repair shop or mortgage company.
Some of these military financial assistance programs help families when an illness or injury prevents a spouse from working while a family member is deployed. Funds might also be available if a natural disaster strikes where the military family lives. Some of these programs require a certain amount of active duty time before the family is eligible for help.
The American Red Cross also offers military financial aid in times of need. This organization helps with burial costs or emergency travel expenses when a family member is injured or ill. Funds might also be requested to prevent eviction or the disruption of utilities in times of financial stress. Food, lodging, and unexpected medical needs also fall under the guidelines for military financial assistance for active duty service members, reserves, and retirees.
Another organization that aids military families is the Veterans of Foreign Wars. The Unmet Needs Program allocates funds for everything from baby diapers to childcare costs in an emergency. Help with home repairs represents another form of financial military assistance offered by the organization. Families may only request assistance twice.
Each branch of the military offers various forms of aid to members of the armed forces. If a service member is wounded, for example, the military pays travel expenses for the spouse to visit. Some programs assist with child care while the spouse is gone, if needed. Other programs bridge the gap in pay when a reservist is called to serve. One grant program provides funds for children to continue in youth sports, school outings, tutoring, and other activities that may strain the family's budget while the service member is away.
Numerous scholarships and sources of financial help for education also exist. Money is generally available to help service members and their families get a college education or complete a certification program. On-the-job training or correspondence courses are typically covered under education grants, along with apprenticeships.


By: Oleg_Zabielin

In return for a serving for a specific number of years, members of the military are often award financial assistance with their education.

By: sonya etchison

Military financial assistance may allow military families to pursue an education.

By: joyb0218

Financial assistance might be available to military personnel injured in combat.

By: Pei Lin

The American Red Cross offers financial aid to members of the military and their families.