What Are the Different Types of Medical Imaging Programs?
Jobs in medical imaging require the ability to operate medical equipment and produce precise images for diagnosis. Medical imaging programs provide both classroom and clinical or field instruction. Prerequisites for medical imaging programs often include biology, psychology and anatomy and physiology. Program lengths vary depending on the type of degree, and undergraduate and graduate degrees in medical imaging are available in the US and Canada. Programs in radiography, sonography and nuclear imaging are the three main types of medical imaging programs.
Programs of study for radiography in the US result in either an associate's degree, a bachelor's degree or a certificate. Associate's degrees are the most common type of degree for this discipline in the US. Radiologic programs in the US must be accredited by The Joint Review Committee on Education in Radiologic Technology (JRCERT).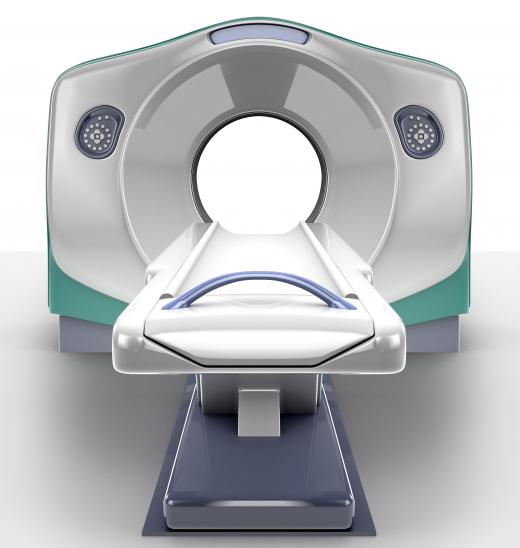 Sonography or ultrasonography uses sound to create images of the human body. Sonographers can specialize in obstetric and gynecological sonography, or abdominal or nervous system sonography. Associate's degree and bachelor's degree sonography programs are available in the US. Two-year associate's degree programs are the most common. Certificate programs in sonography are offered as well, but they are usually best suited for those already working in healthcare and who want to expand their career options.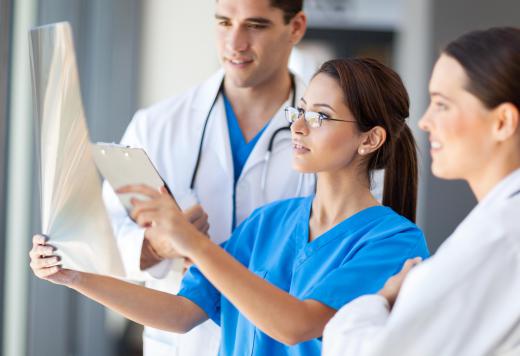 The Commission on Accreditation of Allied Health Education Programs (CAAHEP) oversees the accreditation of sonography programs in the US. The American Registry for Diagnostic Medical Sonography (ARDMS) and the American Registry of Radiologic Technologists (ARRT) offer credentials in different areas of sonography. These credentials are helpful in getting employment in the field of sonography.
Nuclear medicine looks at changes in the body's processes to discover signs of disease. In the US, both associate's degrees and bachelor's degrees are available for training in nuclear medicine technology. Certificate programs are also available for healthcare workers who want to expand their skills. In the US, the accrediting agency for schools offering degrees in nuclear medicine technology is the Joint Review Committee on Education Programs in Nuclear Medicine Technology (JRCNMT).
Medical thermography is a lesser known type of medical photography. This technique examines the infrared radiation of the body's surface to create a picture called a thermogram. Medical thermography is usually considered to be an adjunct to other types of medical imaging.
Medical imaging programs can provide a number of career options, and imaging technologists can advance within their fields. Technologists can specialize in a particular area of imaging or obtain an advanced degree and move into hospital administration. Becoming a a college instructor or a sales representative for an equipment manufacturer are two other career options.
AS FEATURED ON:
AS FEATURED ON:

By: Andrey Navrotskiy

An MRI machine, which is used for medical imaging.

By: michaeljung

Medical imaging often allows doctors to make a diagnosis without invasive testing.

By: adam121

Various medical imaging programs provide classroom, clinical and field instruction.

By: Robert Kneschke

Those hoping to work in oral imaging should choose a program with a dental focus.