What Are the Different Types of Medical Imaging Courses?
Medical imaging technology is used to take pictures of the inside of the body for the purpose of diagnosing and evaluating the progression of diseases and other medical conditions. Medical imaging courses prepare technicians to use various different types of machines, including ultrasounds, magnetic resonance imaging (MRI), and x-ray machines. Courses typically include prerequisites such as anatomy and physiology as well as detailed classes in each of the different types of imaging technology.
Anatomy is one of the most common prerequisite medical imaging courses, as students need to be able to recognize the different parts of the body in order to produce the images requested by doctors for diagnostic purposes. The human body contains hundreds of bones, muscles, nerves, and other structures that can play roles in different diseases and conditions. While entry-level technicians may not need to know the function of every nerve in the body, they do need to understand where everything is located and when to take a closer look if they see something that shouldn't be present on the scan. Medical terminology is also an important prerequisite, as the medical community uses very specific terms when communicating with each other.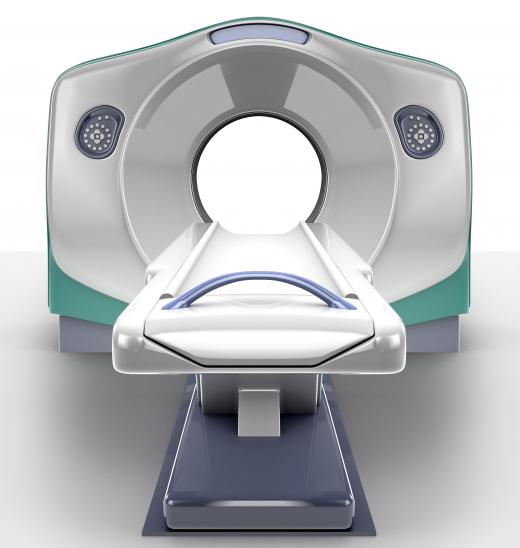 Those enrolled in an associate's or bachelor's degree program for radiography typically take a wide range of medical imaging courses designed to familiarize them with all the different types of machines. Along with overall courses on the use of each machine, these classes also cover topics such as how to maintain the machines and the steps required to process an image. Safety classes, including minimizing radiation exposure and interacting with patients with communicable diseases, are also typically part of the degree program,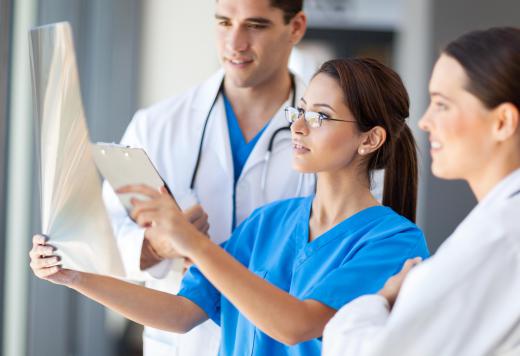 For those who plan to specialize in one specific type of machine, such as an ultrasound or x-ray machine, community colleges and vocational-technical schools often offer certificate programs. Certificate-based medical imaging courses usually take less time than a degree program, with some finishing up in less than nine months. This is a good option for those who want to get into the work force as quickly as possible, although it may be beneficial to continue on to an associate's degree once in the field, as this can open up more advanced job opportunities.
In addition to the basic medical imaging courses required to work in the field, technicians are often required to attend ongoing educational seminars and classes. The medical imaging field frequently changes as new technological advances are made, and technicians must stay up to date on these changes. Once technicians find employment, their companies will typically cover the expenses of additional professional development classes.
AS FEATURED ON:
AS FEATURED ON:

By: Andrey Navrotskiy

An MRI machine, which is used for medical imaging.

By: michaeljung

Medical imaging often allows trained specialists to make a diagnosis without invasive testing.

By: adam121

Medical imaging course prerequisites can include classes in anatomy, physiology and imaging technologies.

By: Robert Kneschke

Medical imaging courses which focus on oral anatomy may be best for students who hope to work with a dentist.